Electric Car Charging Stations Coming to Park Slope in Fall 2019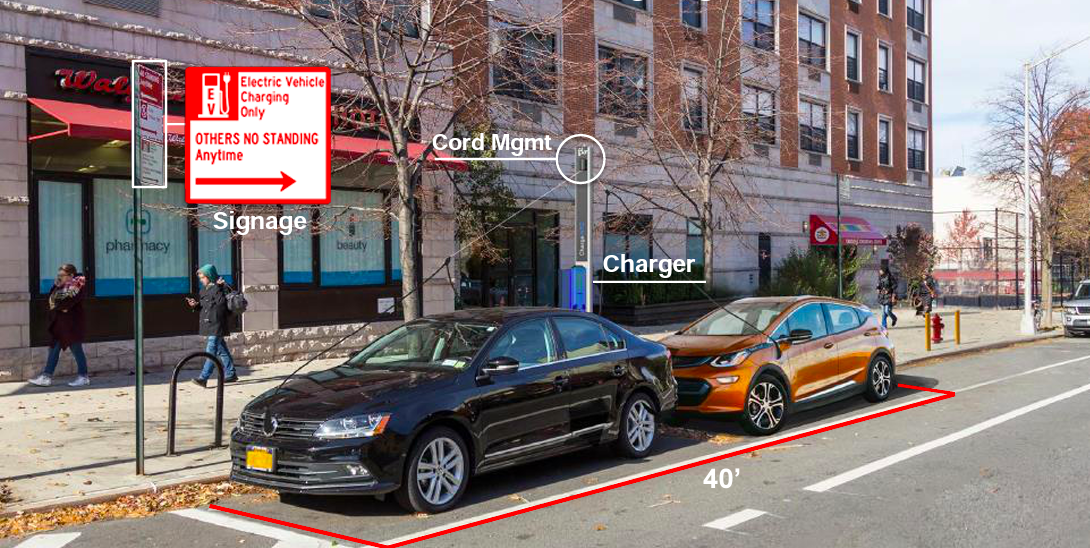 PARK SLOPE – On the evening of June 20th, the Transportation and Public Safety Committee of Brooklyn Community Board 6 convened at P.S. 133 to hear two presentations. First, representatives from the NYC Department of Transportation (DOT) and Mayor's Office of Sustainability spoke about a roll-out of Electric Car charging stations coming in Fall 2019. Then, Jaqi Cohen, Campaign Director of Straphangers Campaign gave a report on bus service.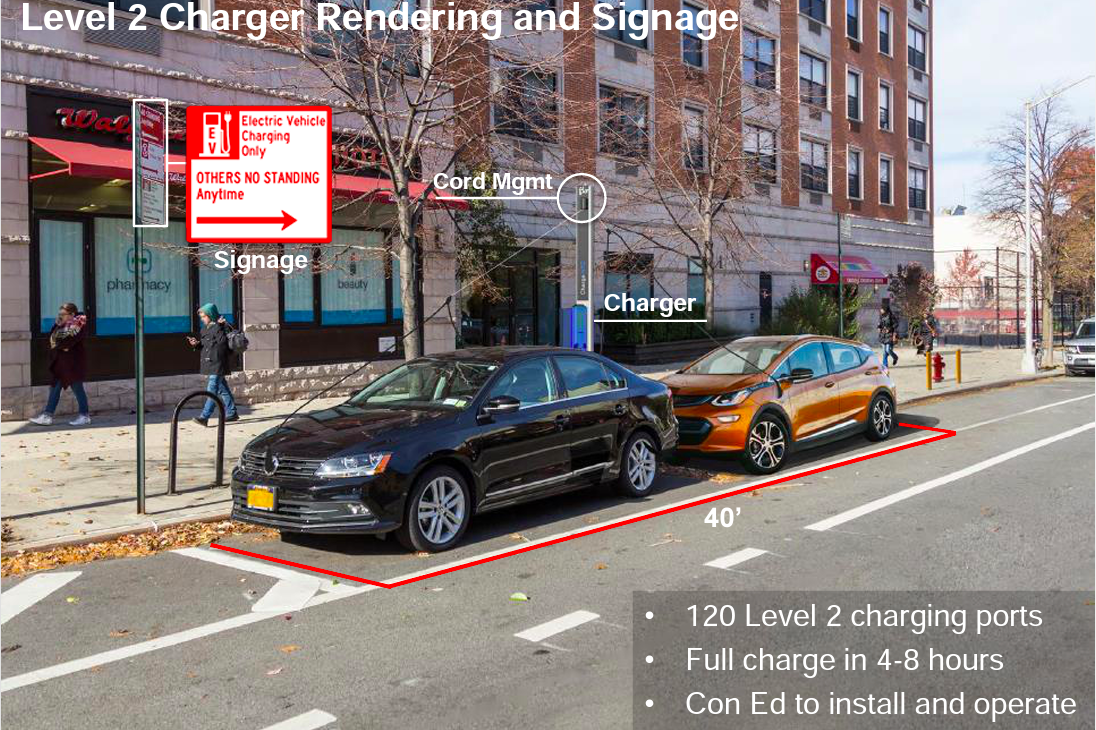 Susan McSherry, the director of the DOT's Alternative Fuels program, gave a presentation on Electric Car charging stations. CB6 is slated for six charging stations, with tentative locations along Prospect Park and in commercial areas of Park Slope. McSherry also detailed the appearance of the charging stations, comparing them in size to LinkNYC kiosks.
The charging program is part of NYC's 80×50 Plan, which hopes to reduce greenhouse gas emissions by 80% by 2050. Reducing the number of Internal Combustion Vehicles—cars that emit greenhouse gases—is crucial to the 80×50 Plan, because transportation is responsible for roughly 30% of the city's greenhouse gas emissions. Electric cars, or Electric Vehicles (EVs), are becoming more common in the five boroughs, and the city wants to encourage EV usage by providing more charging stations.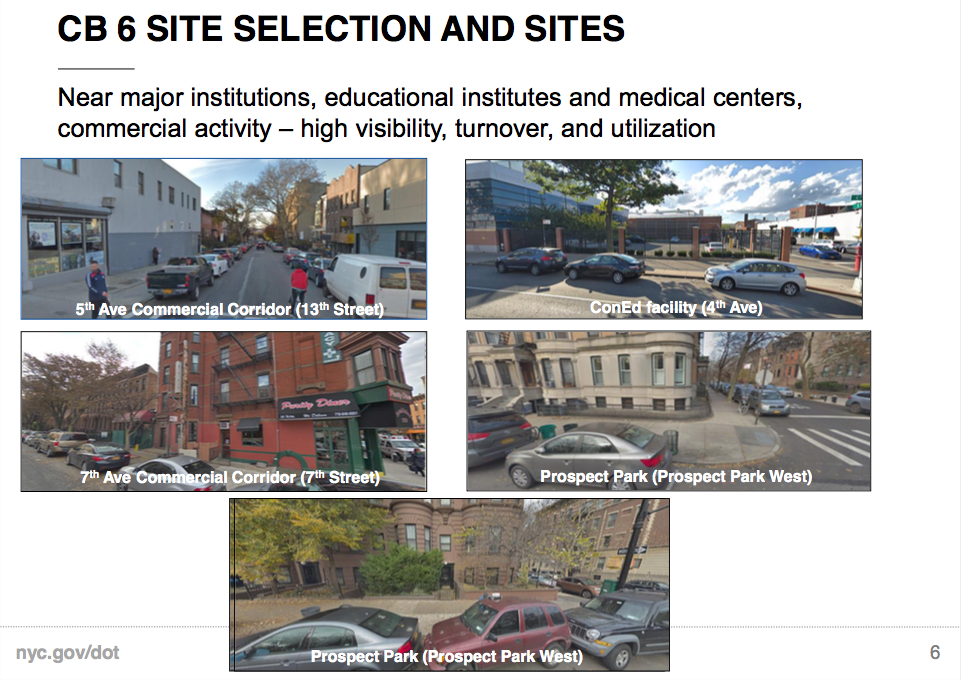 The program to increase the number of Electric Car charging stations will bring six new charging stations to the Community Board 6 district in Fall 2019, though the exact locations have not been chosen and residents are encouraged to recommend locations online. The parking spots for the charging stations are intended only for EVs that need to charge. EVs with full charge and non-EVs parked at the stations will be ticketed for standing in a no-standing zone.
McSherry expressed hopes that the program will increase visibility and increase the number of EVs on city streets. As of now, fewer than 1 percent of vehicles in the city are EVs. The mayor's goal is that 20% of newly registered cars are EV by 2025.
The CB6 Transportation and Public Safety Committee voted in favor—with one abstention—of a resolution supporting the proposed charging stations. Click here to see NYC DOT's presentation to CB6.
Next, Jaqi Cohen of the NYPRG Straphangers Campaign gave a presentation on bus service. Straphangers is a campaign that advocates for better transit service in the city. She shared statistics on local bus service, highlighting the B63, which moves at 4.7 miles per hour on average—below the city's already-low 6 miles per hour average.
Cohen then described what she called a "vicious transit cycle": Buses move slowly, compelling those who can afford to use cars, only to further street traffic. Bus ridership, she remarked, has dropped 20% in the past decade.
The most recent effort by the Department of Transportation to revamp the bus system is the Better Bus Action Plan, released in April 2019. The plan details a number of ambitious changes to the current bus system to increase ridership and access. Cohen emphasized that community engagement would be necessary in this process, and encouraged local residents to keep an eye out for local town halls hosted by the DOT.
This is the final meeting of the CB6 Transit and Public Safety Meeting for the summer. The meeting was live-streamed on Channel 13 and a full recording can be viewed on YouTube.