El Pequeño Artista Introduces New 14th Street Schoolhouse
20th Street's El Pequeño Artista, a five-year-old Montessori-based Spanish immersion preschool, has been growing by leaps and bounds, and recently moved to a new home on 14th Street, between 7th and 8th Avenue.
"The new space is non-commercial, beautiful, airy and bright," says El Pequeño director Carolina Conde. "The whole first floor of this building is devoted to the preschool.
"We also have a play garden in the back," she added, "with sensory tables with water and sand, gross motor activities (climbing and sliding structure, and a mini basketball hoop), and outdoor musical instruments (whale drum and an African amadinda)."
Even with a shiny new schoolhouse, though, this isn't the end of El Pequeño Artista's 20th Street location, now referred to as Playtown.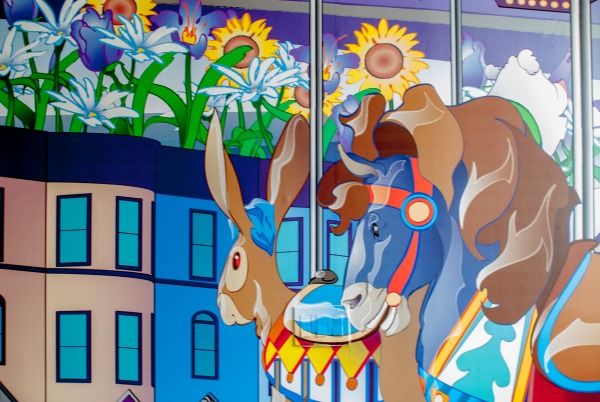 "Our original location on 20th street near 5th ave will host the after-school program, summer program, some morning classes for little guys, as well as birthday parties and events," explained Carolina. "We renovated the new location to look like a mini version of Brooklyn, and commissioned a gorgeous mural from a local artist!
"A section of the mural depicts a fire station," she continued, "and we even built a fire pole for kids to slide down, so it feels like a 3D mural!"
Applications for the 2014-2015 school year will be accepted starting October 1, and open house sessions begin the same month. For more information on both the school and Playtown, visit the El Pequeño Artista website, or email admissionsepa@gmail.com.
Photos of Playtown mural via Carolina Conde