Editor Ned Berke Says Goodbye To Sheepshead Bites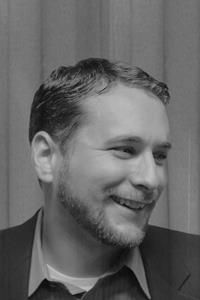 More than seven years after launching Sheepshead Bites, it's with profound gratitude, excitement and sadness that today I announce I'm handing over the reins and will be leaving my post at Corner Media Group.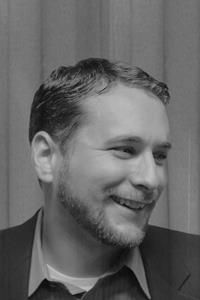 To call this moment bittersweet would be an understatement. I created this site in May 2008 as little more than a hobby. That became an obsession, a business, a career-milestone and, perhaps more than anything else, a deep well from which I've drawn new friends, family, joy, pride and optimism.
A similar understatement, though no less true, would be to say that I owe it all to you, our readers. More than any story I've published or any business deal I've struck, it's the community of readers that come to Sheepshead Bites daily, the army of tipsters and, yes, even the rambunctious commenters that I see as the site's greatest accomplishment. Sheepshead Bites has one of the largest audiences in New York City community publishing, straddling all of the neighborhood's ethnic, socio-economic, age and ideological demographics. It makes you unwieldy, but it also makes you feared – and it shows to the world that despite our differences, we do and forever will come together in our passion for Sheepshead Bay and its surrounding neighborhoods.
There are so many others to thank, but my goal is to keep this as short as possible. The shortlist: Erica Sherman, my most loyal partner in crime whose persuasive counsel on compassion has forever made me and my reporting more human; Robert Fernandez, whose contributions will never be overlooked; Ray Johnson, whose early involvement gave fuel to more than any ever imagined; the Corner Mediateam, of which I was so fortunate to be a part of, and of my editorial colleagues, of whom I will be forever proud and in awe.
There's a temptation when saying goodbye to reflect on the stories that resonated, or wax poetic about the importance of community news. I won't do that. We do stories that resonate; community news is important. You know that, you've proven that, and such musings are best left for eulogies.
A eulogy this is not. This is about the future. When I sold Sheepshead Bites to Corner Media in July 2014, it was to ensure that it would continue long past my involvement, and to be bigger than any one person. The Corner Media team will continue to tirelessly report on Sheepshead Bay and make good on this site's unyielding commitment to community building.
Beginning next week, Sheepshead Bites will continue under the editorial stewardship of Alex Ellefson. Ellefson just completed a fellowship at The Indypendent, and prior to that he worked for AlterNet and Vice, plus a brief stint abroad at the Jordan Times. His love for local news, however, goes back to his start in journalism, working for and eventually heading up the Brooklyn College paper. You can reach him at editor@sheepsheadbites.com.
As for me? I'm excited to be a founding team member of an innovative, soon-to-be-launched venture, LifePosts.
This is a natural next step for me. I've been extraordinarily privileged to play a role in reshaping community news over the past seven years through work here at Sheepshead Bites, as well as with the professional association I helped launched, Local Independent Online News Publishers. And just as Sheepshead Bites pioneered new forms of community storytelling seven years ago, at LifePosts we'll be pioneering new ways of telling the stories of people's lives through online memorials and other life commemorations.
For those looking to keep in touch with me personally or keep tabs on my work, you're welcome to subscribe to my updates on Facebook, Twitter or by e-mail. You can also reach me directly at nedberke [at] gmail [dot] com.
So long, and thanks for all the fish.