Eat 'N Run Cafe, A New Kosher Eatery, Now Open On Coney Island Avenue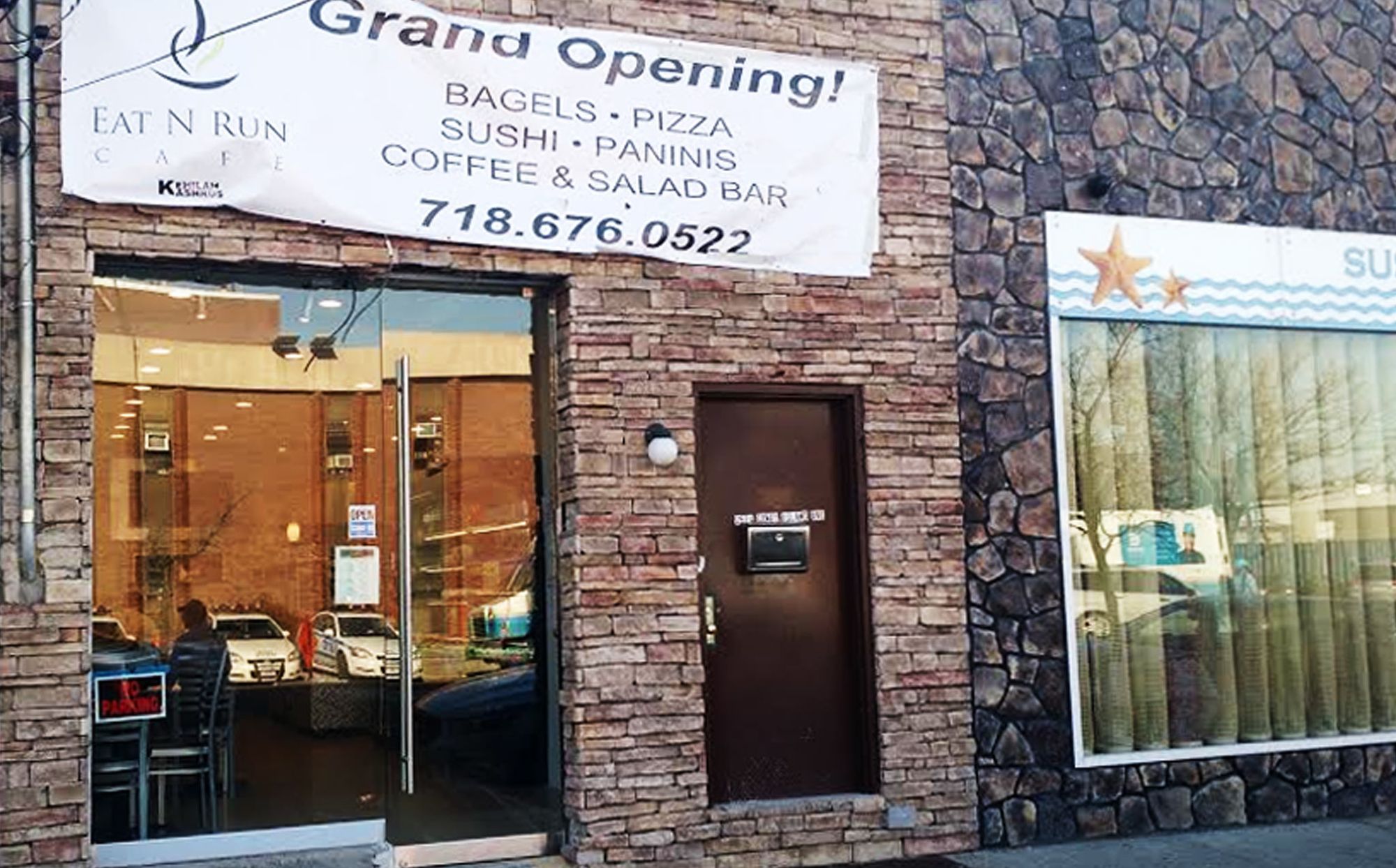 Eat 'N Run Cafe is now open at 2574 Coney Island Avenue, serving a variety of hot and cold kosher treats.
The luncheonette-style cafe will serve up pizza, salad, sandwiches and, yes, sushi, among other things, all deemed kosher under the supervision of Kehilas Hashrus.
The small eatery's storefront, formerly a mechanic's garage, has been renovated to pack in a kitchen, small counter and several tables for a cozy atmosphere.
The business opened about two weeks ago, and when we stopped by then a permanent sign was on the way.
Best of luck to Eat 'N Run!