East Midwood Jewish Center To Hold 'Barrier-Free' High Holiday Service This Sunday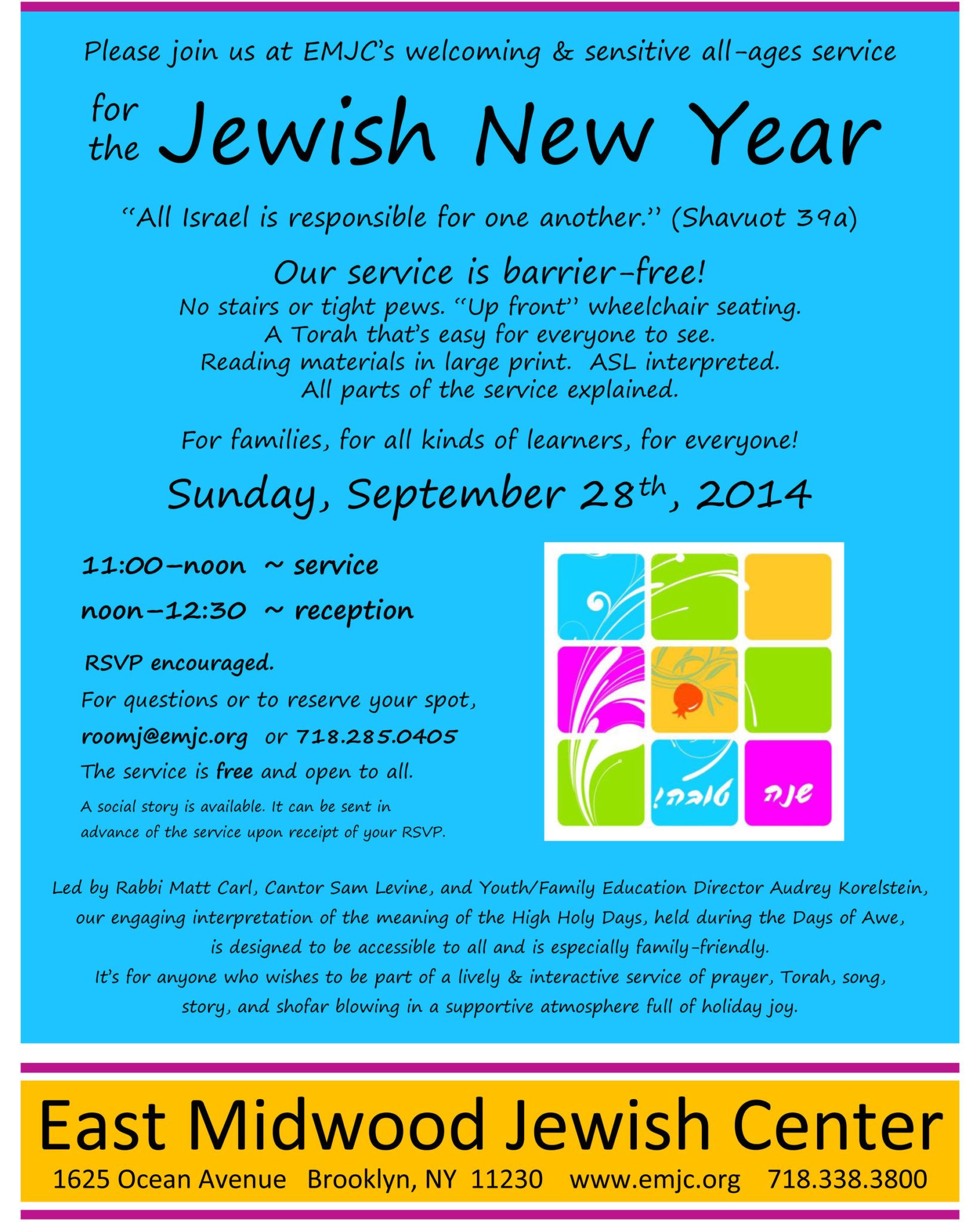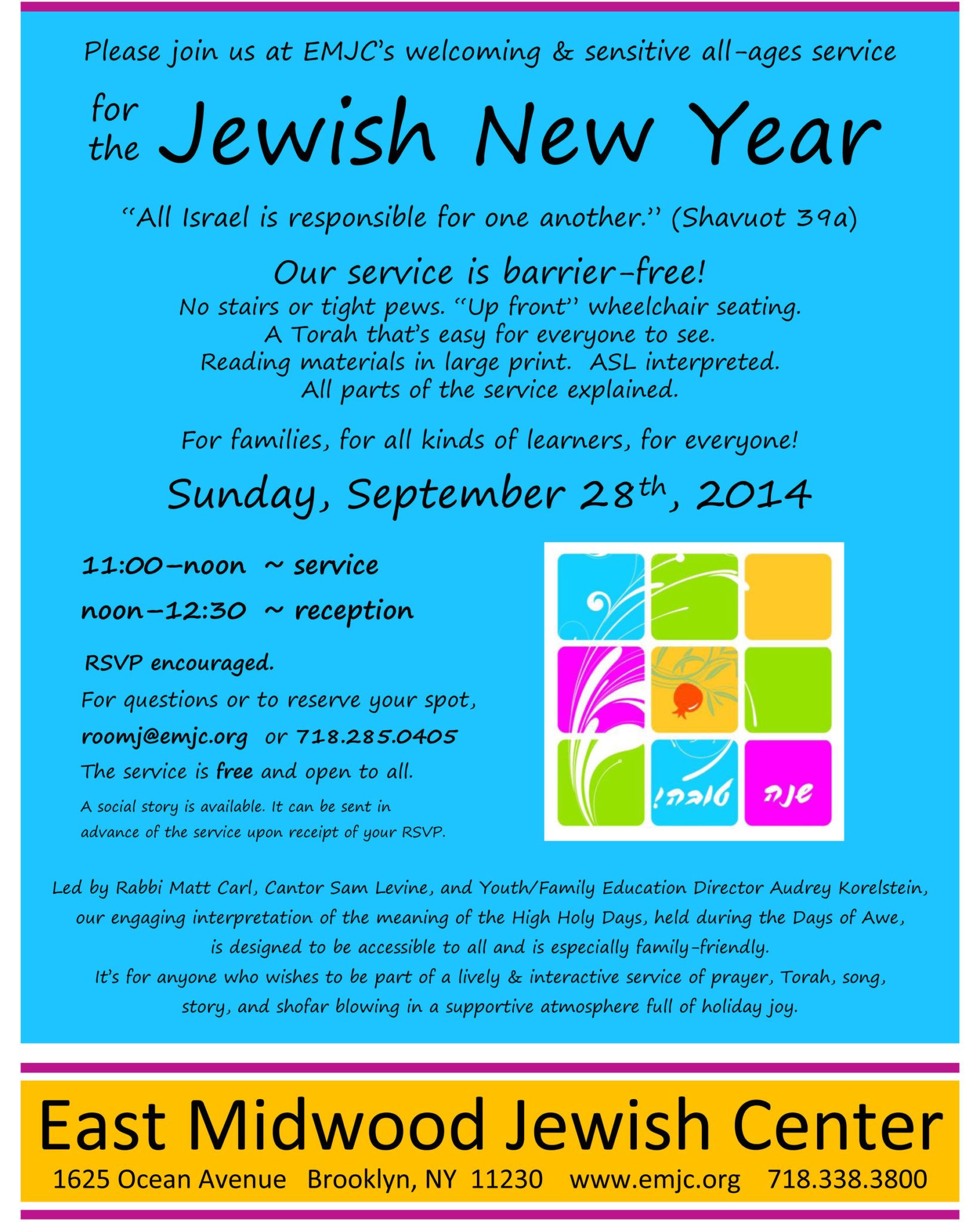 The East Midwood Jewish Center (1625 Ocean Avenue) is inviting neighbors with disabilities, as well as everyone else, to a "Barrier-Free High Holiday Service" this Sunday, September 28 at 11am.
The service, for which individuals won't have to use stairs or sit in tight pews and will include up-front wheelchair seating, will "be an engaging interpretation of the meaning of the High Holy Days, held during the Days of Awe," the EMJC said in an email to us. "It is designed to be accessible to all and is especially family-friendly."
From the EMJC:
Being in a wheelchair shouldn't mean sitting in the back. Having a special-needs child can be challenging at a synagogue and our service draws from best-practices for special needs learners. Although we don't have materials in braille, we do have large-type reading materials. The deaf community will have the chance to understand the words with the help of ASL interpreters.
It's for anyone who wishes to be part of a lively & interactive service of prayer, Torah, song, story, and shofar blowing in a supportive atmosphere full of holiday joy.
The EMJC is encouraging anyone planning on attending to RSVP by emailing roomj@emjc.org or calling (718) 285-0405.