East Flatbush Mural Paints Portrait of Community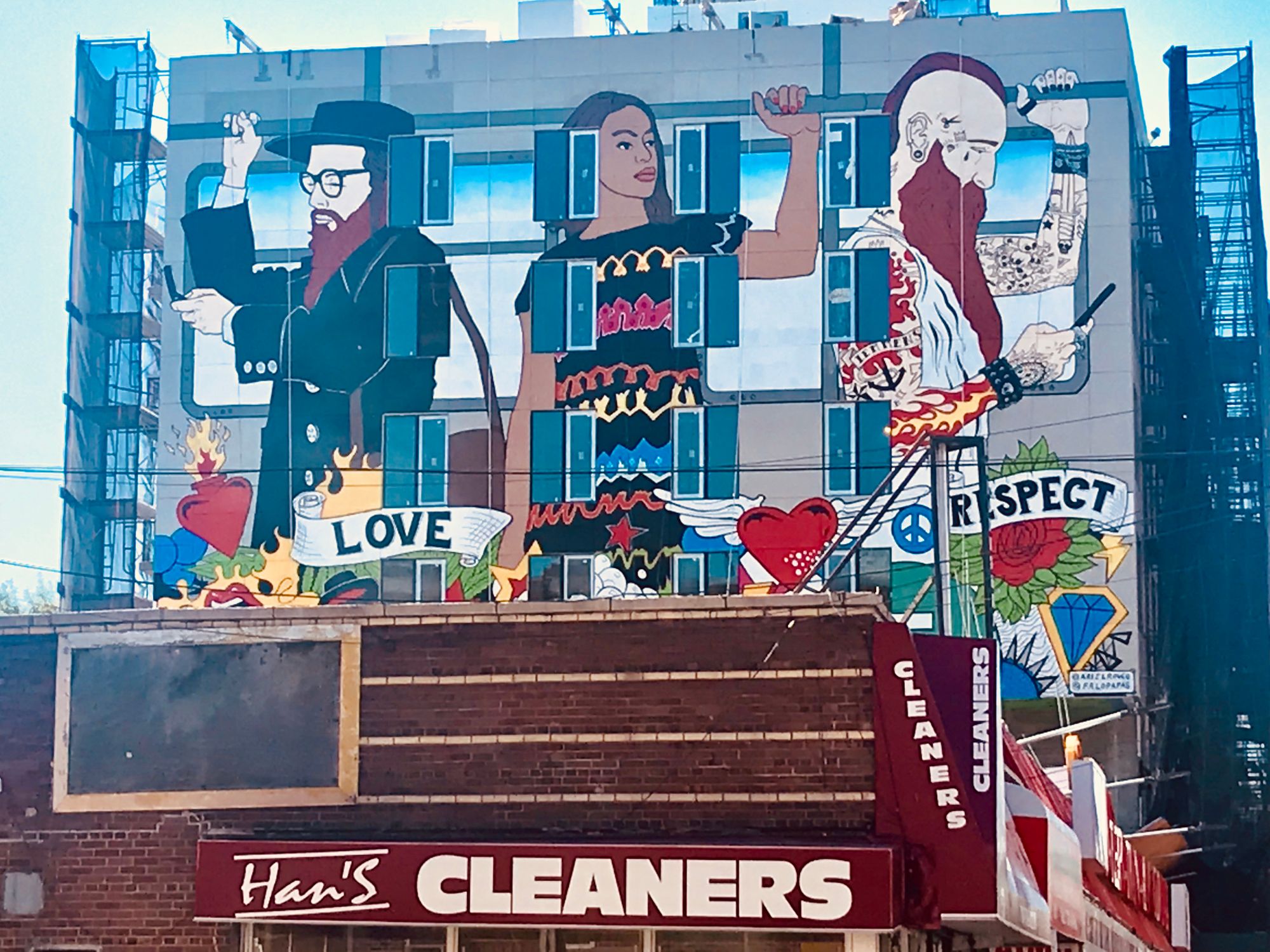 EAST FLATBUSH — Ariel Rouco and Augusto Turallas first met at a bar. Turallas painted a canvas of a pint of beer and chicken wings during a party celebrating the second anniversary of Rouco's brewery in La Plata, Buenos Aires, Argentina.
Two years later, the two are collaborating on a mural spanning across a 7-story development at the edge of Crown Heights and East Flatbush.
The Schenectady Avenue side of the mural features a Jewish man, African-American woman and Caucasian hipster riding a New York City subway— pinpointing the changing demographics of Crown Heights and its abutting neighborhoods. Banners that read, LOVE, EQUALITY and RESPECT float along the bottom of the mural.
"The owners of the building like the idea of showing all the different cultures living together in peace and felt the subway is the place where everyone comes together," said Turallas who mentioned he's heard about the storied past of Crown Heights and the 1991 riots.
His partner in the project, Rouco, 34, was first commissioned to take on the job a little over two years ago when he did a small mural for one of the owners of the building. Rouco asked Turallas, 38, to help with the undertaking and in early 2018, the two obtained visas to come to the states.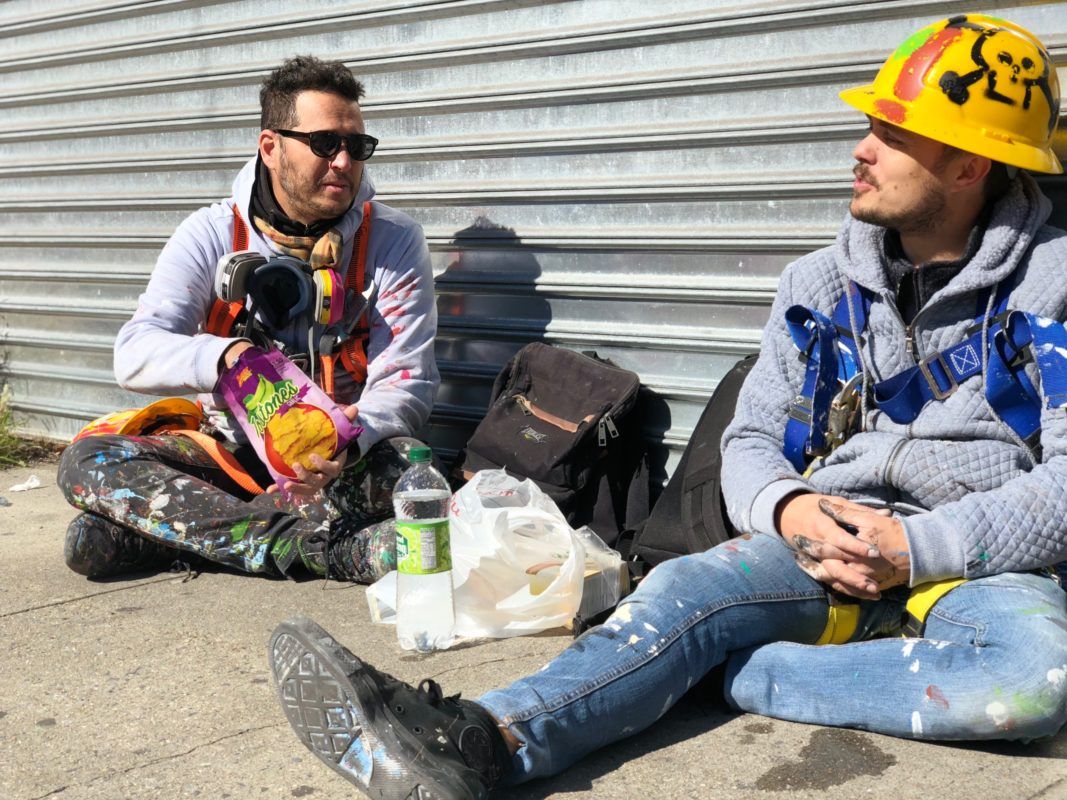 Turallas is an art instructor at the National University of La Plata in Buenos Aires and known for his bold portraiture work. While Ruoco also dabbles in art, owns a brewery and secured a degree in architecture nine years ago. The duo complement one another. Ruoco's experience as an architect helped to scale the massive project and Turallas' art background brought the images to life.
If the landscape looks familiar, it's because one of the principals of the building is a fan of the Israeli artist illustrator Tomer Hanuka, known for his April 2016 New Yorker cover, according to Judy Minster of Joyland Management, who represents the building.
The gray facade resembles much of the new developments popping up throughout the borough. For Turallas, the drab of dull stucco and concrete just isn't enough.
"If we can put a little bit of color— I don't know— it's something nice to see on your way to work," he said.
As for the treasures tucked away on the bottom of the mural, you'll have to come to the nabe to scope them out.
"We want people to stop for a few minutes and start finding all the different images and leave their soul full," said Rouco.
When completed, the 42-foot tall mural will stretch 134 feet wide across 824 East New York Avenue, a new 94-unit building that replaces the parking lot once adjacent to the AIM Supermarket.
Bklyner has the scoop on the completed project here: