"Friend In Need Benefit" At Tamaqua Bar To Benefit Grieving Kin Of Joseph Avena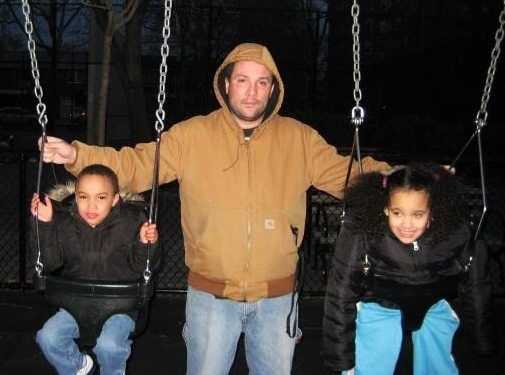 They are the words no mother should ever have to say: "On Christmas morning God called my son, Joseph, to join Him in Heaven."
But that was the December 27 Facebook status the broken-hearted Kathleen Ann Avena posted about her son Joseph "Joey" Avena, a beloved husband to Derryl, and father to two young children, Charlize, 10, and Joey, eight. The elder Joey Avena — who listed "Braveheart" as his favorite movie on MySpace, and who loved the Jets, watching "Spongebob Squarepants" with his children, and playing poker — was laid to rest after his loved ones said final goodbyes to him on December 28 at Scarpaci Funeral Home, 86th Street and 14th Avenue in Bensonhurst.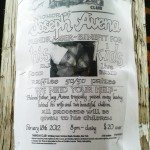 Now, Joey Avena's two grief-stricken brothers, Anthony and Richie, are organizing the "Friend In Need Benefit," a community-wide fundraiser at the Tamaqua Bar & Marina, February 18 from 8:00 p.m. to 4:00 a.m., to benefit their departed sibling's children and family. Admission to the "Friend In Need Benefit" is $20, which includes free food, a DJ, raffles, 50/50, and, organizers hope, a live band.
All proceeds from the door cover will be given to the children, and monies generated from the event will go directly to the family to help them overcome the difficult financial situation they are in. Additionally, the Avena family has set up a page on WePay.com, an online payment platform, which allows people to securely make donations online:
Our goal is to raise funds to help support Joey's family with the financial struggles that lie ahead for them. Donations of any size are welcome. Your donation will help us achieve our goal of helping out the Avena family in their time of need. All donations and contributors to the event will be publicly acknowledged. It is much appreciated by the entire Avena family. Charlize and Joey have a hard road ahead of them, but you can help make it a little better!
If you can't make it to the event. This is a great way to participate. We are using wepay.com to collect our donations. It's super convenient, simple, and secure. If you have any questions, please email joannamcginn@aol.com.
With just a few more days left prior to the "Friend In Need Benefit," the Avena family has collected $890 on WePay toward their goal of $1,000.
According to Kathleen Ann Avena, "My sons, Anthony and Richie, really want to make this happen in honor of their brother who they are heartbroken over having lost. They NEED you to make this possible and I hope to see you and your friends there."
The Tamaqua Club & Marina is located at 84 Ebony Court in Gerritsen Beach.
To learn more, contact Richie Avena at (917) 755-2581 or Maura Buckley at (917) 855-4683, or email Buckley at mbuckley@nywt.com.