Dyker's Patrick O'Rourke Playground Reopens With New Equipment And Bear Statue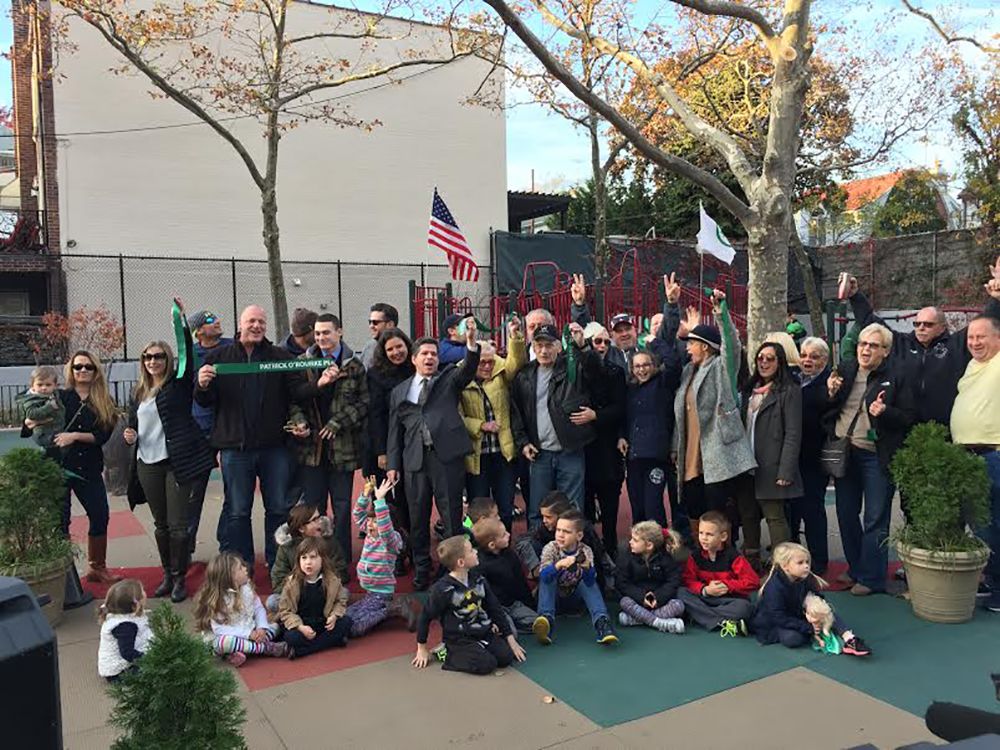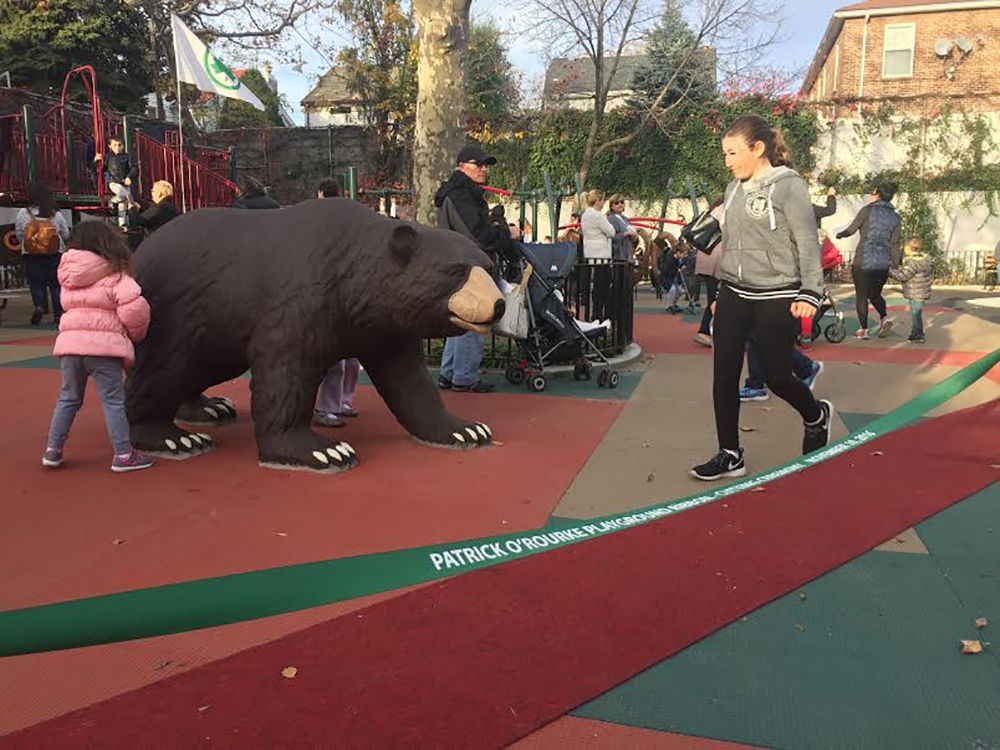 Dyker Heights' Patrick O'Rourke Playground — also known as Bear Park, for its climbable grizzly bear statue — reopened last week.
At last neighbors who'd been taking playground-refuge at Dyker Park and Bay 8 Street Park can return to the more convenient facility, thanks to its $1 million reconstruction.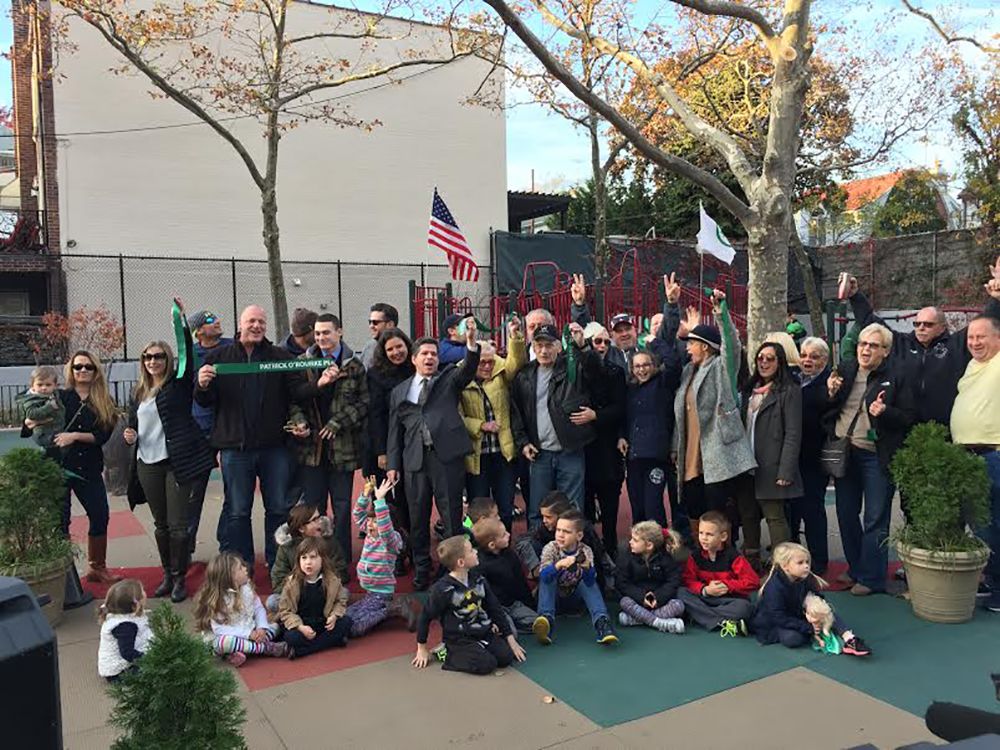 "This renovation brings needed amenities to the neighborhood, offering something for park-goers of all ages," NYC Parks Commissioner Mitchell J. Silver said at the park's ribbon cutting last Thursday, November 10. He went on to list the new equipment in the playground, including spray shower (a little late in the season for that one, but it'll be a blast come summer), swings, fresh surfacing, and a picnic area.
As well, there's a tot play house, drinking fountains, new picnic tables, benches, a renovated flagpole, new trees, and flowering shrubs. Most adorably, in addition to restoring the well-loved bear statue the playground is known for, the Parks Department also added a new, baby bear cub to keep her company. (Southern Brooklyn has had quite a few moments of adorable playground restorations this year.)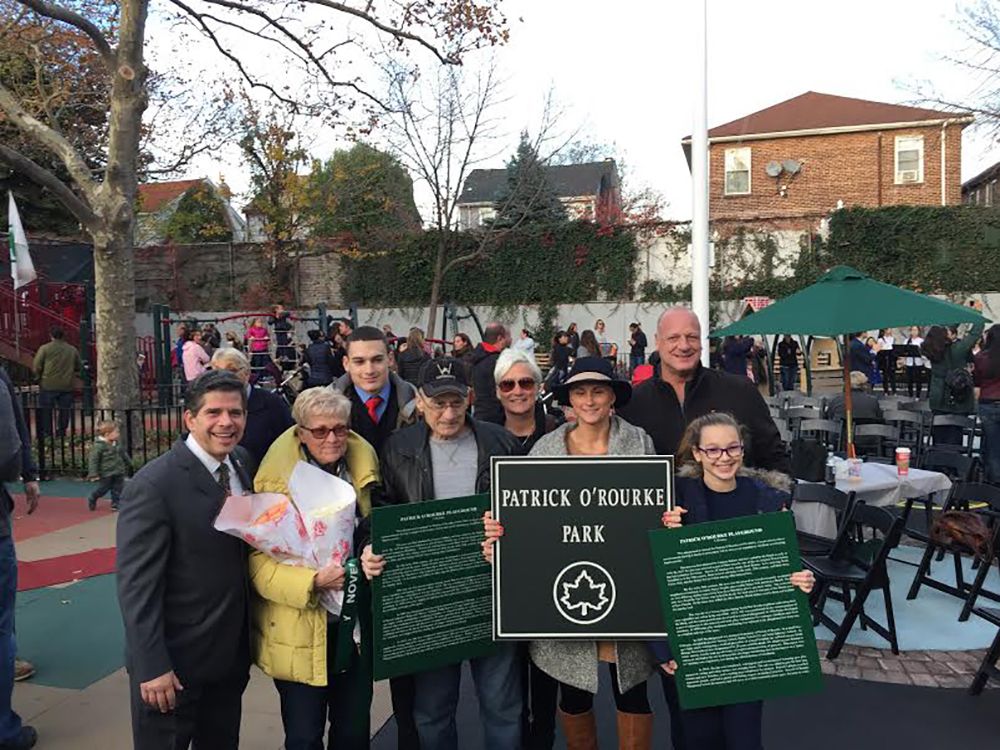 Council Member Gentile is largely responsible for the park's much needed makeover (built in 1956, it hadn't been majorly renovated since the 1990s), having set aside $1 million in funding for its renovation back in 2012.
The playground was named for local boy Patrick O'Rourke in 2003. As a child, in 1978, Patrick endured an "operation to cure bedwetting" at Lutheran Medical Center which left him "brain damaged and in a while chair" The Brooklyn Paper reported in 2003. Patrick lived the rest of his life as a quadriplegic, but survived to 32. Before the accident, he had often played at the park which now bears his name.