Dunkin' Donuts Coming To Cropsey Avenue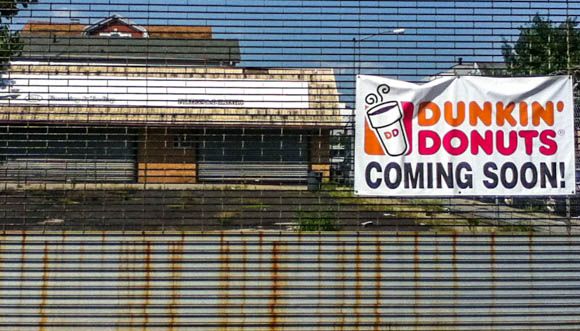 It looks like a Dunkin' Donuts is set to come soon to 2021 Cropsey Avenue, at the corner of Bay 25th Street.
We spotted the banner up last week, although it doesn't look like any plans have yet been filed with the Department of Buildings. And if it's a new owner for the 4,450-square-foot lot, the sale hasn't hit the city's online database.
Dunkin' Donuts will replace Auto Center America, a short-lived mechanic's shop that replaced Double Diamond Limousines.
Whether people are a fan of Dunkin' coffee or not, neighbors will likely appreciate the lot being put back to use and better maintained than its current state.