Driver Who Fatally Struck Bicyclist Was On Drugs, Police Say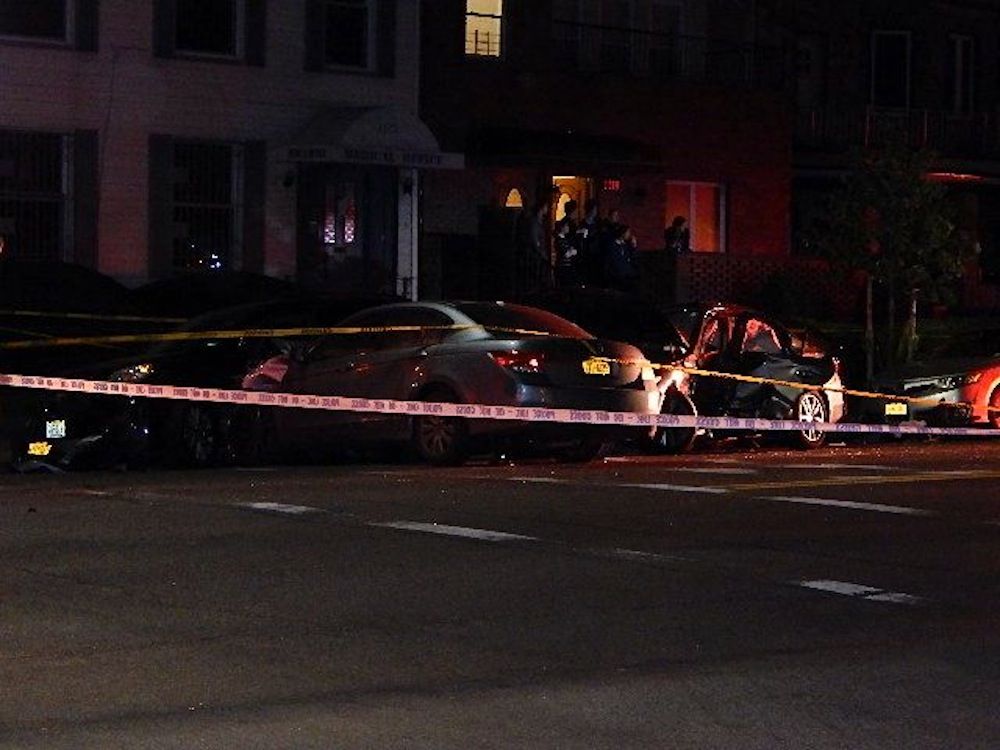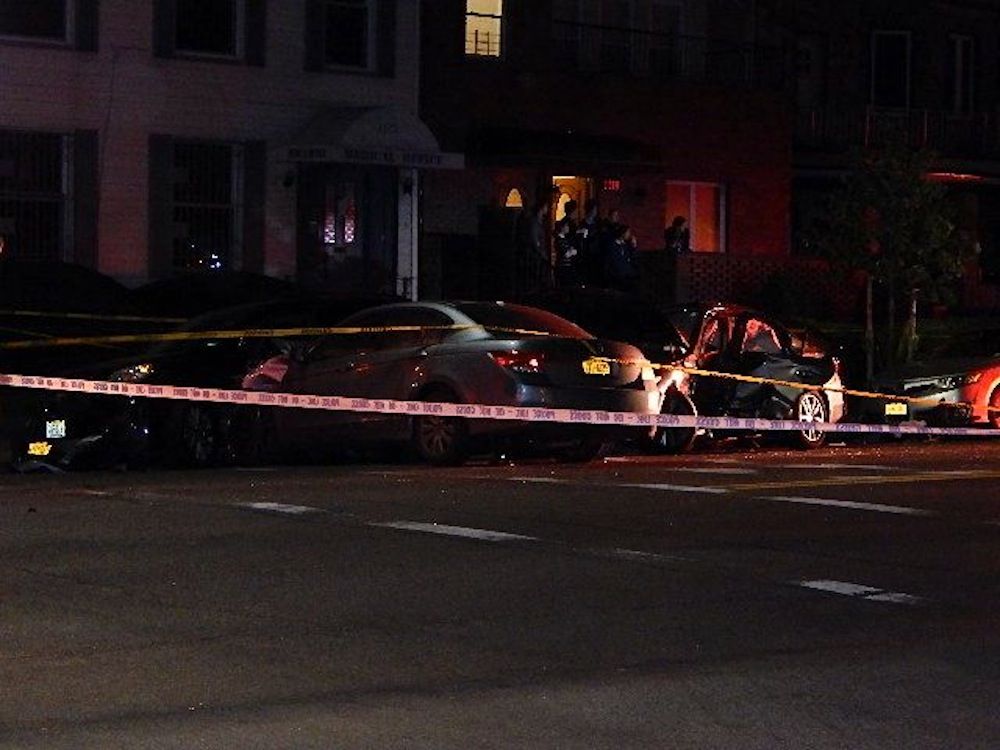 The 26-year-old driver who blew through a red light in Midwood Monday night — fatally striking a bicyclist and smashing into three other cars — was on drugs at the time of the crash, police say.
Authorities charged Eduard Nikhman, who lives in an apartment at East 19th Street and Avenue Y, with operating a motor vehicle while impaired by drugs after cuffing him for the fatal crash. More information about the substance found in Nikhman's system will be available after his arraignment. Prosecutors also expect to file manslaughter and related charges, an official said.
The NYPD says Nikham was traveling west on Avenue P just before 10pm when he sped through a red light and crashed his 2012 Honda Accord into another car traveling down East 12th Street. The two vehicles spun into a bicyclist moving across the crosswalk and then collided with two parked cars, according to police.
The bicyclist, whose identity had not been released, was lying in the roadway when first responders arrived. He was rushed to Community Hospital, where he was pronounced dead.
Nikhman was taken to Lutheran Hospital with chest pains, and was later arrested. The driver of the vehicle struck at the intersection was brought to Kings County Hospital with minor neck and back pain, according to the NYPD.
Update [May 10, 4:40pm]: The Daily News reports Nikhman tested positive for cocaine and has been charged with criminally negligent homicide and vehicular manslaughter.