Drink With Purpose at Barman's Fund Anniversary Party Sunday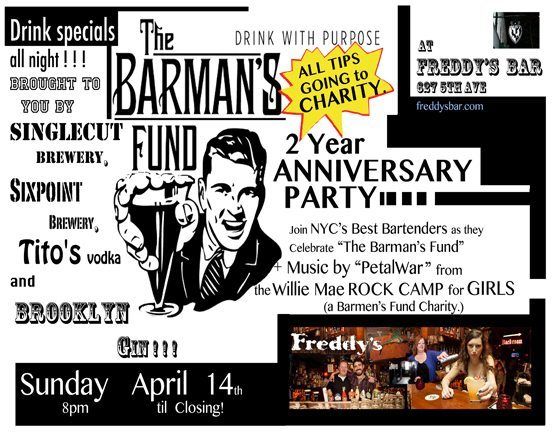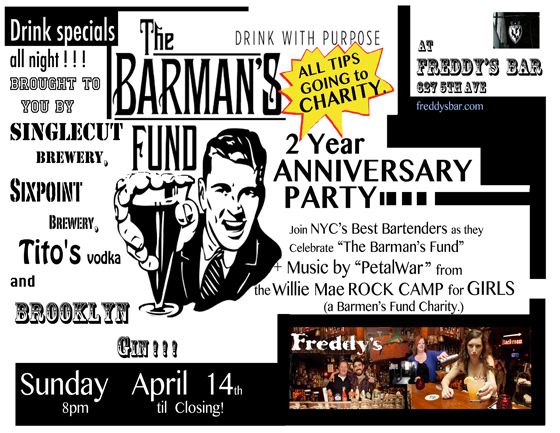 The Barman's Fund, a philanthropic organization through which bartenders donate a night's worth of tips to charities in NYC, New Orleans, Charlotte, and (coming soon) Austin, is turning two on April 14, and Freddy's is pulling out all the stops to help them celebrate.
To date, The Barman's Fund has raised about $130,000.
Look for drink and beer specials all night from Singlecut Brewery, Sixpoint Brewery, Tito's Brewery, and Brooklyn Gin, and "a room full of the best and most generous bartenders in NYC."
All tips between 8pm and close will go toward local charities, and if there is anything better than drinking at Freddy's, it's drinking at Freddy's and knowing that you're helping others in need.
Congratulations on two years, Barman's Fund!
Image via Freddy's