Dredging Resumes At Gowanus Canal 4th Street Turning Basin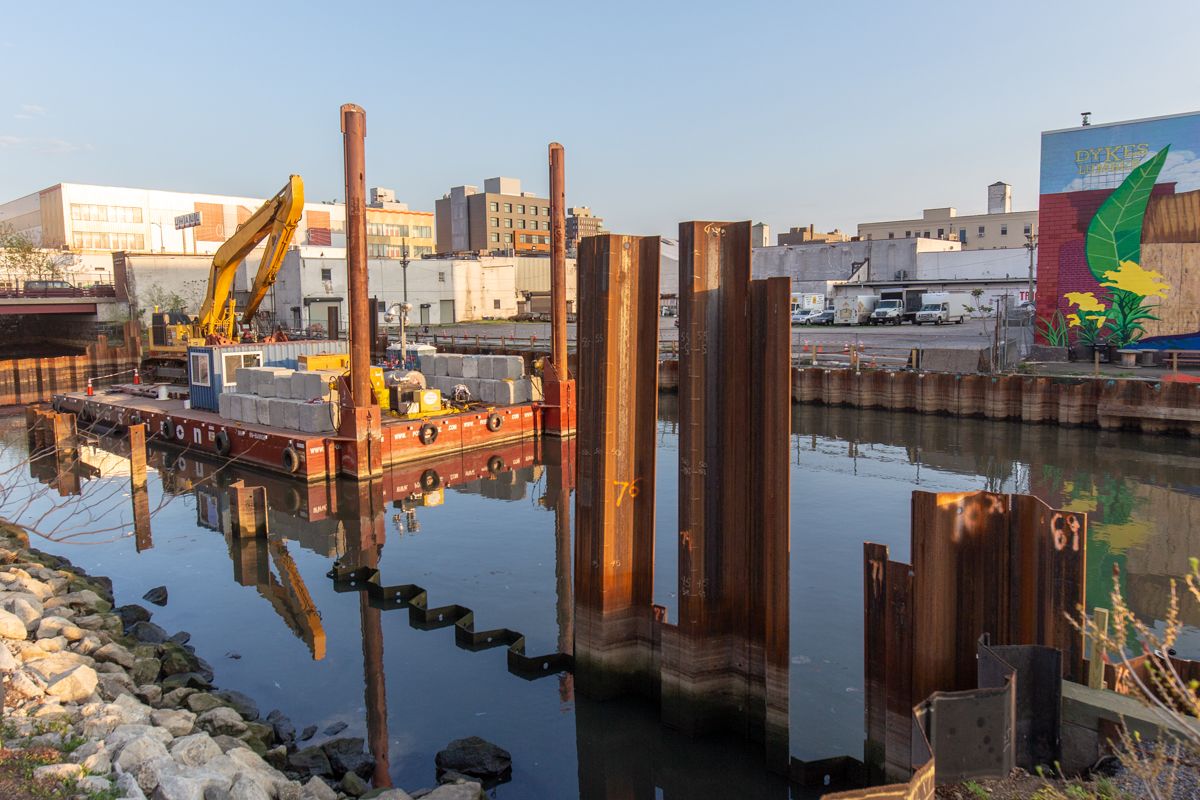 GOWANUS – The removal of the "black mayonnaise" from the bottom of the Gowanus Canal's 4th Street Turning Basin resumed last week after issues with reinforcing bulkheads forced the project to a halt in January.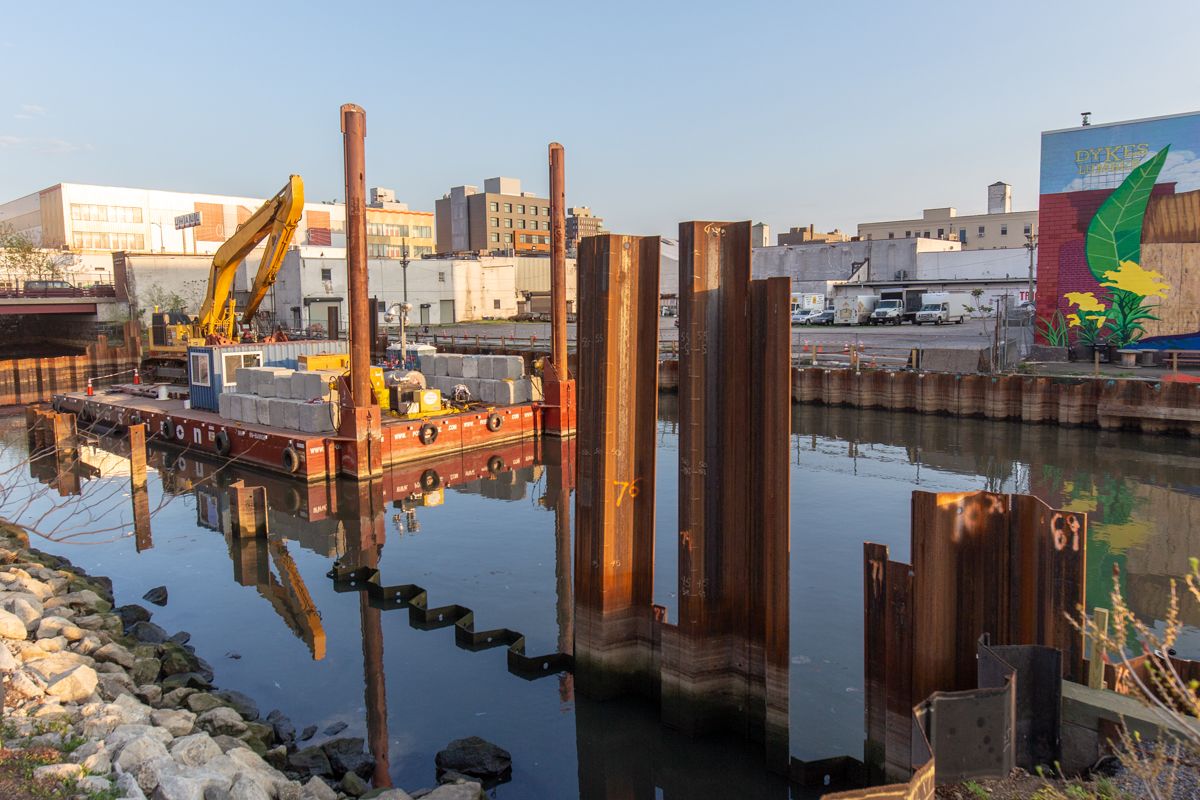 The cleanup project had to be put on hold after heavy machinery installing steel sheets to reinforce the crumbling bulkheads along the canal began disrupting some of the surrounding land and nearby buildings.
The pilot program was scheduled to begin late last year at the 4th Street Turning Basin and wrap up by April 2018. Steel sheets need to be installed to reinforce the bulkheads along the perimeter of the canal before workers can start digging up approximately 11 feet of sediment, or "black mayonnaise," at the bottom of the water and capping it off with two feet of sand, clay, and other materials.
At an April 24 Gowanus Canal Community Advisory Group meeting, EPA Project Manager Christos Tsiamis said, "We are finished with all the preparation so we expect that next week we will resume the dredging." According to the blog Pardon Me For Asking, crews were back at work at the Superfund site last Friday, May 4. The article includes photos of the workers in action.
Tsamis confirmed that the issues with the machinery causing fissures in the land have been resolved and that it is safe to resume dredging. "Once we start that, that has many steps. We have to dredge, then we have to lay the cap, and the cap has many layers…. We estimate that the whole process will take us to the end of August," he said of the project's revised timeline.
Data collected from the pilot dredging project will be used to finalize a cleanup plan for the northern part of the Gowanus Canal, with cleanup of that portion of the canal scheduled to be completed by 2022.