DOT Expands Scope of BQE Project, Shares Early Plans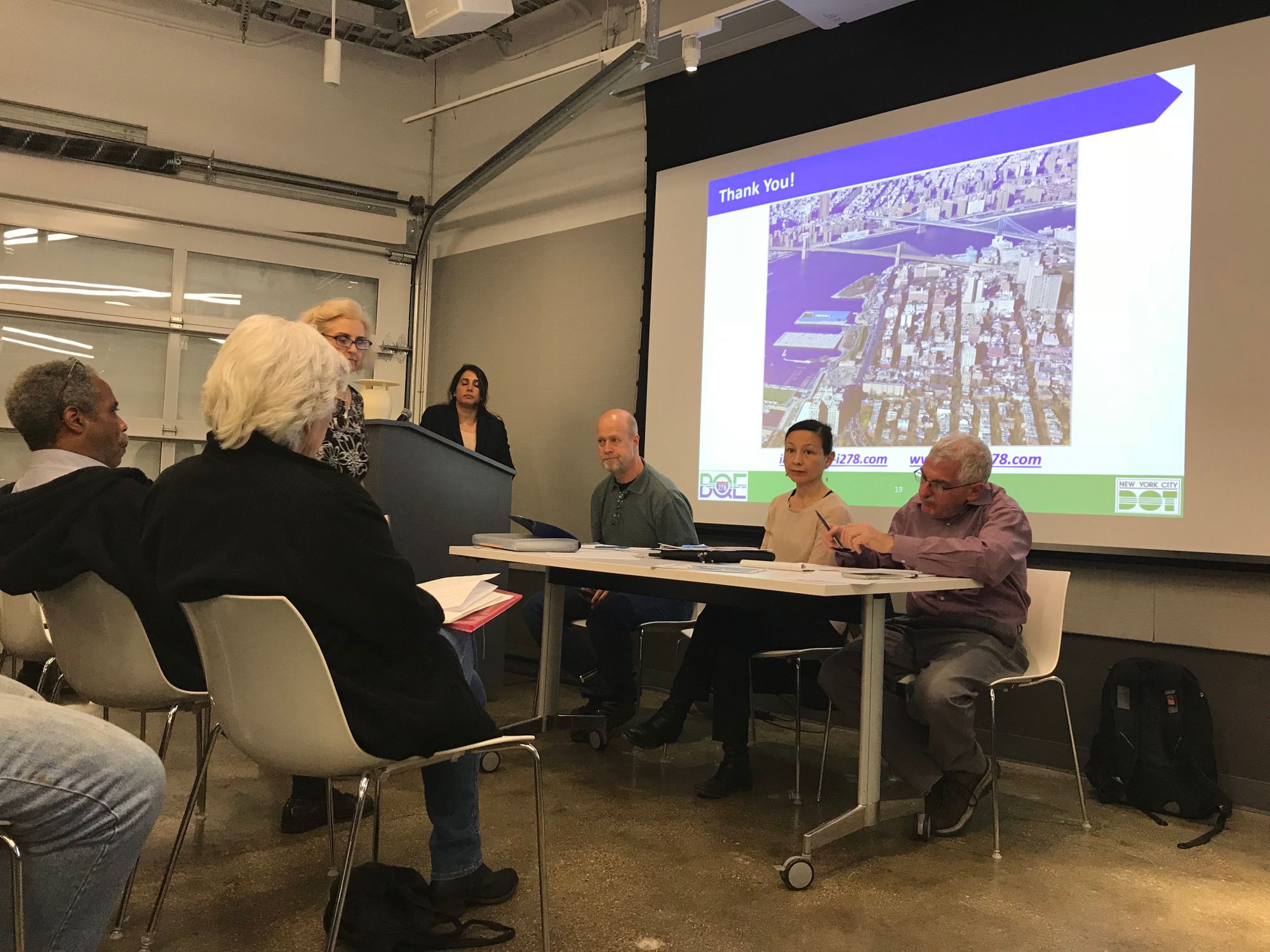 DOWNTOWN BROOKLYN – The project to repair the BQE between Atlantic and Sand Streets has been expanded to include the entire interchange around Van Voorhees Park, Department of Transportation officials revealed last week.
With design-build authorization secured for the project, which will focus on repairs to the triple-cantilevered section of the expressway, the DOT has stepped up its engagement, presenting to a joint meeting of Community Board 2 and 6's Transportation Committees last Thursday.
The park and interchange will be included due to the large scale of the project, said DOT officials, who hope that the park, which is split in half by an on-ramp to the BQE, will be united, minimizing pedestrian exposure to vehicle traffic.
No final plans for Van Voorhees park have been made, but officials were able to answer a few more questions about the repairs to the BQE's triple-cantilever section, which will be the main focus of the project.
Concerned residents were reassured about the current condition of the BQE, which the DOT warns would have to close to truck traffic if left unrepaired. "The current condition is safe, but we need to be very active in finding a solution," said one official.
Most importantly, they said, the construction project, which will begin in 2021, will have to maintain traffic during peak hours, as not to flood nearby streets with traffic. The DOT said that some overnight closures may be necessary on weekends, shutting down expressway traffic between 11 pm and 5 am.
If repairs aren't made to the road, truck traffic would have to be limited by 2026. Brooklyn's only interstate, the BQE carries about 153,000 vehicles each day, and roughly 10% of that traffic is from trucks.
More information about the need for repairs can be found on the project website.