Dorchester Mural Gets A Plaque Of Recognition
This morning, artist Lev Zeitlin and other members of the community were honored by the DOT's Urban Art Program and the Flatbush Development Corporation for their work on the Dorchester bridge mural, a public art project first proposed by Lev in November of last year.
You'll remember painting actually began on the bridge in late June, with about 20 neighbors from Ditmas Park and Ditmas Park West working over two weekends to achieve the finished product. Lev says even neighbors who weren't available to help with the original painting have shown support by offering to store supplies and touch the mural up if necessary.
Lev says he's pleased with how the mural turned out, although he acknowledges it's different from what he expected. He says the element of surprise was fun for him, between the unexpected turnout of kids and families who showed up to help, and the varied passionate feelings of community members (some of whom weren't 100% on board with the project, but, Lev says, any kind of emotional reaction is good). Mostly, though, it sounds like they're happy.
"Almost every time I go by," he says, "a couple is taking photos in front of the wall."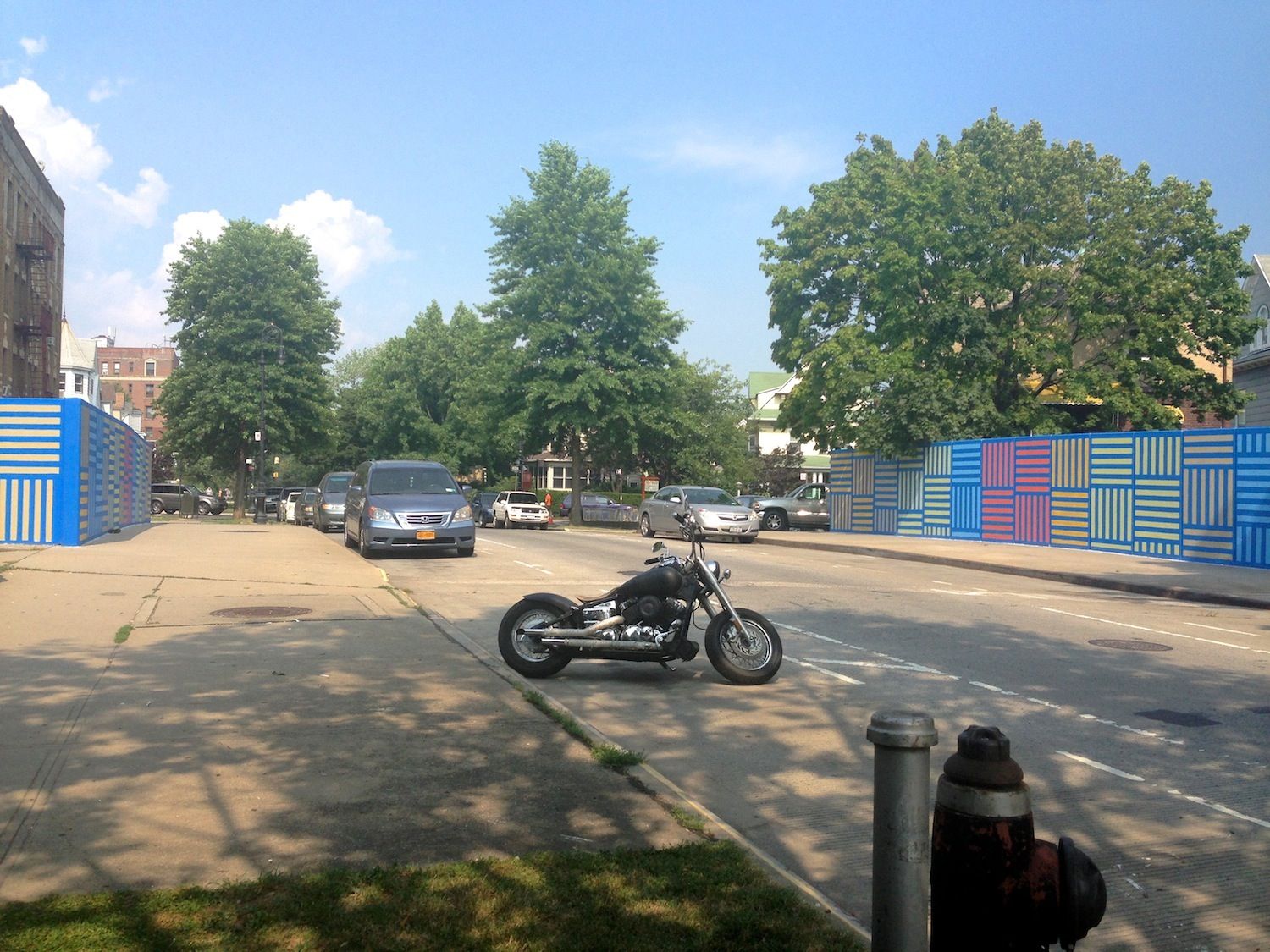 Equally surprising, Lev wasn't the only one to say, is that the mural hasn't been tagged whatsoever–a case vastly different from when he first spoke to Ditmas Park Association president Sal Lentini about the idea, and a testament to how public art can help change a community. At the ceremony today, there was even some informal talk about sprucing up the Ditmas Avenue bridge as well.
Well done, Lev and helpers, for giving a neglected part of the neighborhood some love!