Don't Hide Your Pride! Brooklyn Celebrates LGBTQ Pride [Video & Photos]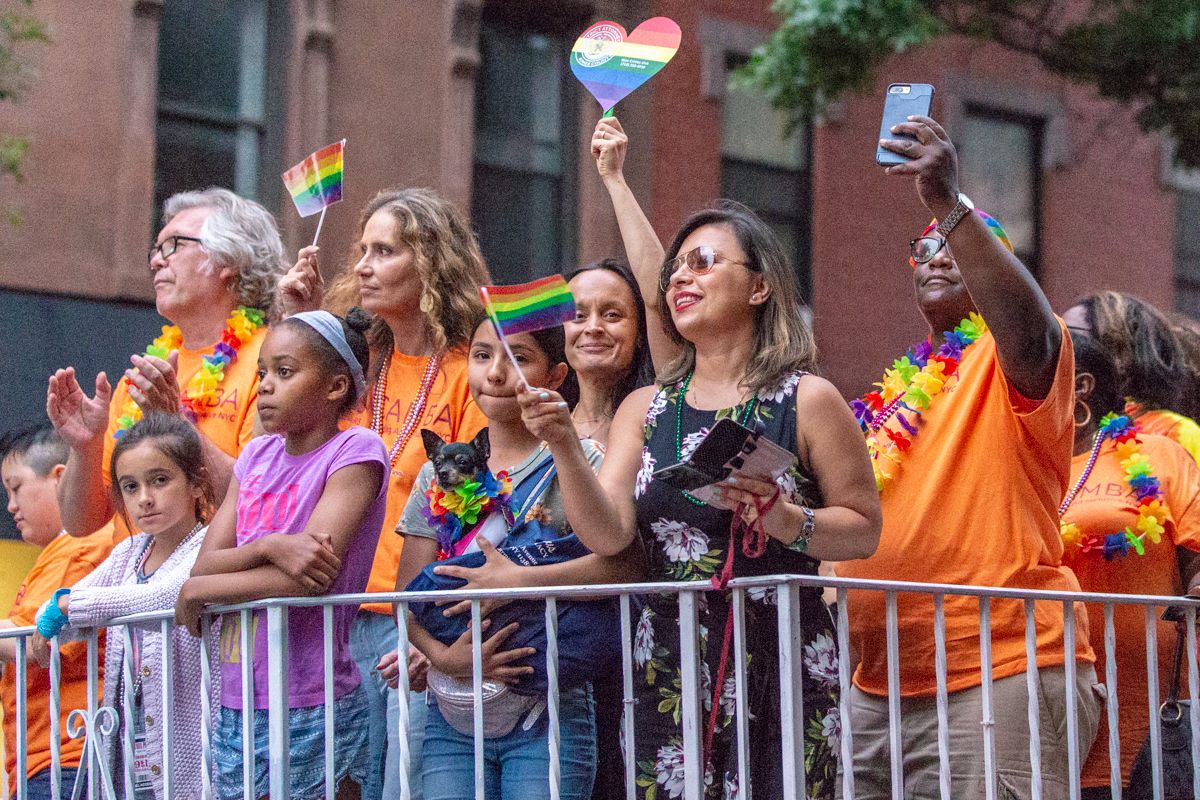 PARK SLOPE – Thousands of spectators waving rainbow flags packed Fifth Avenue between Lincoln Place and 9th Street Saturday evening for the 22nd annual Brooklyn Twilight Pride Parade.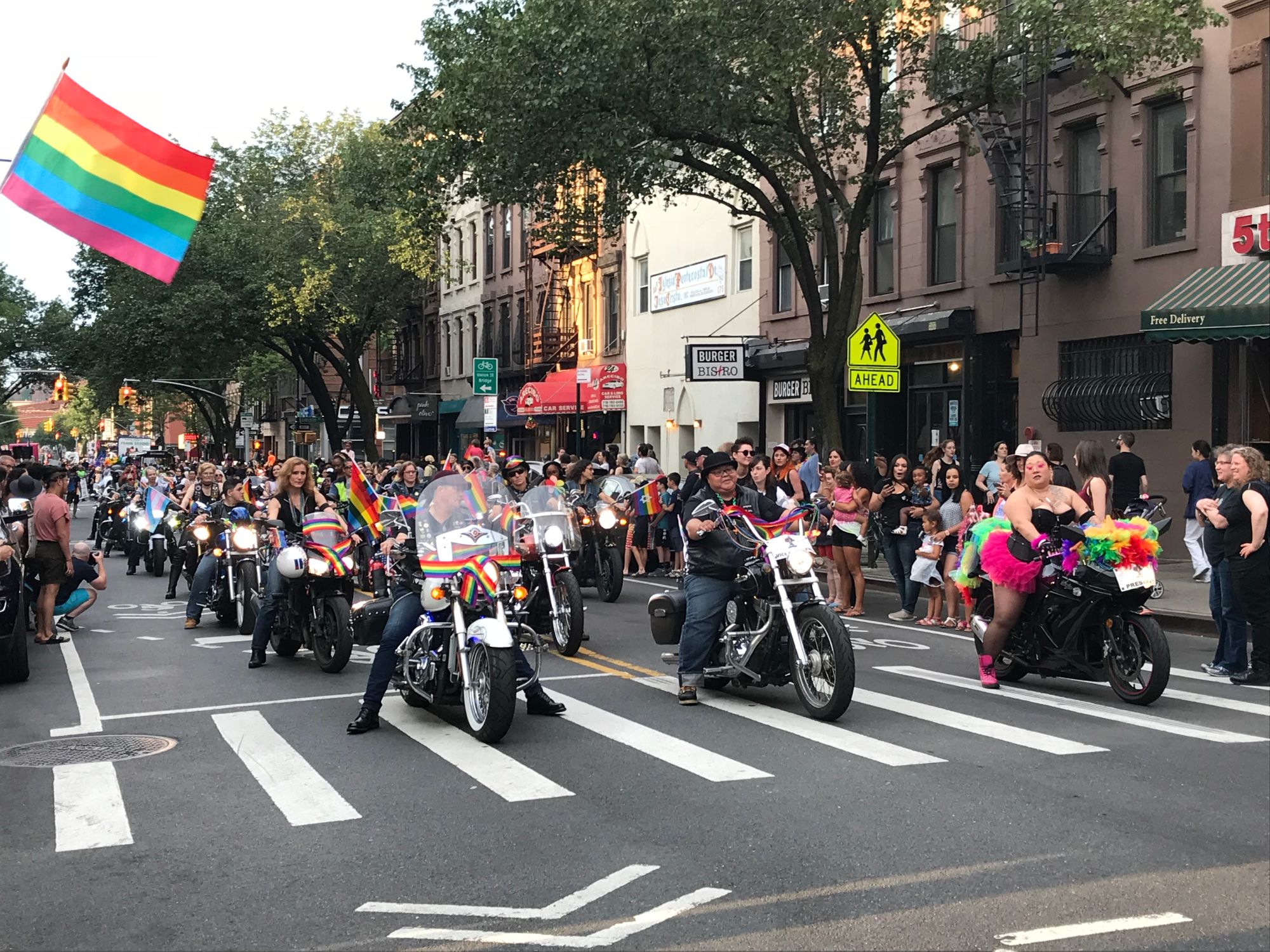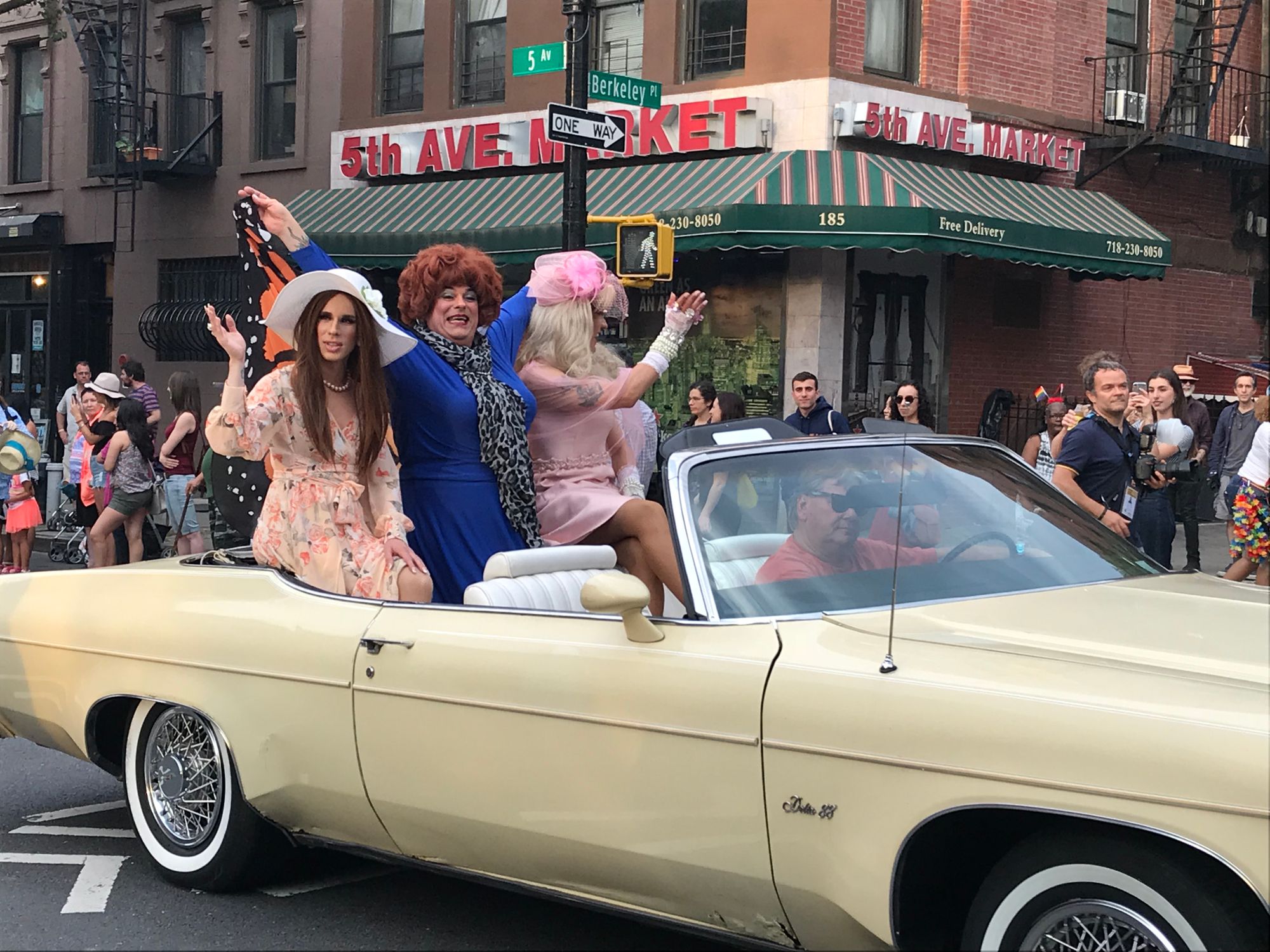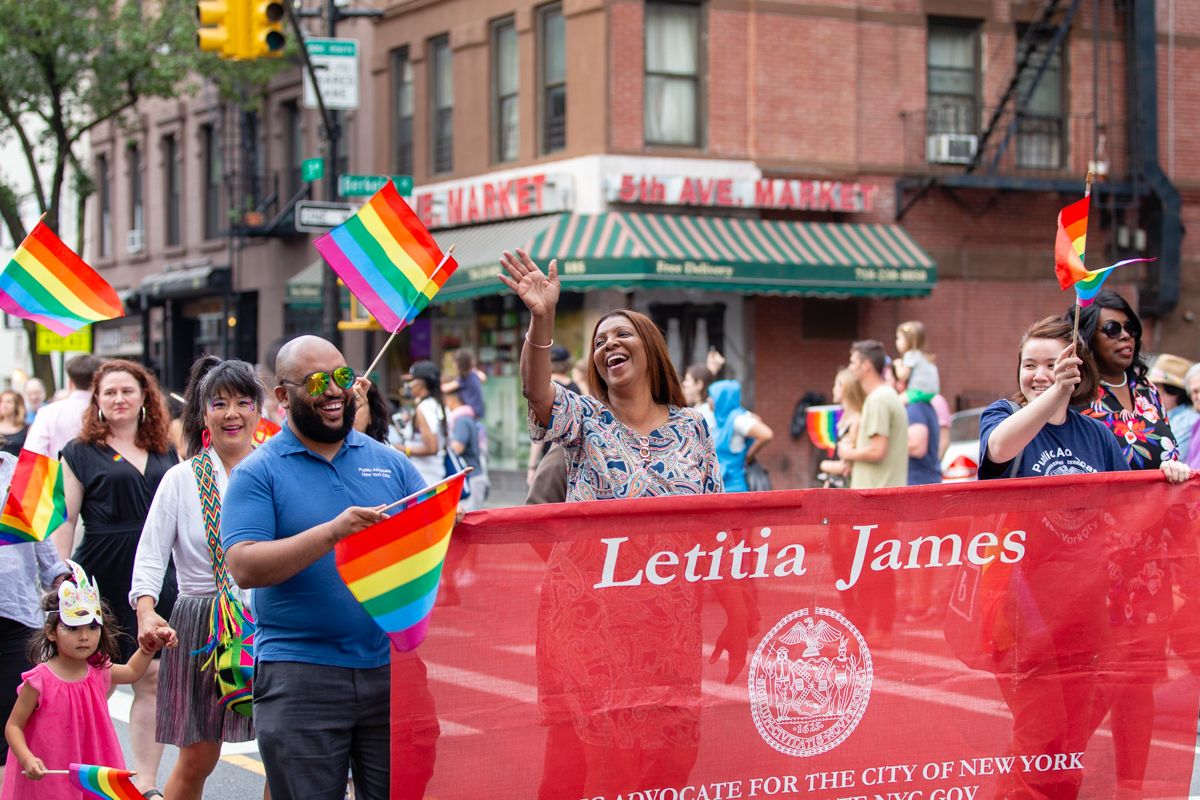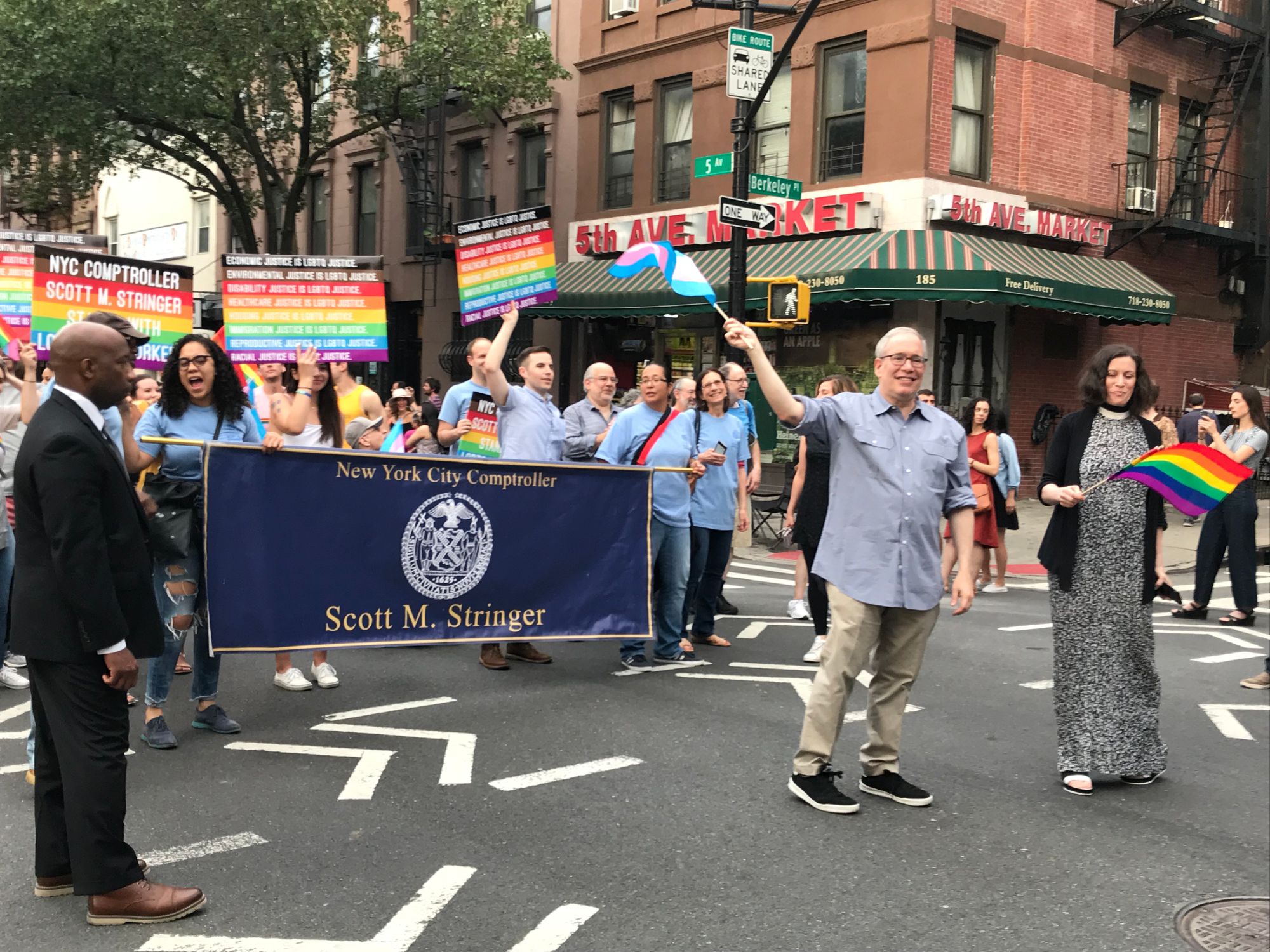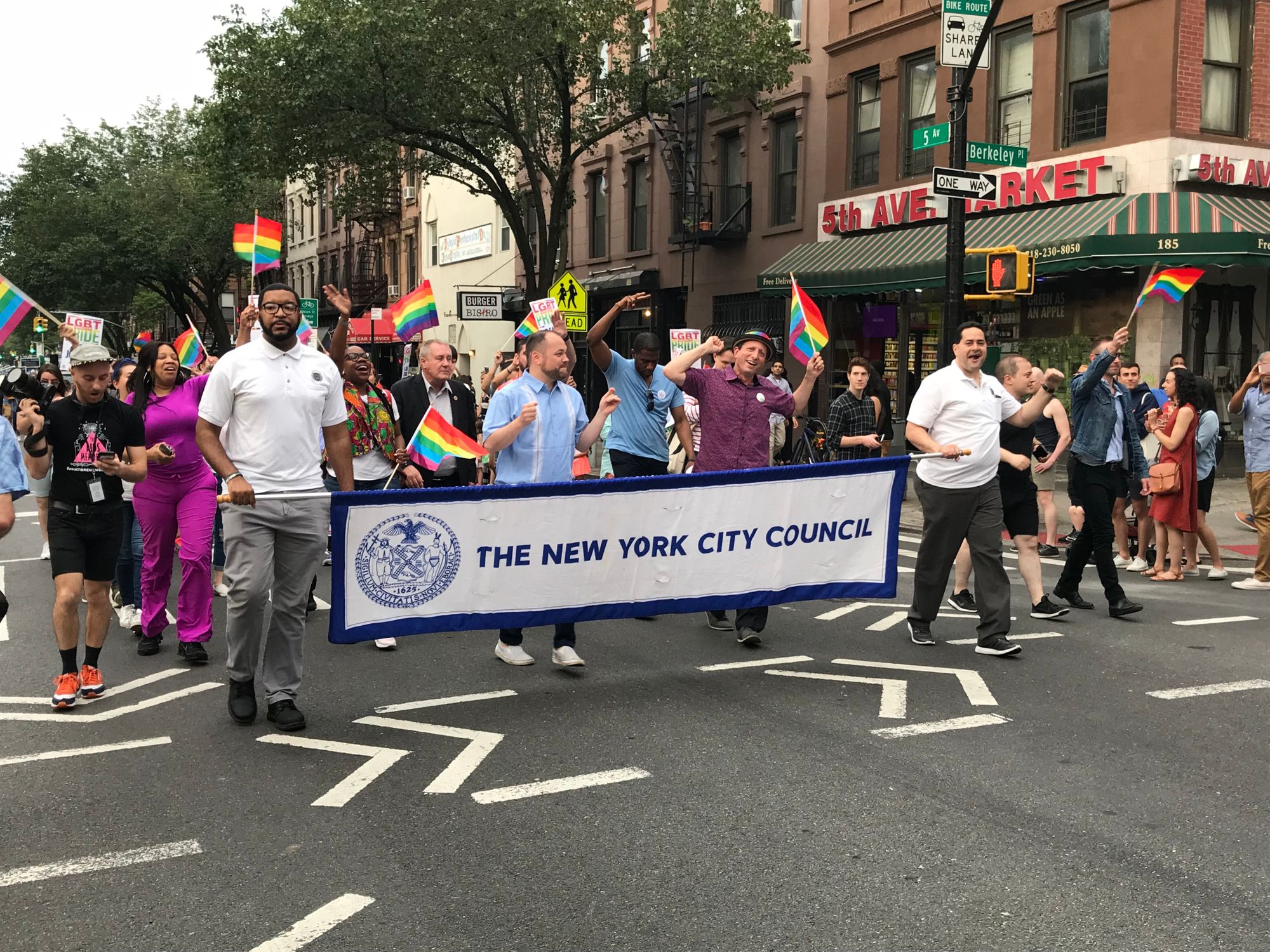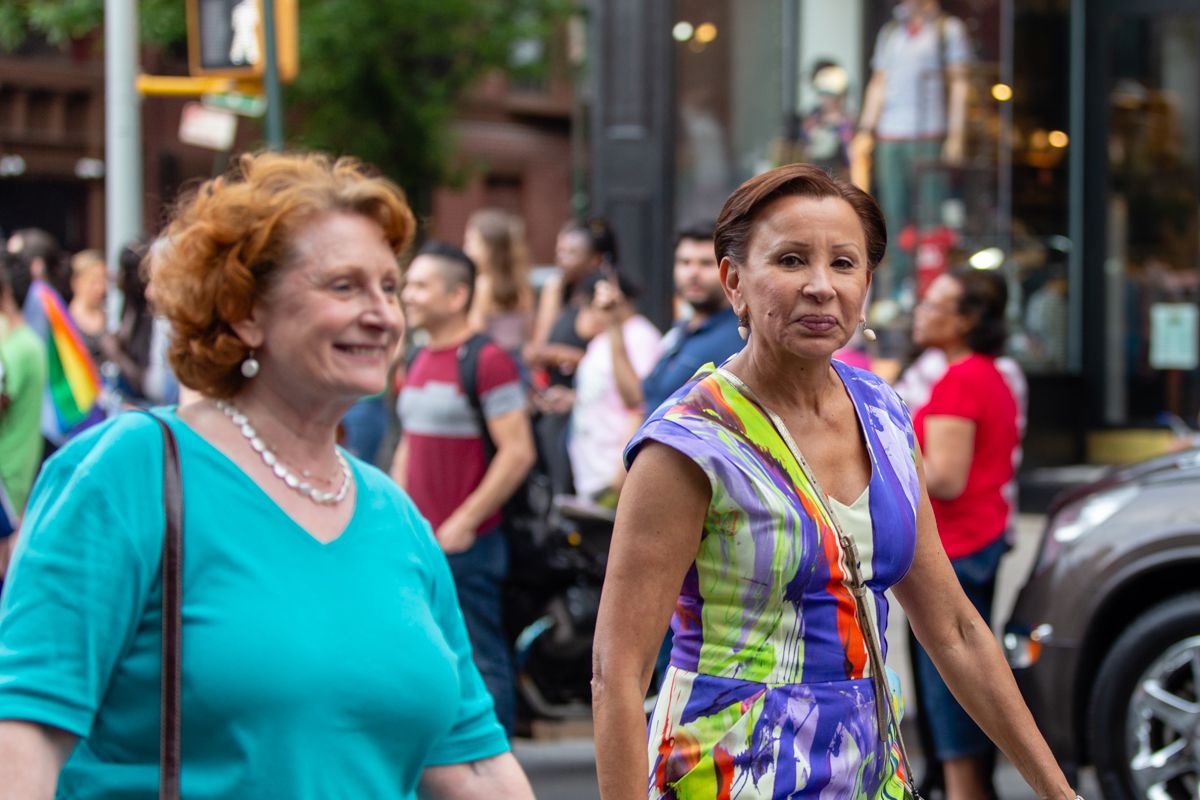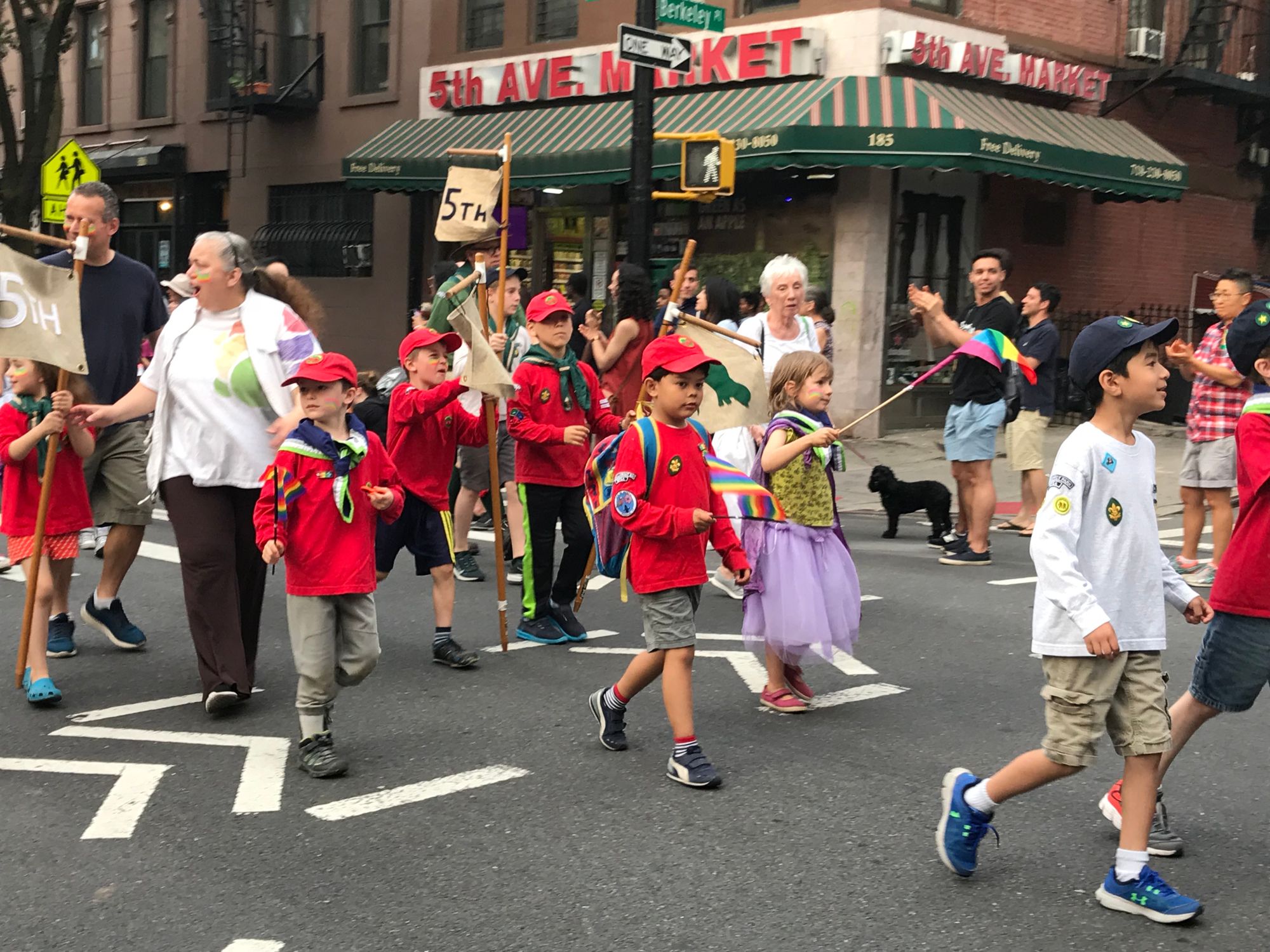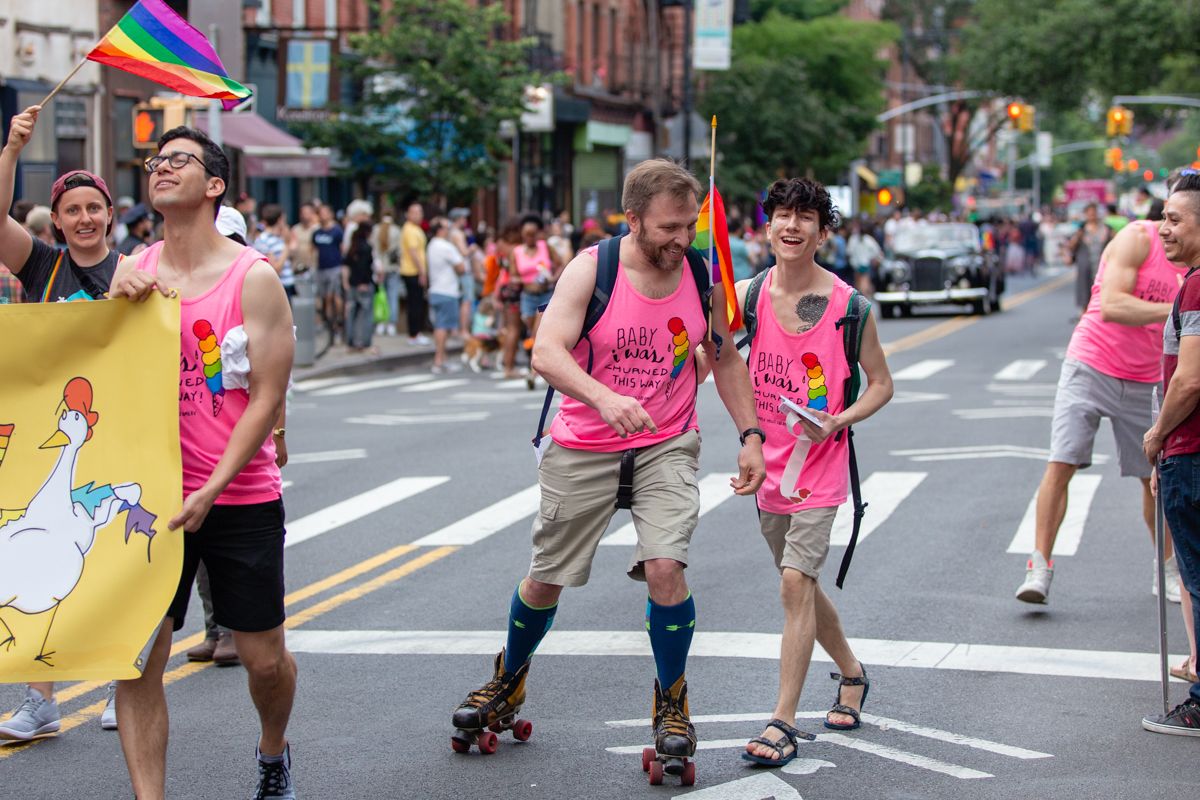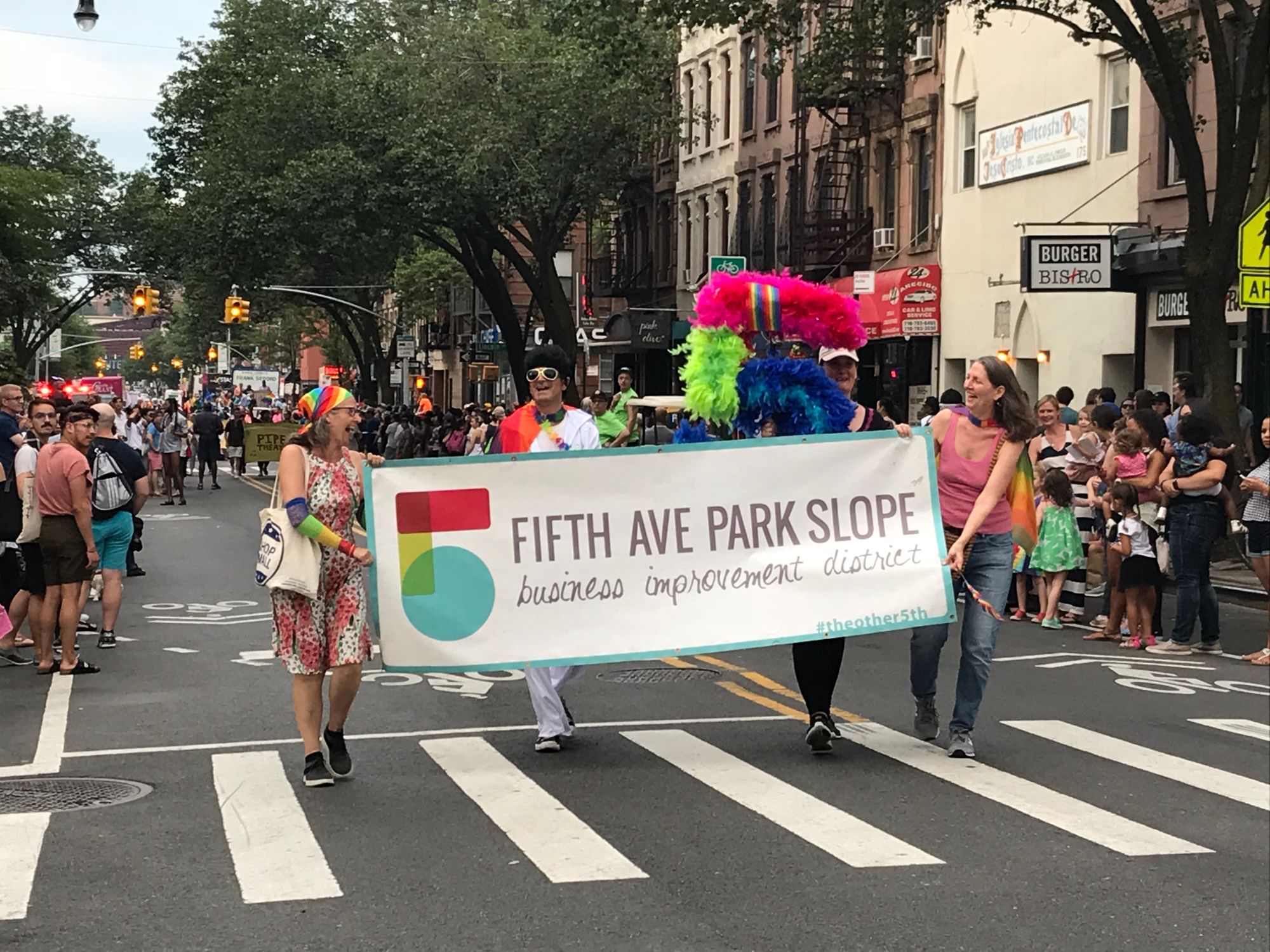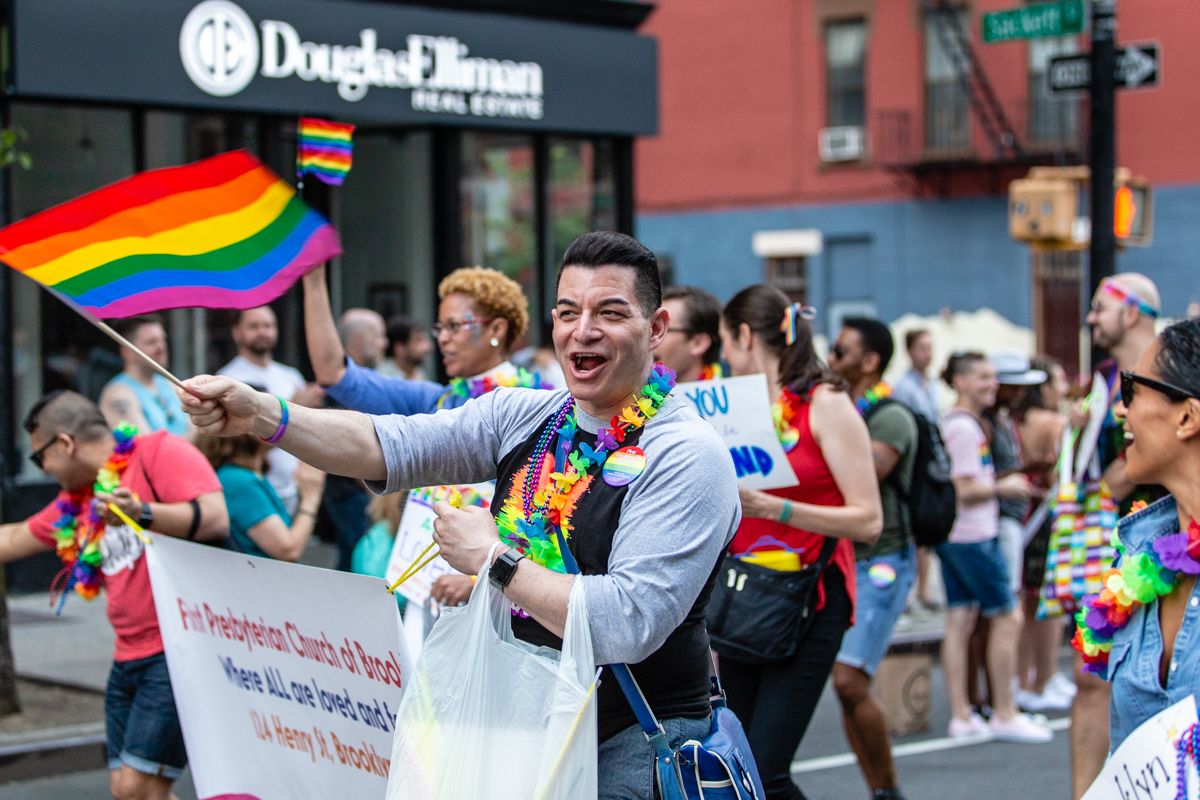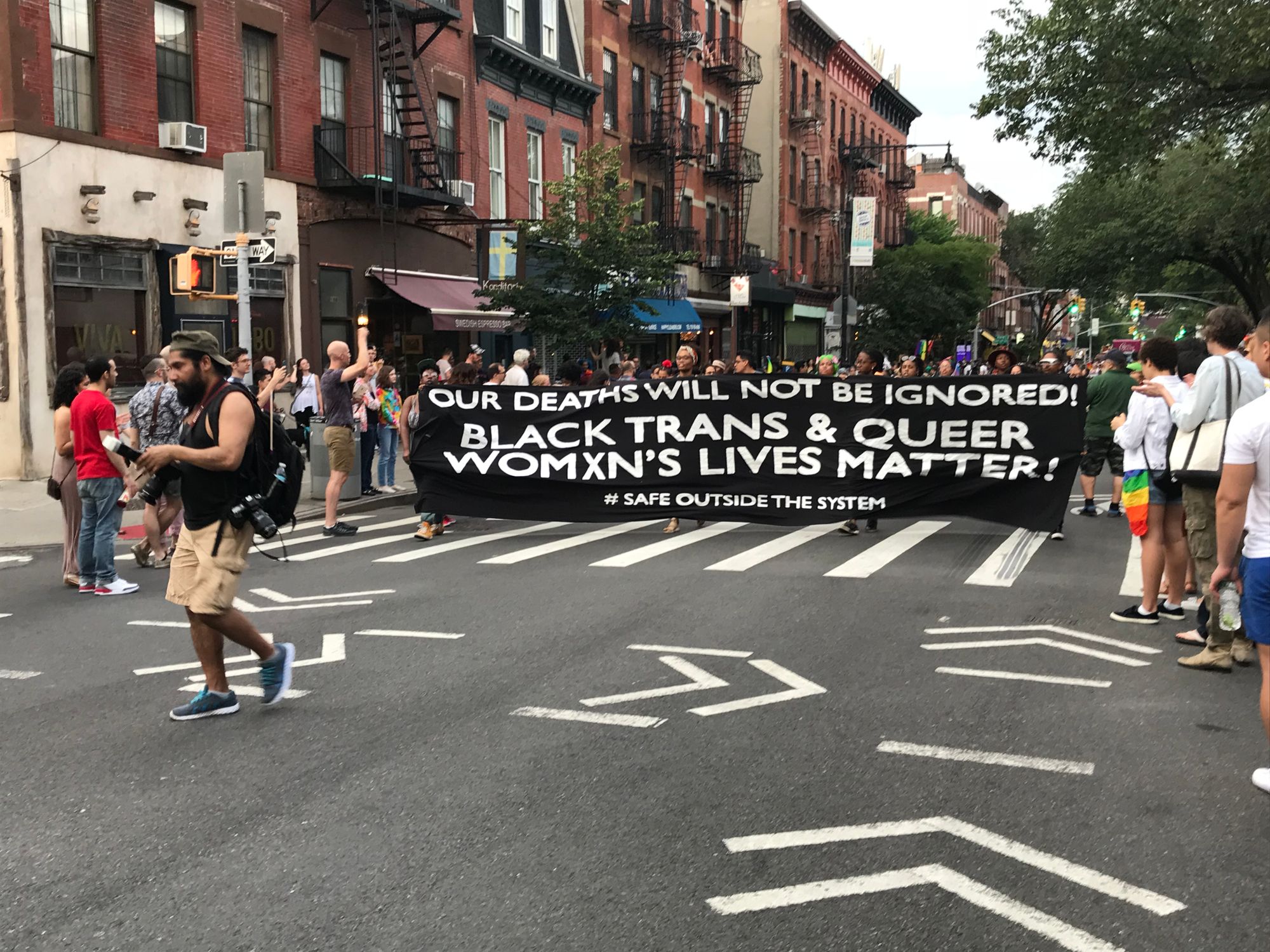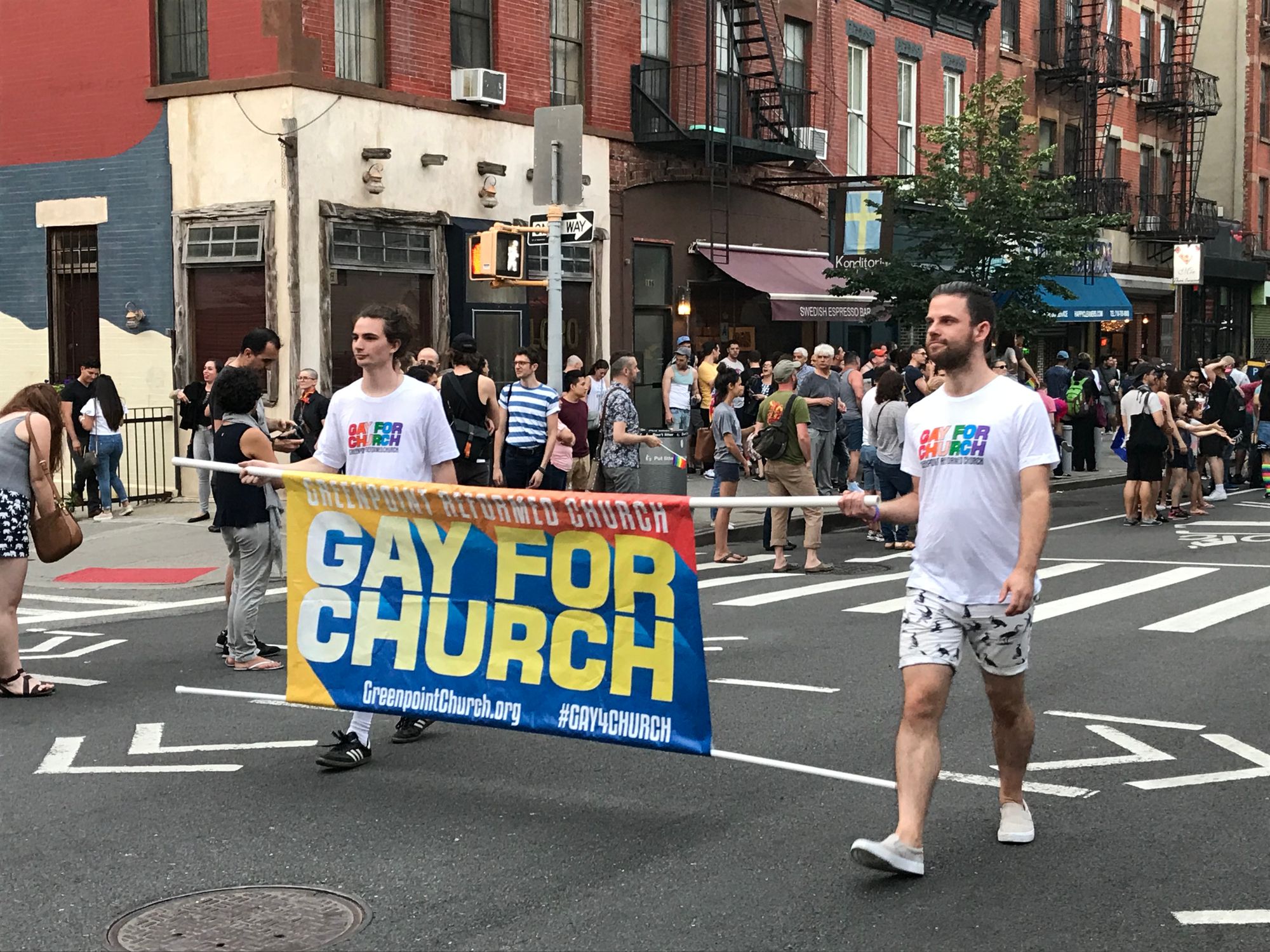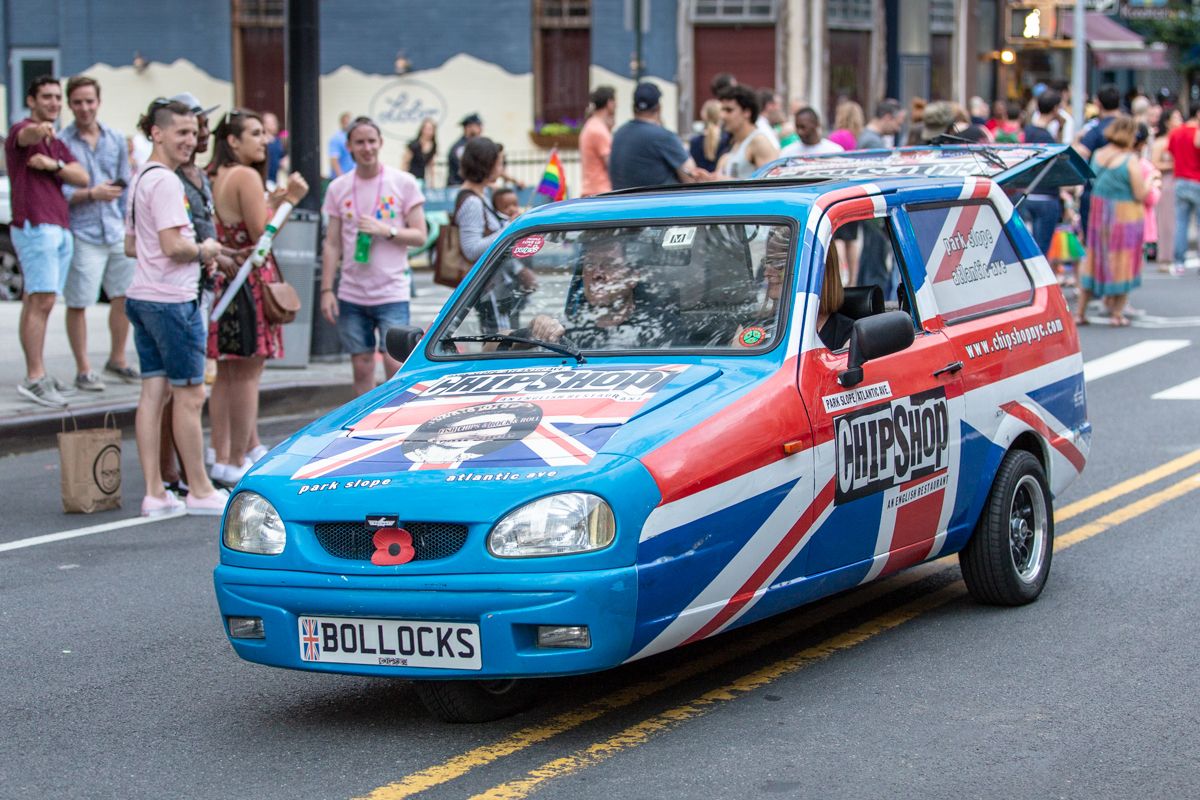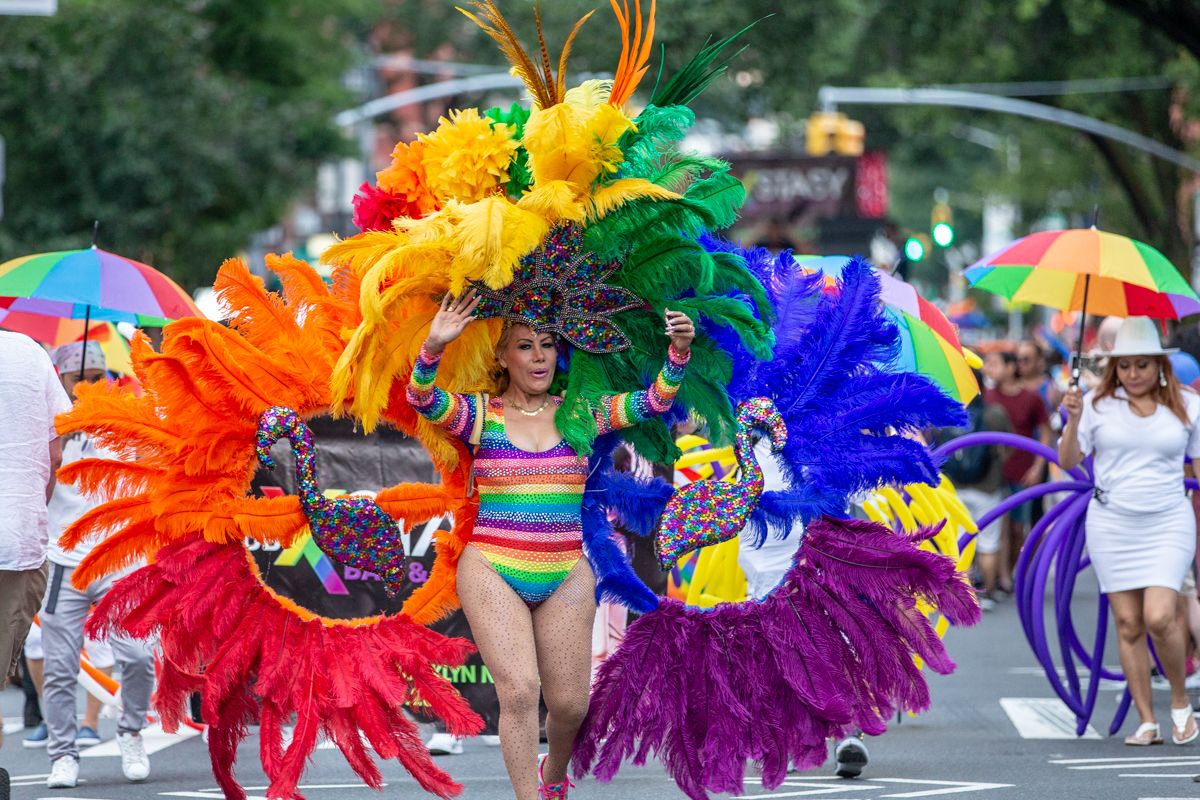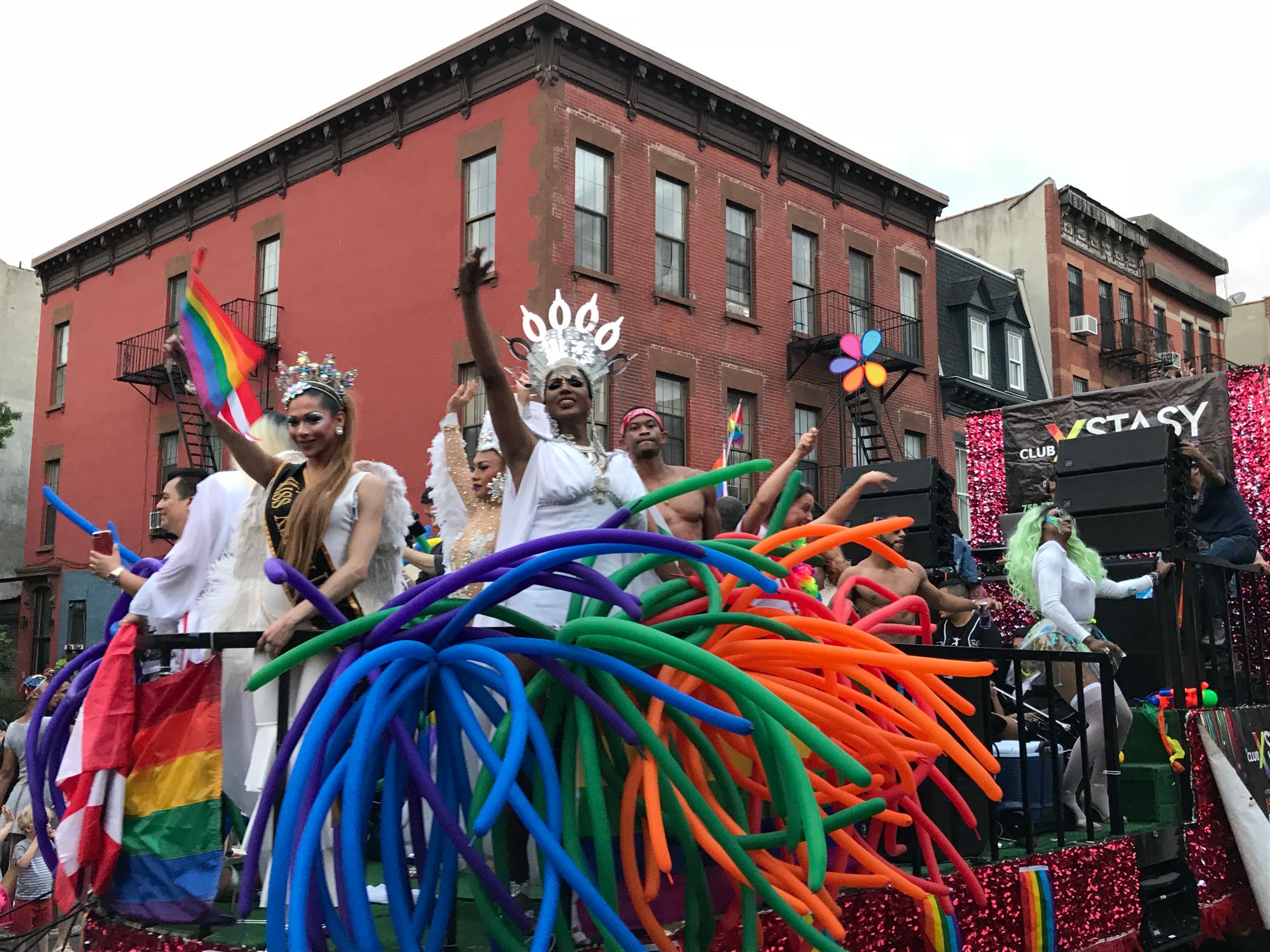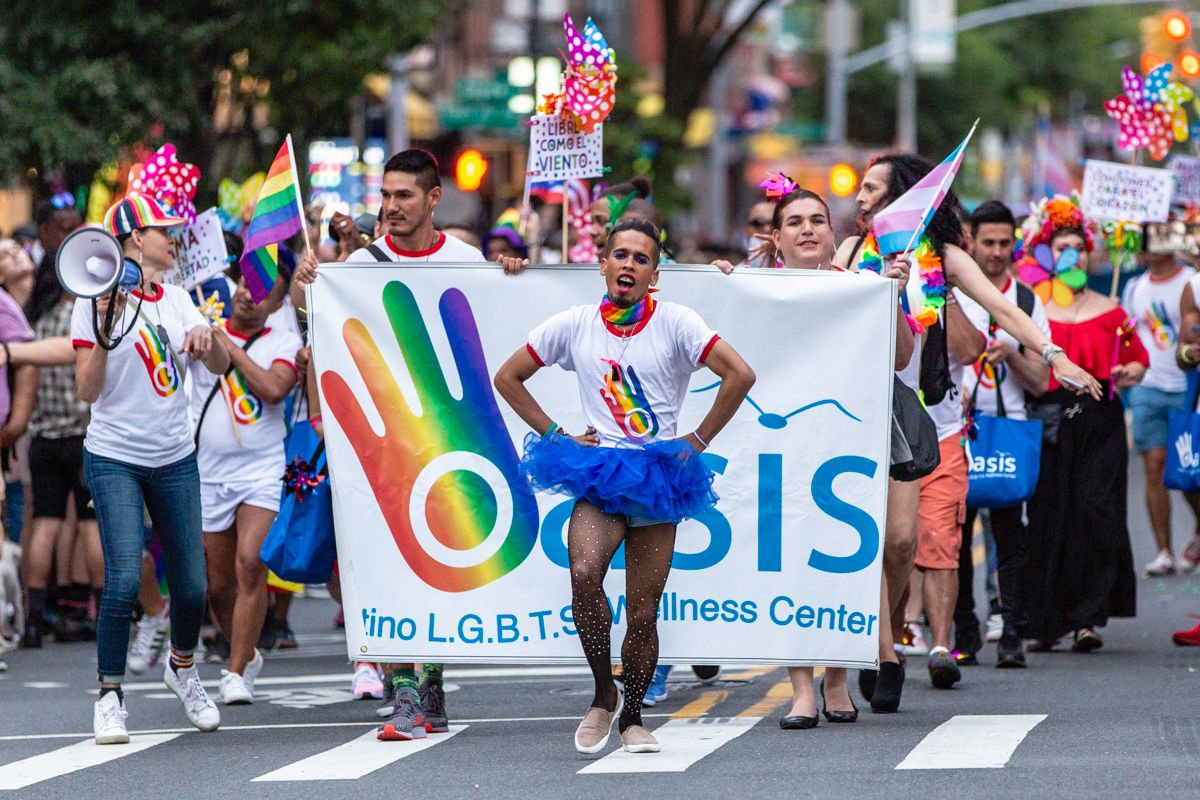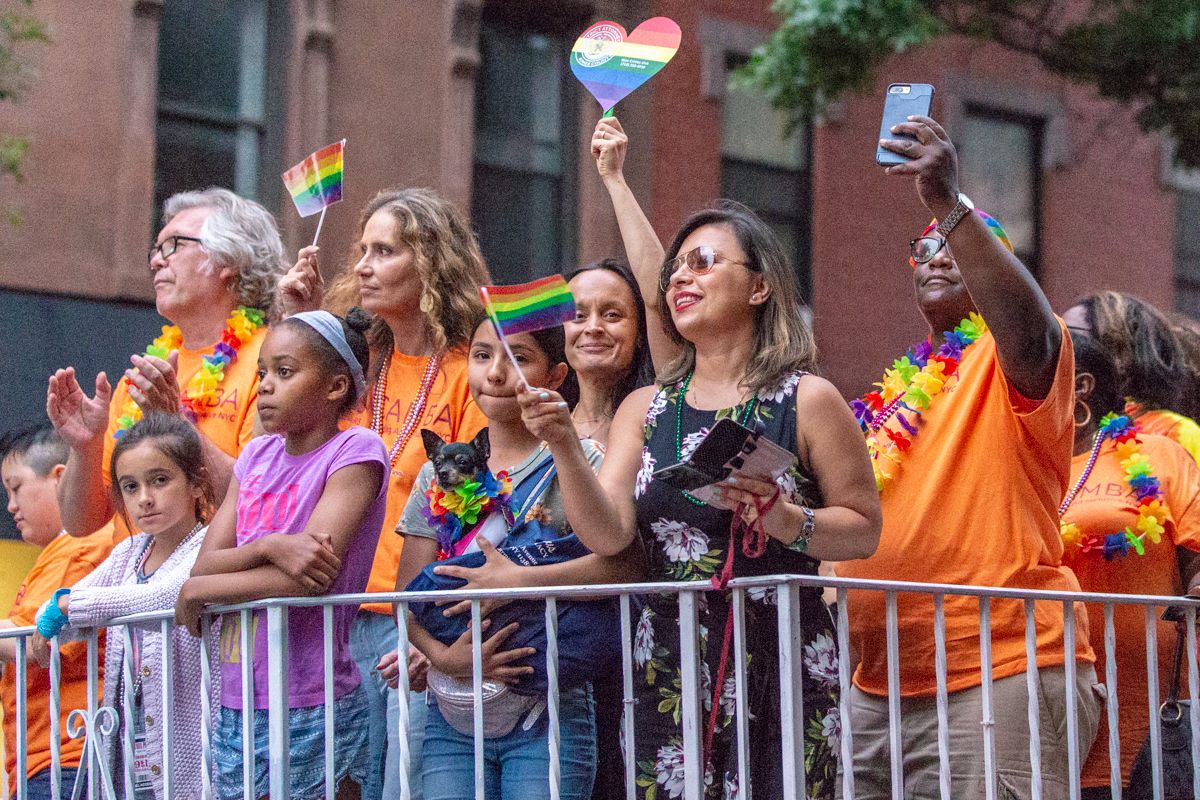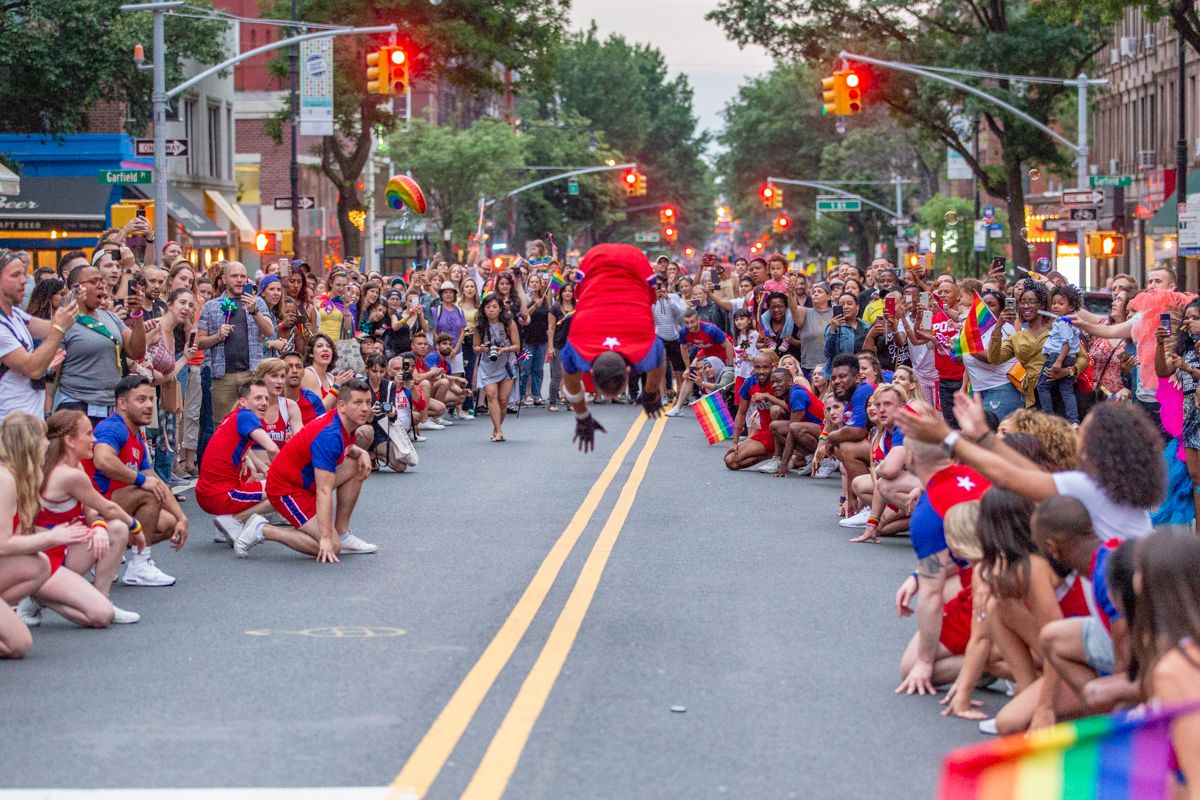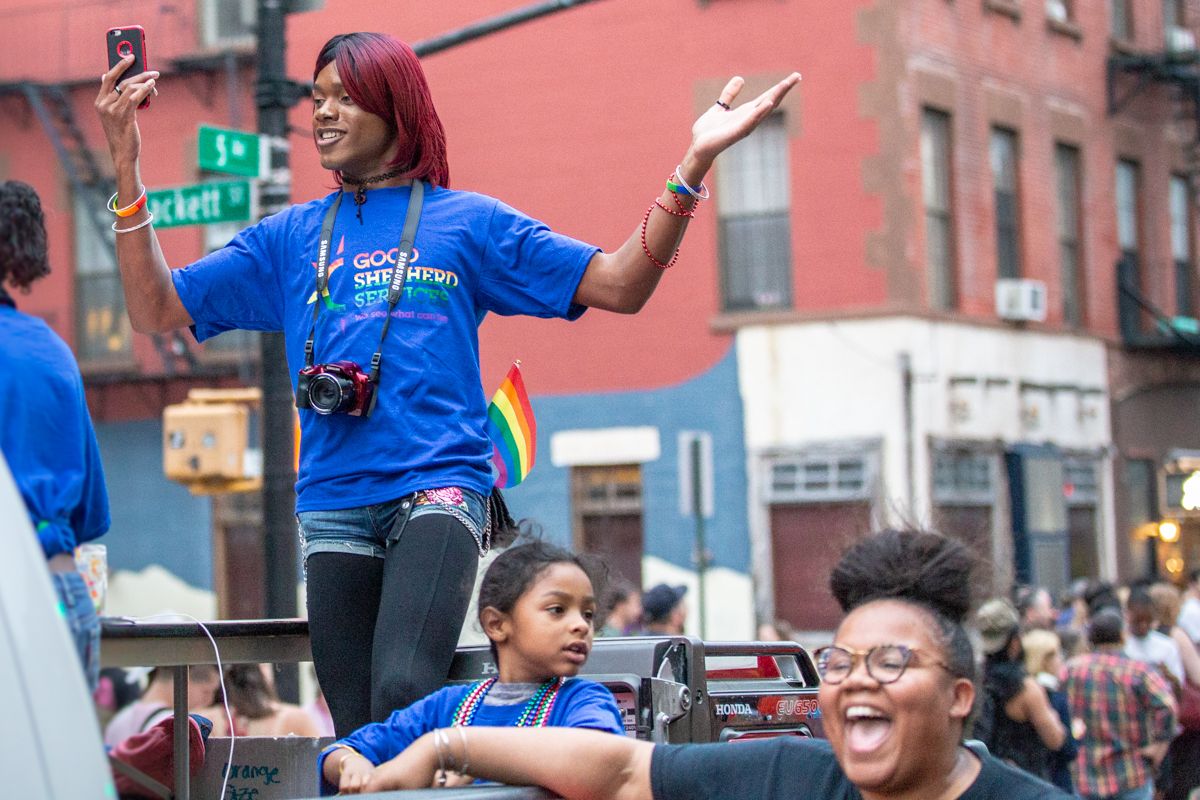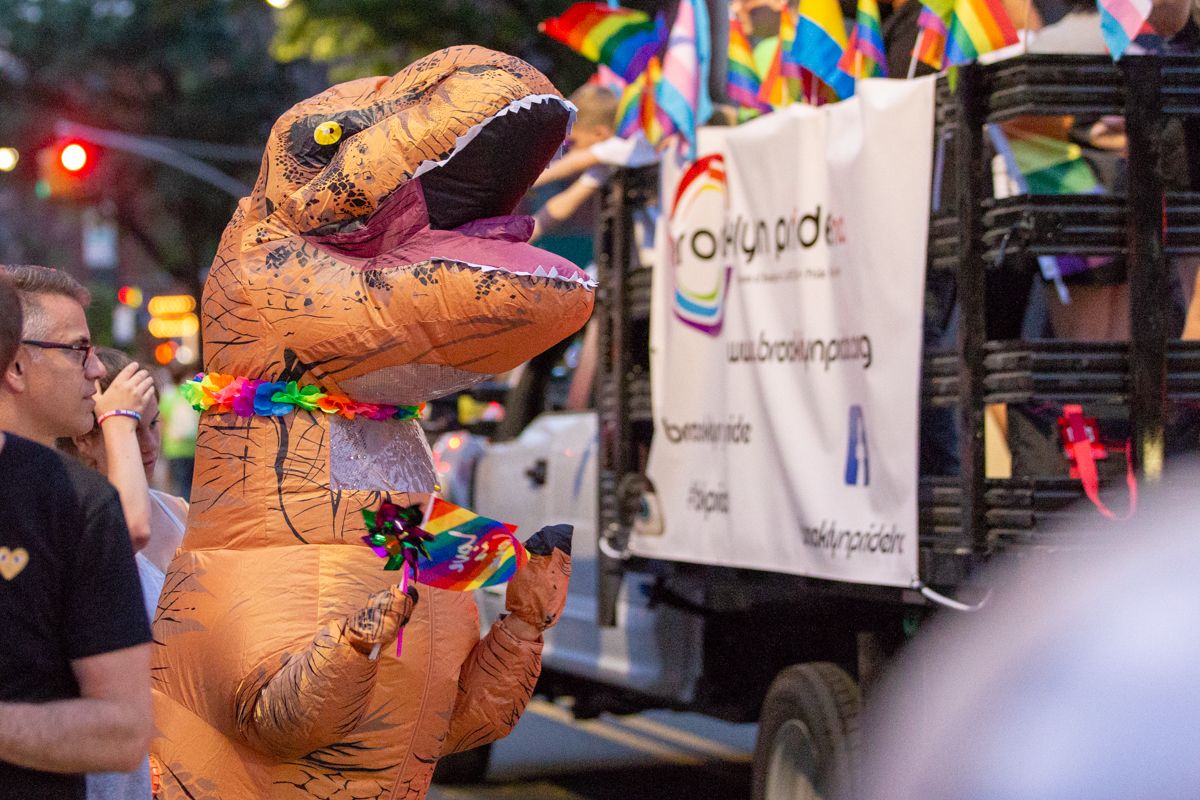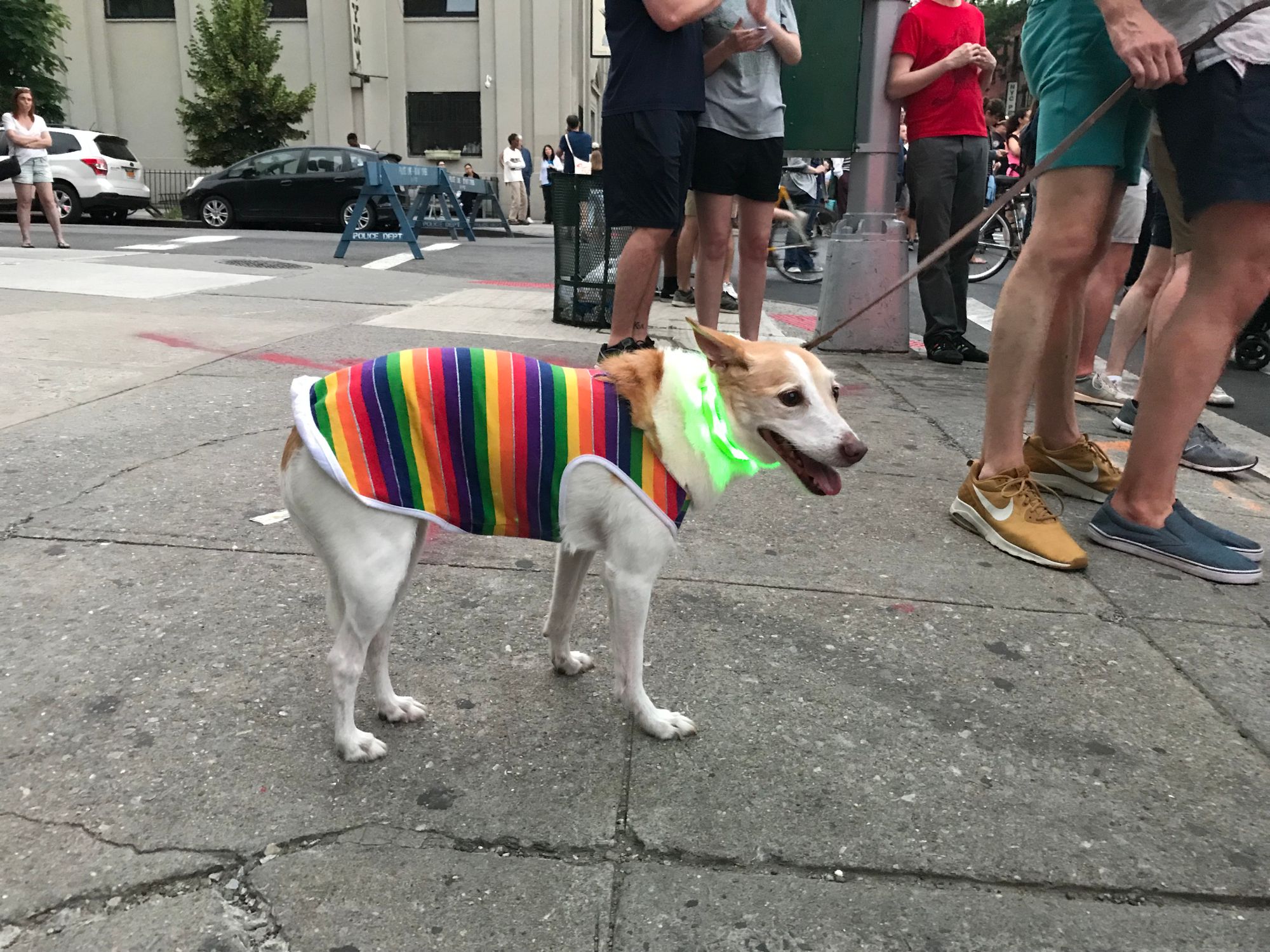 "Don't Hide Your Pride was our theme this year," said Mickey Heller, Co-Chair of Brooklyn Pride, Inc. and Parade Coordinator. "We're telling everyone that you need to stand up and let your light shine because it's in all this darkness that our light will shine brighter. We have to keep letting that light shine."
Founded in 1996, Brooklyn Pride works to bring visibility and ensure equality for the borough's multi-cultural LGBTQ community and produces the borough's annual Pride events that commemorate and celebrate the spirit of the 1969 Stonewall Riots.
"This is the biggest Pride we've had in years," Heller added. "We have over 60 organizations, more floats, more trucks. It's been incredible. Thanks to our sponsors AHF (AIDS Healthcare Foundation), Park Slope 5th Avenue BID, Gay City News. What a wonderful night it's been!"
Parade-goers cheered happily for the colorful floats, glam drag queens, gravity-defying cheerleaders, pounding drum bands, and local elected officials including Brooklyn Borough President Eric Adams, Brooklyn DA Eric Gonzalez, Public Advocate Letitia James, NYC Comptroller Scott Stringer, Congress Member Nydia Velázquez, Assembly Members Jo Anne Simon and Robert Carroll, Council Members Corey Johnson and Brad Lander, and more, who marched and showed their pride and support for Brooklyn's LGBTQ community.
The Grand Marshals of this year's parade were the Queens of Drag Queen Story Hour, The Howard-Jennings Family (Juliet Howard, Norma Jean Jennings and their two sons), and Lyosha Gorshkov (Founder of Brighton Beach Pride and co-President of RUSA LGBT—Russian-Speaking American LGBTQ Association).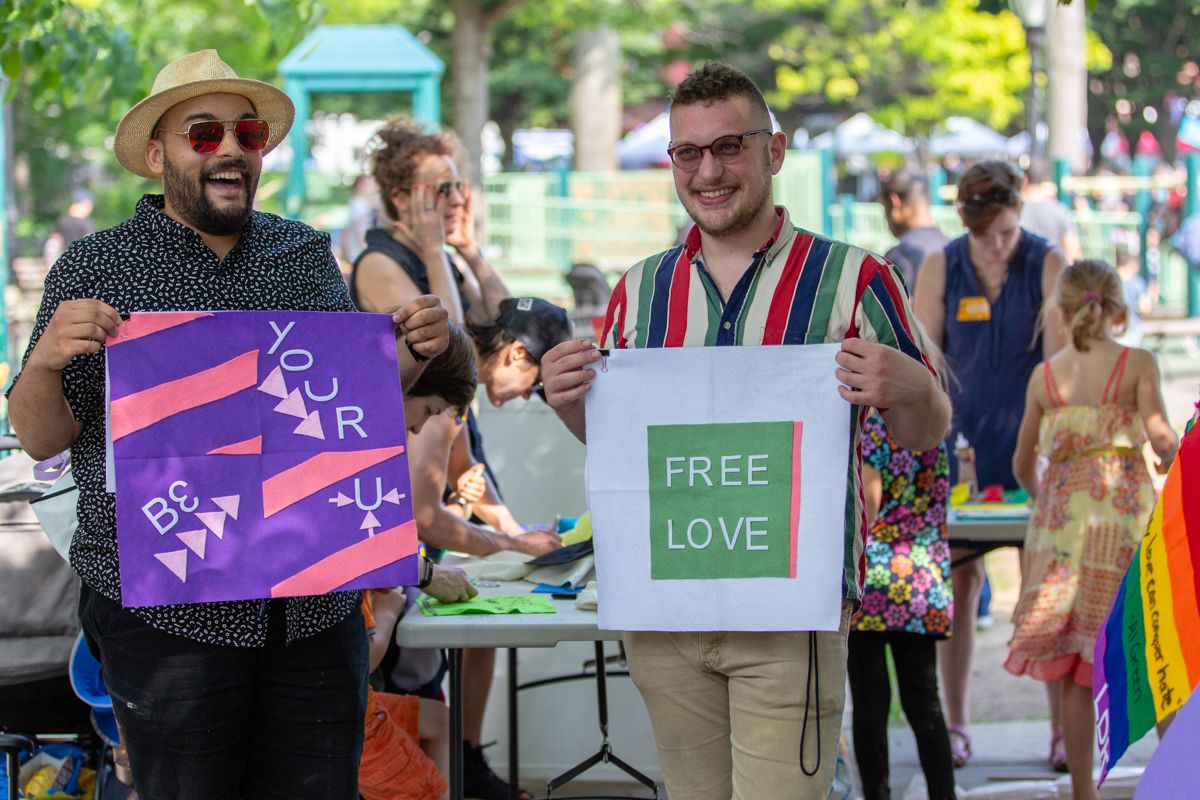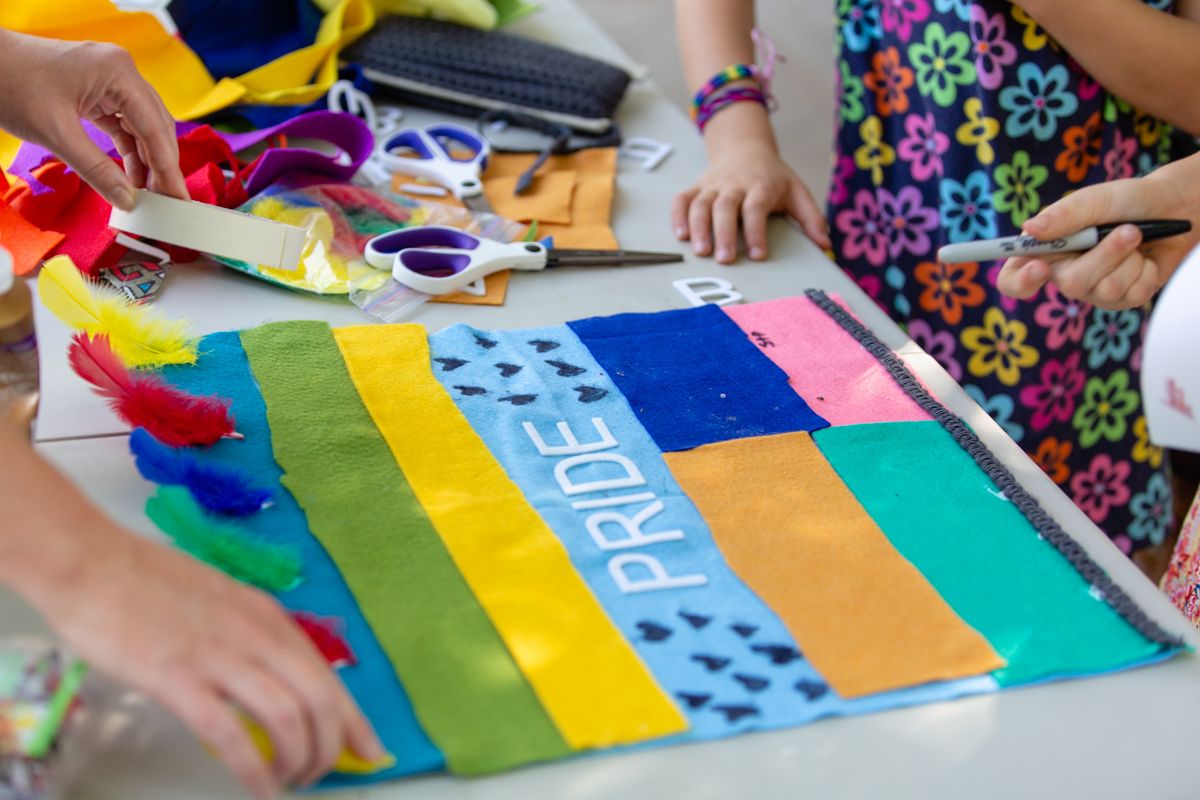 Saturday's Brooklyn Pride 2018 festivities kicked off with a 5K run at 10am in Prospect Park benefitting Brooklyn Pride, Inc., followed by an afternoon Multi-Cultural Festival on 5th Avenue from 3rd to 9th Streets and a Family Fun Zone at the Old Stone House and J.J. Byrne Park (5th Avenue between 3rd & 4th Streets).
Check out BKLYNER's photos and video of the Brooklyn Pride 2018 festivities.
[Video by Nathan Haselby]