Don't Forget to Make Your New Year's Eve Reservations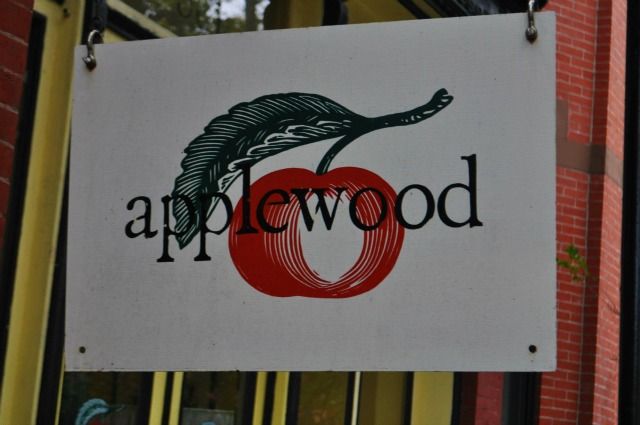 Yes, we're all over our heads in the Christmas crunch right now, but it's important to remember that New Year's Eve is also closing in fast. Why go stand like a herd of cattle in the middle of Times Square, when you can enjoy fabulous evening right here in South Slope?
Here's our list of local restaurants that are set to start 2013 with a bang:
• Applewood (501 11th Street) has early (5:30pm, 6pm, 6:30pm, or 7pm)  and late (9pm, 9:30pm, or 10pm) seatings available for those looking to indulge in locally sourced and delectable delights. Early seating consists of a 5-course menu with wine and a complimentary glass of champagne for $85 per person (plus tax and gratuity). Late seating offers a 7-course tasting menu with wine (optional supplemental courses), and a complimentary glass of champagne at midnight for $145 per person (plus tax and gratuity). For reservations, call 718-788-1810.
• In addition to their a la carte dinner menu, Soigne (486 6th Avenue) will be offering a 5-course chef's tasting menu beginning at 10:30pm. The tasting menu $65 per person or $80 per person, if paired with wines (plus tax and gratuity). For reservations, call 718-369-4814 or 718-864-0481.
• Beer Table will be holding a New Year's Eve event, but is not yet taking reservations. If you are interested in attending, and would like to be updated as to when reservations will be open, please join the restaurant's email list at the bottom of their website.
• Giovanni's Brooklyn Eats has a 3-course menu on tap for New Year's Eve for $49 per person (plus a 20% gratuity that is automatically added to all checks). Free champagne toast included with dinner. For reservations, call 718-788-8001.
• Lot 2, home to new Chef de Cuisine, Katherine Youngblood, is offering a 4-course meal for $75 per person. Lot 2 stresses that seating is limited, so be sure to call 718-499-5623 for reservations.
• Talde has two seatings for their 5-course New Year's Eve menu: one at 6:30pm for $65 (add an addition $40 if you would like wine pairings), and one at 8:30pm for $85 (add an additional $60 for wine pairings). For Reservations, call 347-916-0031.
• Thistle Hill Tavern also has two seatings for a 4-course menu: one at 5:30pm for $55 and another at 7:30pm for $65. Add an addition $35 if you would like wine pairing at either setting. Cocktails will also be available at the regular menu prices. For reservations, call 347-599-1262.
Know of any other restaurants in the neighborhood that we've missed? Be sure to let us know in the comments.