Donate to the Brooklyn Waldorf School's Spring Frolic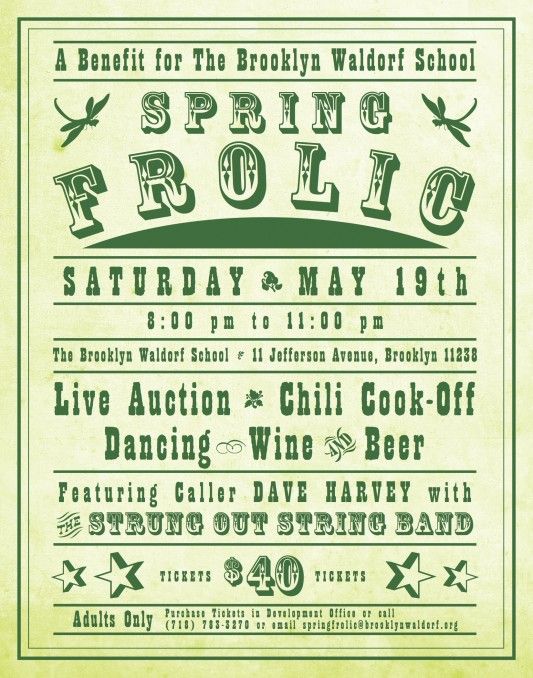 Several families in Ditmas Park, including Jennifer Wilenta, have kids at the Brooklyn Waldorf School, which is hosting its Spring Frolic fundraiser this Saturday. Additionally, Jenn notes:
We are also seeking donations of goods or services for our auction that are priced at $100 or above. It is completely tax deductible. If any artists, massage therapists, teachers, restaurants etc., want to donate, I'll happily pick up anything this week.