DOH Ruins All Our Fun And Bans Dogs At The Gate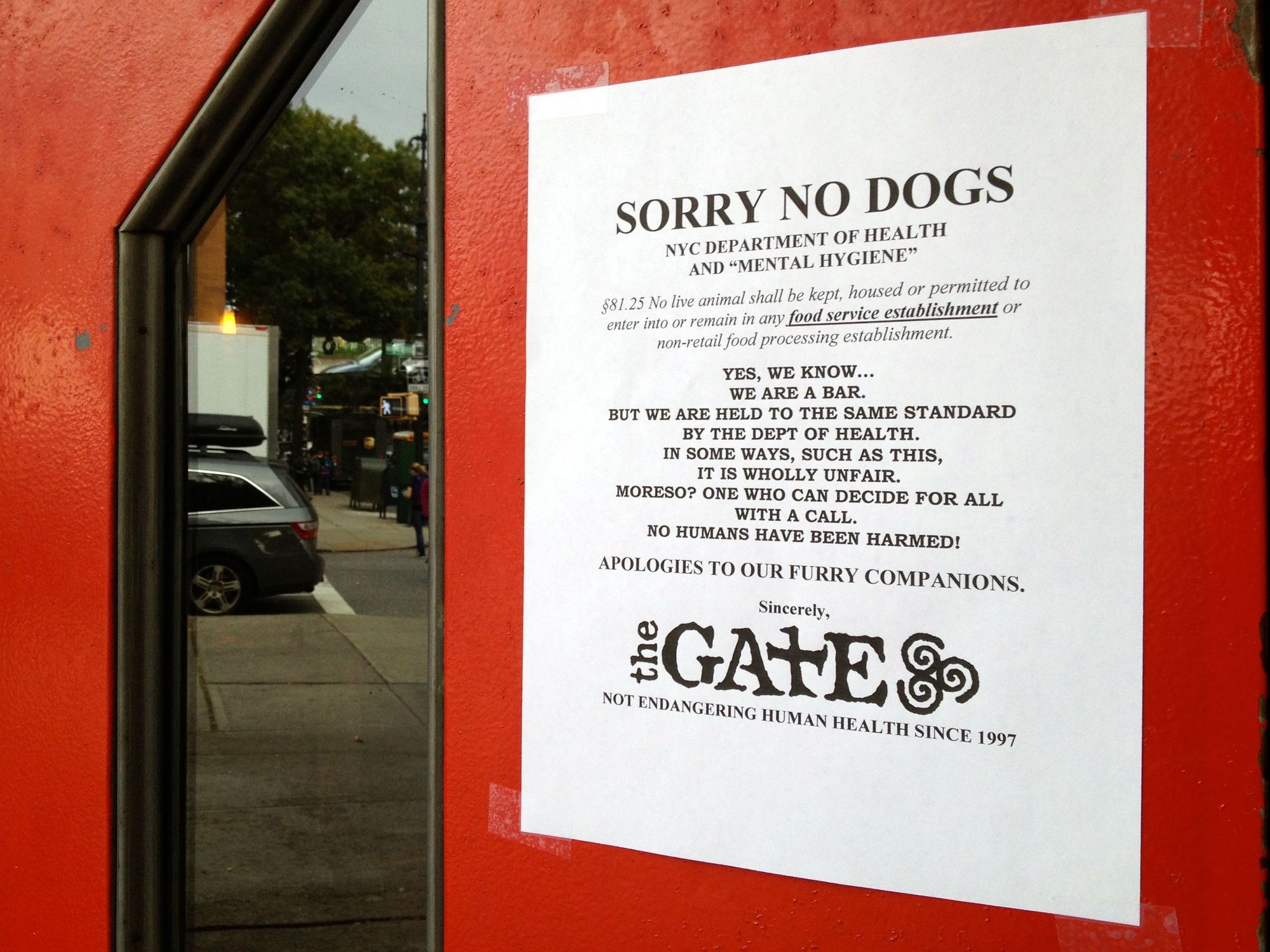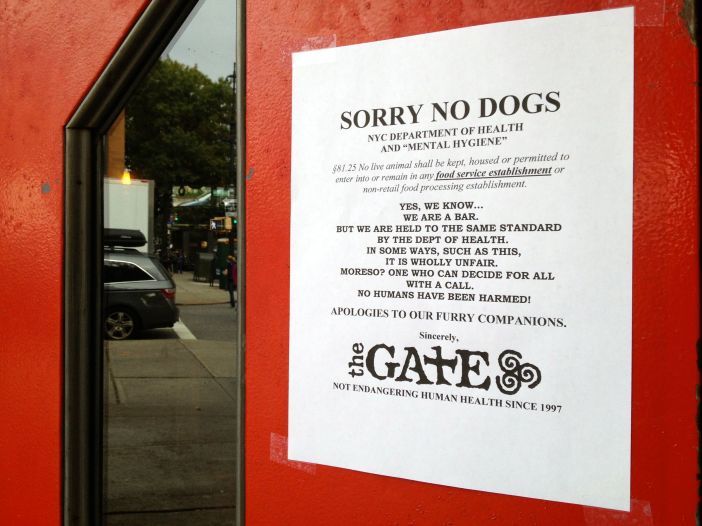 The dog days of summer are indeed behind us, as we share some very disappointing news: The Gate, one of our go-to spots for grabbing a drink and petting some dogs, can no longer allow patrons to come in with Fido.
A sign posted to the door spells it out in terms that show the bar, located on the corner of 5th Avenue and 3rd Street, finds this just as silly as we do:
SORRY NO DOGS
NYC DEPARTMENT OF HEALTH
AND "MENTAL HYGIENE'
§81.25 No live animal shall be kept, housed or permitted to enter into or remain in any
food service establishment
or non-retail food processing establishment.
YES WE KNOW…
WE ARE A BAR.
BUT WE ARE HELD TO THE SAME STANDARD
BY THE DEPT OF HEALTH.
IN SOME WAYS, SUCH AS THIS,
IT IS WHOLLY UNFAIR.
MORESO? ONE WHO CAN DECIDE FOR ALL
WITH A CALL.
NO HUMANS HAVE BEEN HARMED!
APOLOGIES TO OUR FURRY COMPANIONS.
Sincerely,
The Gate
NOT ENDANGERING HUMAN HEALTH SINCE 1997
While we completely understand and appreciate that the DOH is trying to keep things sanitary for us, it's always been a bit hard for us to swallow that "beer, wine and spirits have always been classified as food," as a DOH spokesperson told the Times in 2011, as more and more bars  in the city started to be closed off to pups. Even harder to understand is how outdoor areas — like The Gate's patio — are included in the ban.
While we sat in the bar on Friday evening, we saw several neighbors stop at the door, dogs in tow, reading the sign and turning sadly to go. Local dog owner Amy Kurtich reached out to us this morning, hoping that "spreading the word about how ridiculous the DOH is being may lead to a change in their enforcement of this law."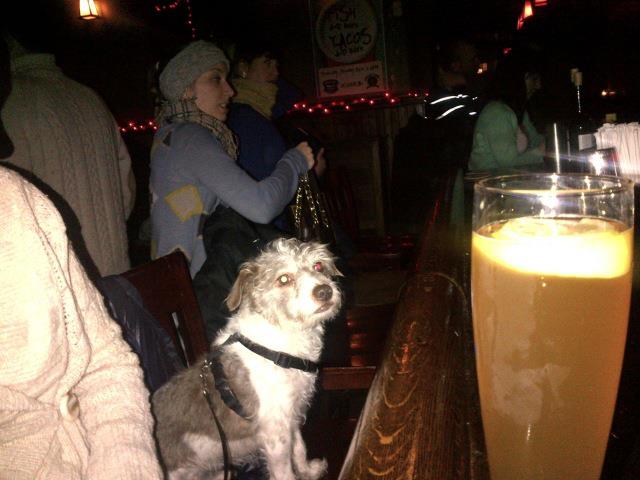 "One of my favorite parts about going to The Gate was that I could enjoy a quiet night out without the lingering guilt of knowing my dog was waiting for me at home," she says. "I think that dog-friendly bars like The Gate and Mission Dolores are essential parts of the neighborhood, and it's disappointing that they are losing part of their character because of the DOH's overreach in enforcing the Health Law."
We're a little nervous about even mentioning that other dog-friendly bar, in case the DOH decides to hit up Mission Dolores as well, but it's not exactly a secret that the 4th Avenue bar is another great spot to hang with Spot…for now.
So what do you think? Should dogs be allowed in bars that don't serve food, or is the DOH right to ban them?