Doctor's Row Designated As Bay Ridge's First Historic District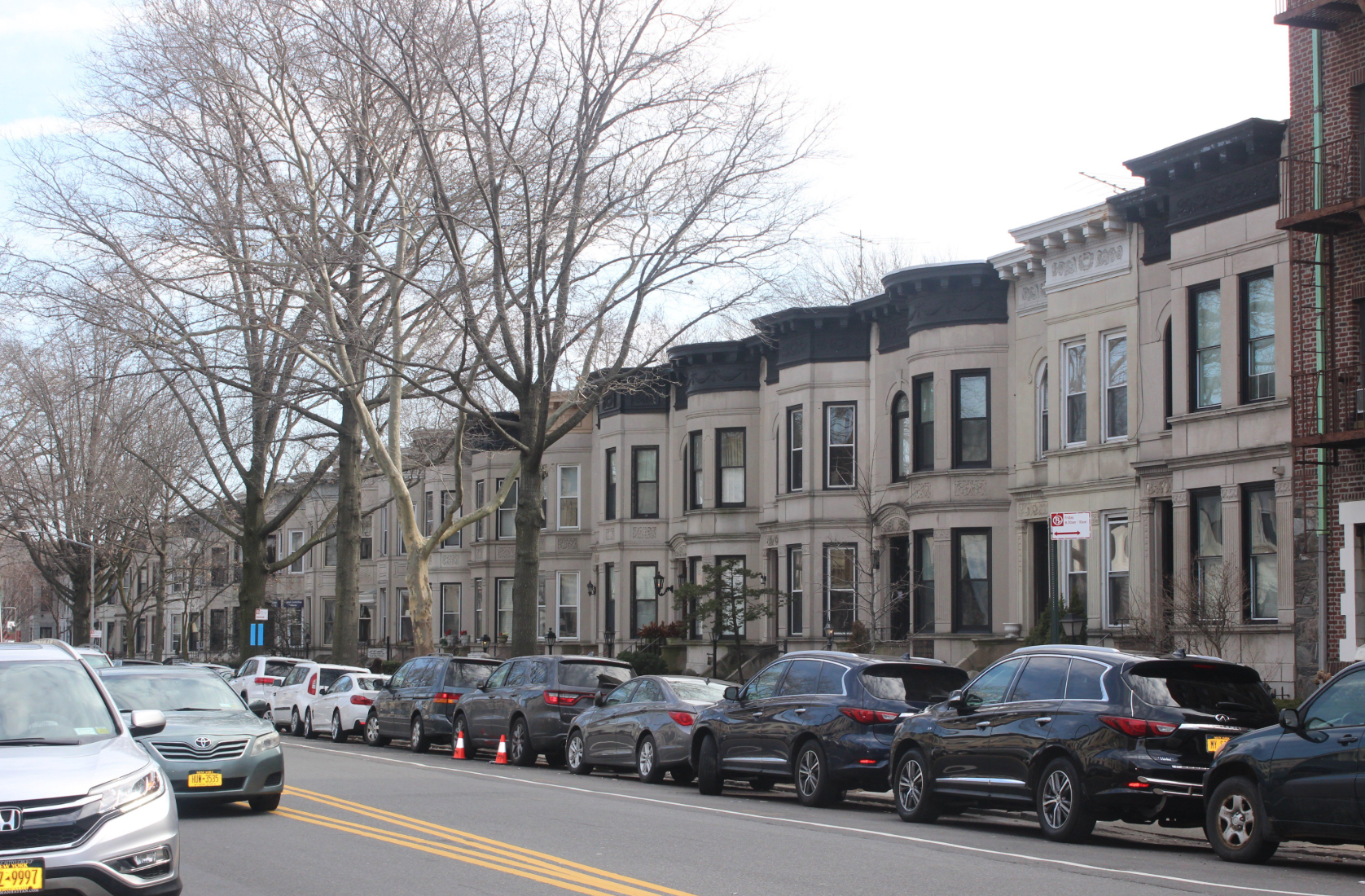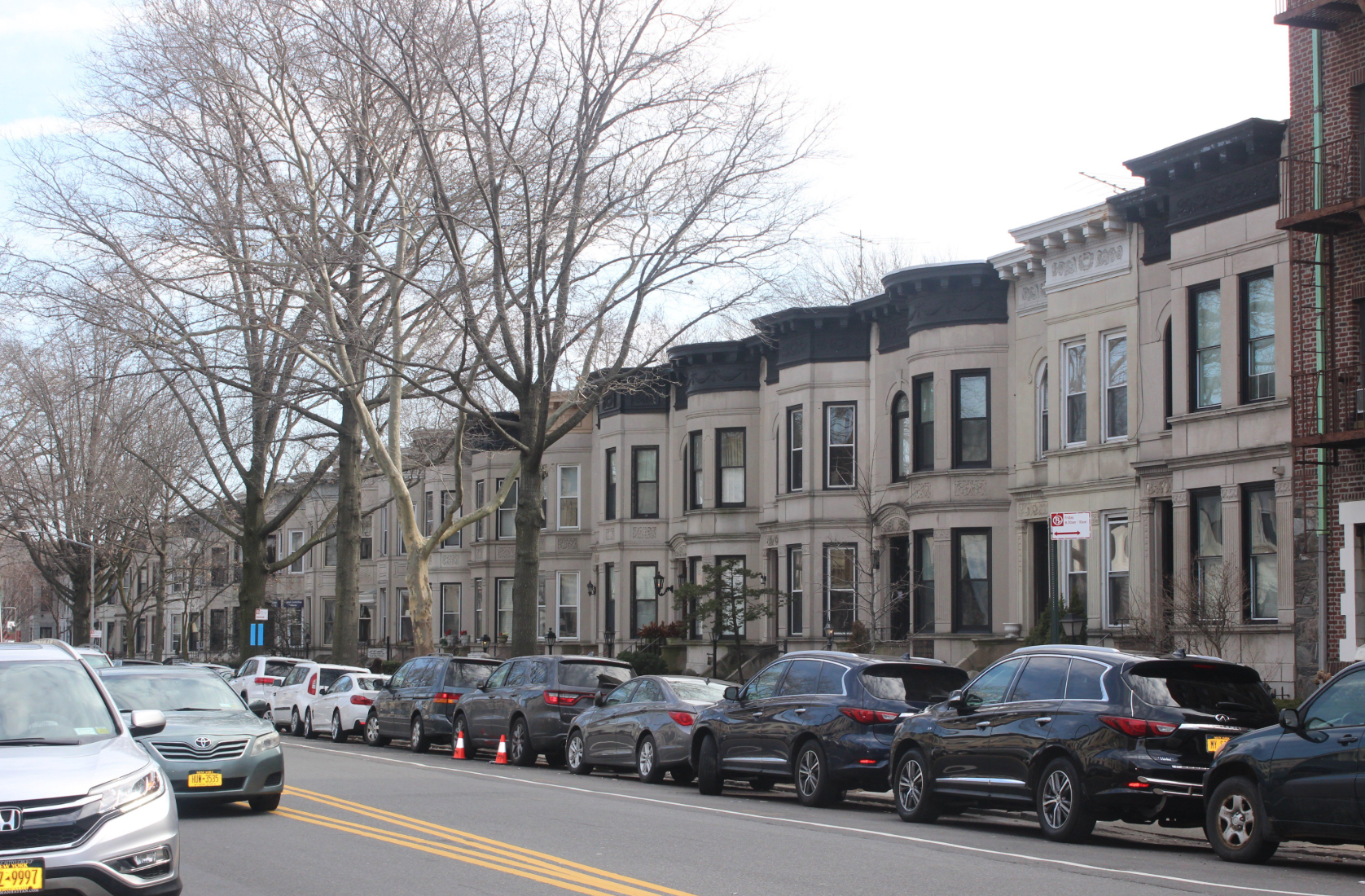 UPDATE: It's now official. While Doctors' Row became a Historic District on June 25, 2019, when the Landmarks Preservation Commission voted unanimously to grant it the designation, the City Council had to approve it to make it truly official, and that happened yesterday, October 17.  The 54 houses on Doctor's Row will have the facades of its buildings protected and preserved under the new designation. Original post published on 06/27/19.
BAY RIDGE – The row of 54 houses on Bay Ridge Parkway, commonly knows as Doctor's Row, was just designated as Bay Ridge's first historic district.
The new historic district is located between Fourth and Fifth Avenues and features a row of Renaissance Revival style houses dating back to 1906 through 1913, that have remained mostly unchanged over the last century.
The name Doctor's Row dates back to the mid-20th century when a flock of doctors moved to the block and practiced medicine in their basements. According to the NYC Landmarks Preservation Commission (LPC), "Today, it continues to be a hub for people in the medical profession maintaining a long tradition of doctors and doctors' offices occupying this block as a Doctors' Row."
After years of neighbors advocating for the designation, the LPC voted and approved the designation of Doctor's Row as Bay Ridge's first historic district Tuesday morning.
"From day one, I have fully supported the effort to have Doctor's Row landmarked," Council Member Justin Brannan said. "Doctor's Row has long been an important piece of how people in Bay Ridge have come to know, love, and identify with their neighborhood. I am so proud to join residents and local activists in celebration of this community victory."
"It is an honor to be in office at this time, not only to help facilitate but to simply witness Bay Ridge's very first historic district come to be," he continued.
District Manager of Community Board 10 Josephine Beckman attended the vote this morning and told Bklyner there was so much excitement in the room.
"My hat goes off to this group of residents. They reached out to LPC, rolled up their sleeves, attended meetings, filled applications, came to community board meetings, and met with elected officials," Beckman said. "For this to be distinguished as a Historic District is quite an accomplishment and obviously well-deserved."
Beckman recalled the time when she was an adolescent and traveled to Doctor's Row once a year for appointments. She always thought it was a beautiful row of houses and is excited to see the new sign put up labeling it as such.
"This historic district has a strong sense of place that merits its designation as Bay Ridge's first historic district," LPC Chair Sarah Carroll said. "The historic district stands out in the neighborhood because of the high architectural quality of the limestone-fronted buildings in combination with the parkway's boulevard feeling, and for its significant association with the historical development of the area, notably as a "doctor's row".
Simeon Bankoff, the executive director of the Historic Districts Council echoes the sentiments. According to Bankoff, it's about time Bay Ridge got itself a historic district.
"The Historic Districts Council was pleased to work closely with community advocates, Brannan, and the Landmarks Commission to protect this very special block," Bankoff said. "Southern Brooklyn has long been an unrecognized area of New York for landmark designation and we look forward to preserving more of its amazing neighborhoods."