DOB On Mosque: Additional Reviews "Not Uncommon"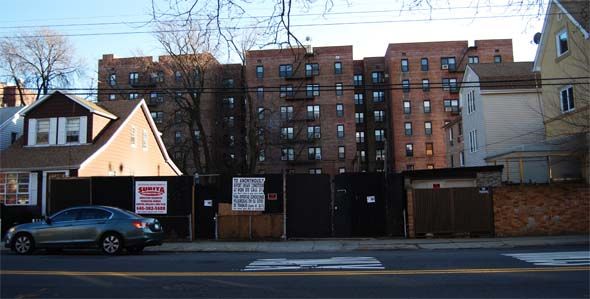 A spokesperson for the Department of Buildings has told Sheepshead Bites that additional reviews of buildings are "not uncommon," and that the issues that spurred the latest review of the proposed mosque's plans are "easily rectified."
The main issue behind the third review of 2812 Voorhies Avenue, just days after it was approved twice by plan examiners, is that the DOB is asking the mosque's organizers to clarify the occupancy of the first floor to determine if a Place of Assembly permit is required.
The spokesperson confirmed that a meeting between the organizers and the department commissioner is scheduled for this week, and that the speed with which final approval can be made depends on the applicant. It could be days, but it's possible some changes to the plans may be required, delaying the project even more.
Permits can be issued as soon as the plans are finalized and approved by the DOB.
UPDATE [2:49 p.m.]: The Department of Buildings just informed Sheepshead Bites that they met with the building's architect this morning to discuss the issue. They will meet again on Friday to allow the group to submit new plans, which can be approved immediately if it meets the DOB's concerns. The spokesman added that in 2009, more than 1,000 applications in Brooklyn alone were subject to similar audits.