Ditmas Park's Nepali Neighbors Focus On Helping Their Home Country Devastated By The Earthquake & What You Can Do To Aid Them
When neighbor Saroja Sherpa was growing up in the middle of Kathmandu, Nepal decades ago, she couldn't think of anywhere else she wanted to be: it was breathtakingly beautiful, the city framed by snow-topped mountains, its streets steeped in history and lined with temples built hundreds of years ago; it felt peaceful, even in the throngs of the country's most major metropolitan area, with religious chanting being the soundtrack to residents' lives; and her whole family — including her parents and nine siblings — lived there.
She did, eventually, leave, trading her home country's dramatic mountains and rivers for Ditmas Park, where she and her husband, who's from a village near Mount Everest, named Solukhumbu, have made a life with their two sons. Saroja, who works as a nanny and just graduated from college last week with a business degree, has loved New York, but she never forgot Kathmandu, returning almost every year to a place forever synonymous with home.
Now, that home has been devastated by the earthquake that struck the country on April 25, killing more than 7,500 people and injuring thousands more — and there is nothing Saroja wants more than to return to her home country, which is reeling from one of the most powerful disasters in its history. The earthquake also triggered an avalanche on Mount Everest, killing at least 19 climbers, and caused deaths in Tibet, India and Bangladesh.
At least half a million people have been left homeless, with entire villages being completely flattened in the disaster, and the centuries-old temples that Saroja so loved seeing as a child have been reduced to rubble.
"It's a country of temples, and now they're gone," she said when she recently met with us at Qathra Cafe. "They're gone, and people are buried underneath them.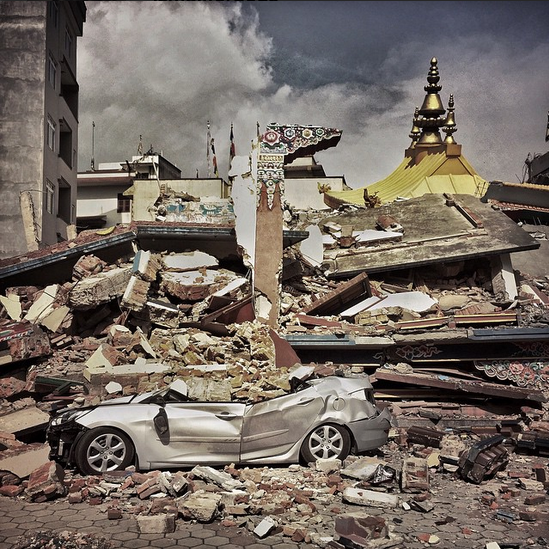 "I am just feeling numb," Saroja, who fortunately did not have any family members lose their lives or homes in the earthquake, continued. "I just want to do something about it. I want to go there. We all want to go there."
By "we," Saroja means the Nepali community in New York City — thousands of people who mostly came to the city in, and after, the 1990s — when political tensions erupted into a decade-long civil war that resulted in more than 15,000 people being killed. Fleeing the violence, Nepalis settled throughout the city, with many laying down roots in our neighborhood, as well as places like Jackson Heights, Queens.
Just in the apartment building located at the corner of Westminster and Cortelyou Roads alone, there are numerous Nepali families.
"You get in, and it smells like Nepal ," Saroja said of 365 Westminster Road. "That building is very famous in Nepal; everyone knows about it."
There, in that Westminster building known to people thousands of miles away who've never set foot in Ditmas Park, close-knit neighbors have been spending even more time than usual together, helping each other make it through their days that are filled with photos and videos of the devastation.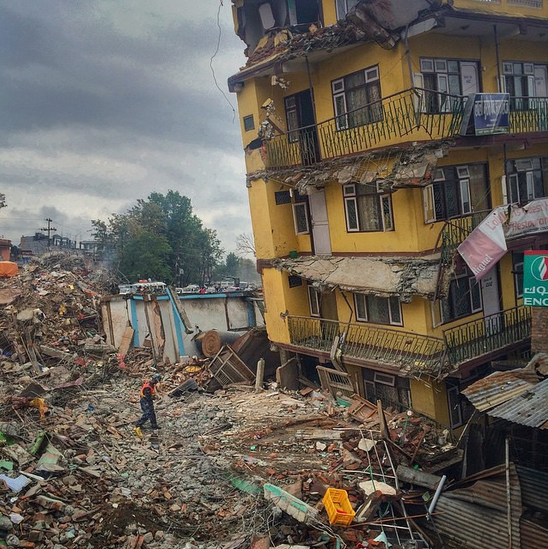 "People are going door-to-door for donations in Brooklyn; we're collecting medical supplies — people are doing so much," said neighbor Singi Gurung, who grew up in a rural part of the country called Mustang, as well as Kathmandu, and moved to Ditmas Park in 2004 for college. Singi, too, fortunately does not have family members who were killed on injured in the earthquake, though houses were damaged in his village, located a couple hundred miles from Kathmandu.
Like people worldwide, those in our neighborhood's Nepali community, none of whom, thankfully, lost any family in the earthquake, are doing everything they can to help their home country, whether that is actually going there, as Saroja aims to do, or help fundraise, which Singi and Dawa Sherpa, a 22-year-old neighbor who emigrated from Nepal to Ditmas Park as a young child and also met with us at Qathra, are doing.
"No matter where you go, your mother land is in your heart," Singi said.
Singi, who is studying accounting at Baruch College, said he is helping to collect clothes for victims — they've already gathered more than 1,000 pounds of clothing that they're shipping via the nonprofit HEARTbeats.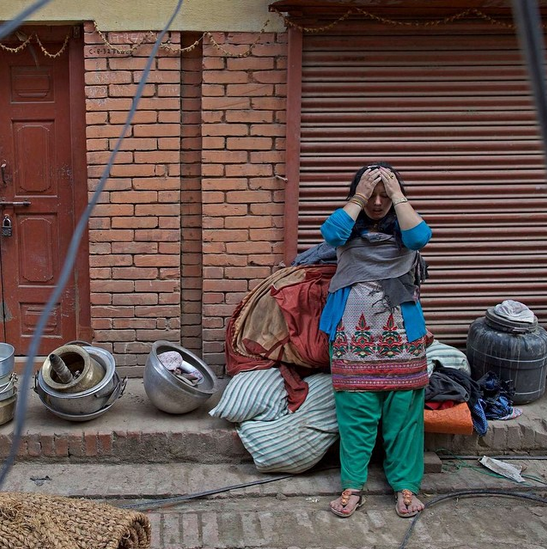 But, more than clothing, Singi, Saroja and Dawa said  money, medical supplies, and food and shelter are the most important items needed in the relief effort — a massive undertaking made difficult for a myriad reasons, including poor access to road transportation and a bureaucracy that has caused a major delay in distributing supplies.
"The government has a bad reputation already, before the earthquake," Saroja said.
"Nepal is one of the least transparent governments," added Dawa, who moved to the U.S. when he was six, attended P.S. 139 and still resides with his family in Ditmas Park.
Such a distrust of the government translates to neighbors urging others to keep their money out of the government's hands.
"No one ever says, 'donate to the government,'"  Singi said.
[For information about donating to help those in Nepal, please see the end of this article.]
With the hope of finding survivors fading, Nepalis will have to move past the disaster's immediate aftermath and begin the long process of rebuilding their country — and keeping survivors safe, our neighbors said.
"Now, we have to think about saving people's lives, but what's going to happen is it's getting warmer — there are dead bodies everywhere; there will be a lot of disease," Saroja said. "There's no running water, no sanitation."
"We need people to remember Nepal, not just now but in the long run," Singi added.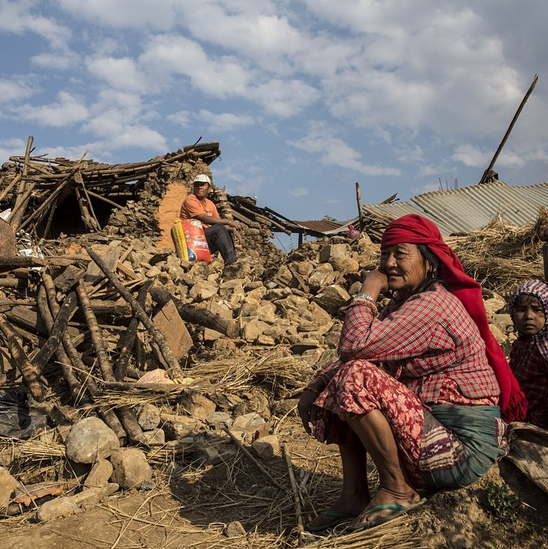 As for what that future could bring, our neighbors said they are hoping for a major reconstruction effort that will bring levels of infrastructure never before seen to much of the country outside Kathmandu — as well as change to the government, including the creation of a constitution for the country.
"This is the time to bring change to our country," Singi said. "Now is the time — people are unified. On Facebook, on social media, everyone is saying they love Nepal. They're coming together, no matter their caste, no matter their income; they all love Nepal.
"There is a chance to do city planning — everything in centralized in Kathmandu; that's why everyone wants to move there — it's our Manhattan," Singi said. "In places like Mustang, there are no schools, no electricity, no water. If you go out of Kathmandu, there's no development — no hospitals. My uncle died because he got tuberculosis. That's why I dream people will learn from this situation and develop everywhere."
"We need to save people now and save Nepal in the long run," Saroja said.
"The country will go in a good direction," she continued. "There will be change."
How you can help:
Connect with our neighbors by emailing Saroja at rednepaliflorida@yahoo.com and email Singi at yarsingi@hotmail.com.
Donate — but be sure to vet the agency you're giving money to beforehand to ensure that you're giving to effective charities that have an established presence in the country. You can find out how the group you're looking at donating to is ranked on Charity Navigator, one of the major resources for evaluating nonprofits.
Organizations that have been given positive ratings from Charity Navigator include: Global Giving, UNICEF, AmeriCares, CARE, Catholic Relief Services, Direct Relief, Save the Children, and Seva Foundation.