Ditmas History: Groceries And A Meat Market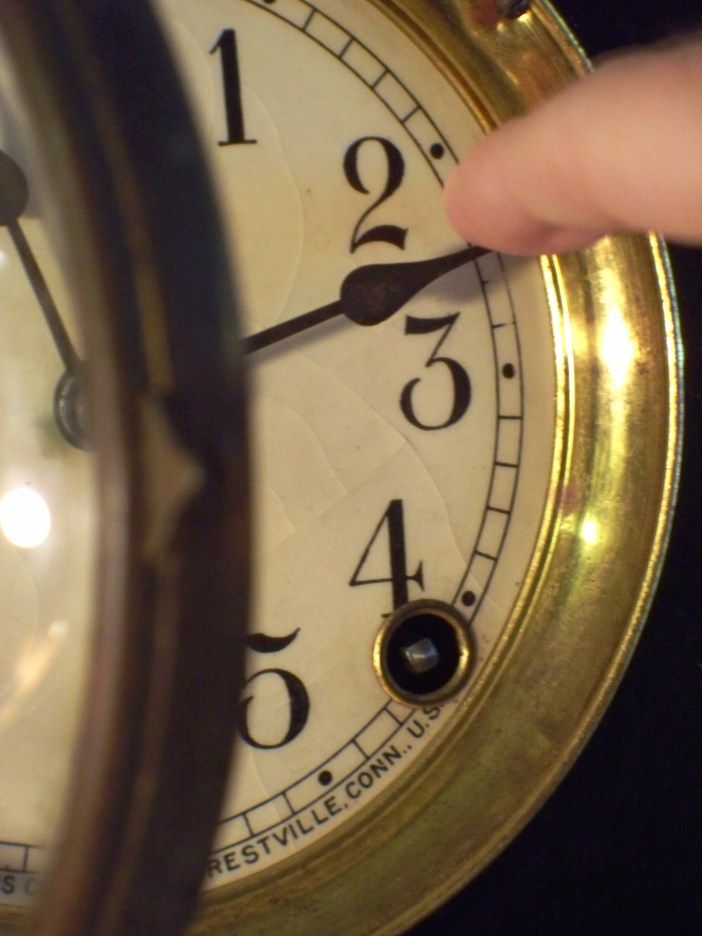 The south side of Cortelyou between Marlborough and East 16th Street used to be less about momos and mochas, as this photo from the Brooklyn Historical Society shows. The scene, shot by John D. Morrell in 1958, puts a grocery store at 1510 Cortelyou Road, and Savarese & Schiro Meat Market next door at 1506 Cortelyou.
Public records show that the building with the meat shop was owned by both Lillian and Salvatore Savarese and Louis Schiro until Schiro sold it in 1990. Before becoming the Dunkin Donuts that is open there today, it had most recently been occupied by a 99 cent store. Anyone remember the meat market, or any other businesses that have been in this location since?
The first thing that sticks out — literally — is the change to 1506 Cortelyou, where the meat market was and where Dunkin Donuts is now. The Department of Buildings notes an alteration to this address in 1967, the only year noted after the top photo was taken, but it doesn't have an details about the scope of that work.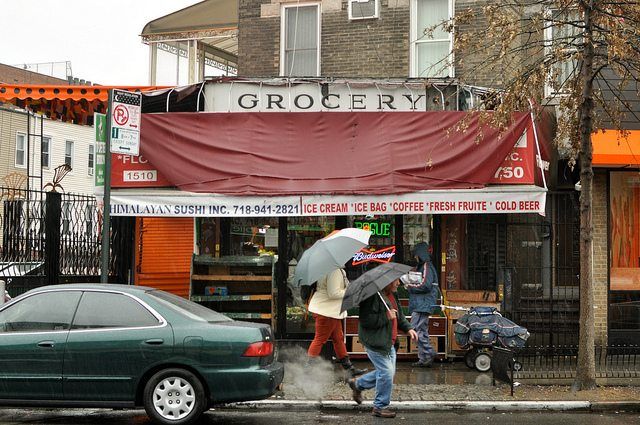 At 1510 Cortelyou, though, not much has changed. Though now called Asian Grocery, the shop still sells groceries and fancy fruits (if mangoes count), but it's connected in the back to Cafe Tibet. Following a storm last fall, the shop's awning ripped, showing that the old grocery's sign, which is now at least 55 years old, is still there. And when they put the new awning up, they didn't take down that old sign, so that bit of history is still under there.
1958 photo via Brooklyn Visual Heritage