Ditmas History: Finessing It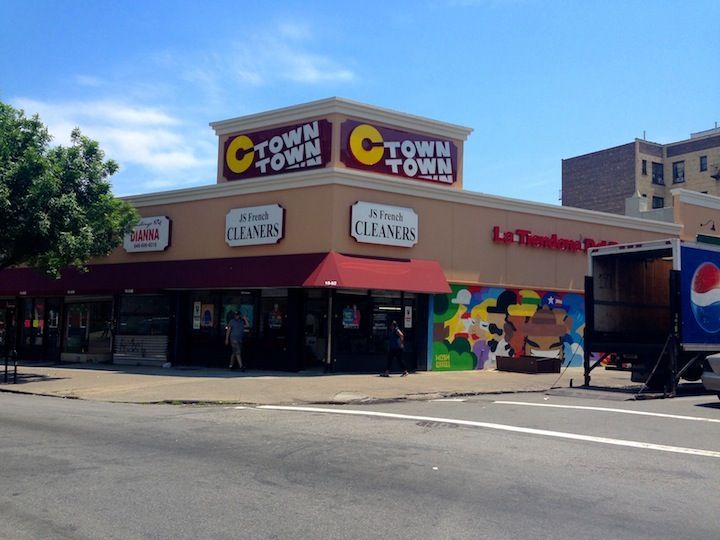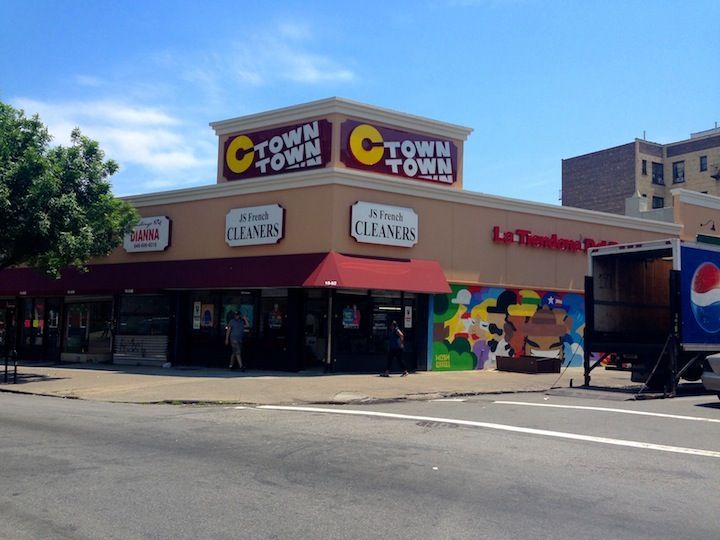 The Southeast corner of Newkirk Ave. and E 16th St. is home to J.S. French Dry Cleaners today, but what did it look like before the current mural and Readings by Dianna moved in (and out)?
This 2010 photo via BHS Shooter on Flickr shows another great mural long before the new facades were put up at C Town and the corner shops…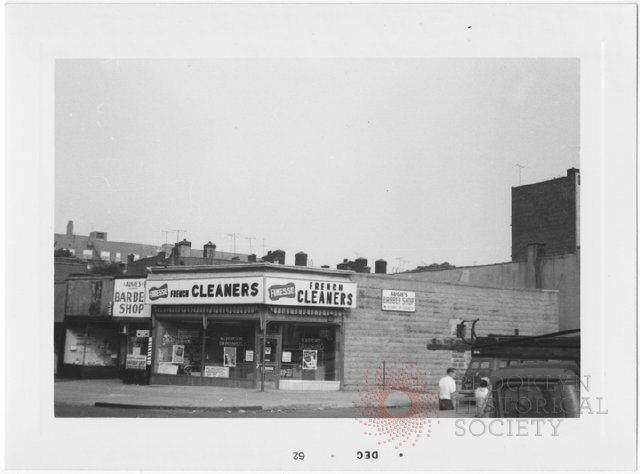 … while this 1962 photo from Brooklyn Visual Heritage shows that before it was J.R., it was Finesse French Cleaners…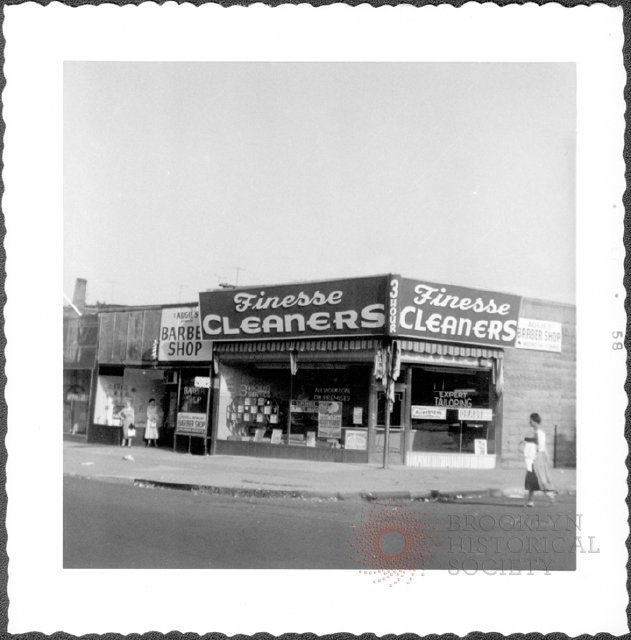 … and before that, in 1958, it lacked the je ne sais quoi of a French cleaners, but did promise expert tailoring and clothes cleaned within three hours of dropping off.
Though maybe these were just taken at slightly different angles or by people of different heights, we're curious about all the buildings that seemed to pop up behind the cleaners in the late '50s and early '60s.
What's your favorite look on the corner of Newkirk–2013, 2007, 1962, or 1958?