District 35 PB Vote: School Upgrades, Bus Pads, Or A Community Garden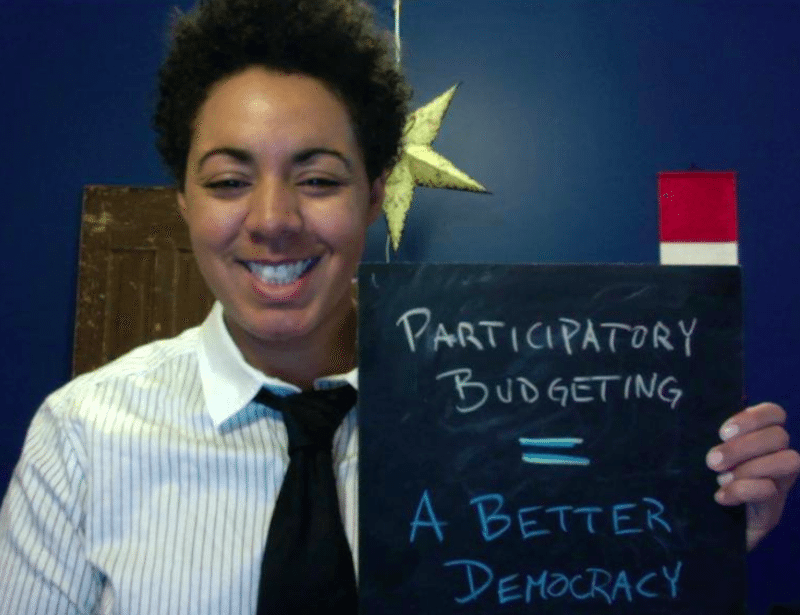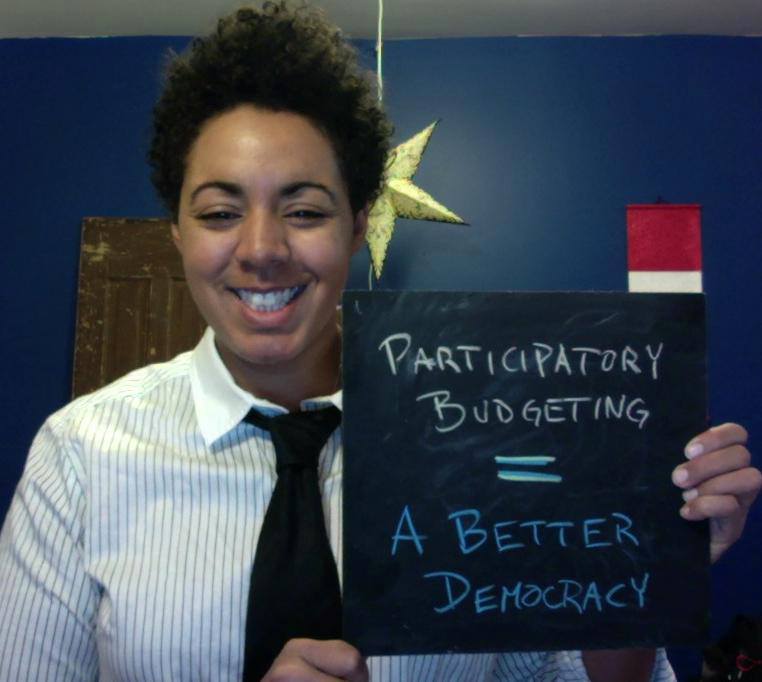 Voting for Participatory Budgeting begins this Saturday, March 25.
Below is a list of the 8 project proposals on the ballot for Council Member Laurie Cumbo's District 35 (Bed-Stuy, Clinton Hill, Crown Heights, Fort Greene, Prospect Heights).
With new online voting, it's easier than ever to participate in the project that City Council Member Brad Lander calls "about as pure as democracy comes," giving neighbors the chance to brainstorm, research, and develop projects to improve the community.
Many of the projects focus on schools, green spaces, the arts, and housing, and are led by neighbors and community leaders who can see directly what needs improving block-by-block.
Residents aged 14 and up are eligible to vote, either online or at locations throughout your district, between March 25 and April 2 (midnight to midnight).
For 2017, ten Brooklyn city council members have opted in, including Jumaane Williams (Flatbush, East Flatbush, Flatlands, and Midwood); Brad Lander (Park Slope, Carroll Gardens, Kensington, and Gowanus); and Mathieu Eugene (Ditmas Park, Prospect-Lefferts Gardens, Midwood, and Crown Heights). (Check out the full list here)
District 35 Ballot
Education
Running Water For PS 241 Science Lab
Budget: $350,000
Location: PS 241, 976 President Street, Crown Heights
Create a water line for the PS 241 science lab. Install one non-reactive sink, faucet and taps. Update floor material if needed.
Auditorium Renovation For PS 67 And Community Roots Charter School (co-located schools)
Budget: $493,000
Location: 51 Saint Edwards Streets, Fort Greene
Install seating, lighting and sound system. Upgrades will also include restoring circuits and replacing broken lights. New audio equipment, speaker and AV system, pull-down projection system and screen.
Technology/PromethiumActivPanels For PS 532 New Bridges Elementary School
Budget: $65,000
Location: PS 532, 1025 Eastern Parkway, Crown Heights
Install 10 Promethium ActivPanels for classrooms to help improve learning for students and faculty.
Science Room And Technology Upgrade For PS 705
Budget: $350,000
Location: PS 705, 443 St. Marks Avenue, Prospect Heights
Science classroom upgrade including a built-in teacher's station as well as a technology upgrade with mobile STEM labs and a 3D Printer.
Auditorium Upgrades PS 9
Budget: $350,000
Location: PS 9, 80 Underhill Avenue, Prospect Heights
Replace stage lighting and sound system; install a projector; restore approximately ten (10) auditorium seats; repaint auditorium; refurbish stage floor; and upgrade electrical as needed.
Housing
Ingersoll Houses Garden Improvements
Budget: $500,000
Location: Ingersoll Housing Development, Fort Greene
Install a watering system to make gardening easier as well as benches and lighting to ensure residents enjoy this community hub.
Streets & Transit
Safe Route To PS 221
Budget: $300,000
Location: PS 221, 791 Empire Boulevard (Empire, Troy Avenue, and Montgomery Street intersections), Crown Heights
Install safe route with improved crosswalks, new traffic medians, and other traffic-calming measures such as speed bumps, new traffic signals, and improved signs to reduce pedestrian accidents.
Bus Pads on Fulton Street
Budget: $300,000
Location: Fulton Street near Clermont Avenue, Fort Greene
Install bus pads to replace the surface where buses stop and replace the warped pavement with a solid concrete pad. The warped streets pose a danger for bicyclists and pedestrians.
There are more projects on the Participatory Budgeting map by district here.