Dinner & A Show: Warpaint At Celebrate Brooklyn, Seasonal Plates At 12th Street Bar & Grill

One of the many perks of living in a big city are the fun and free events that take place in the summertime. While visiting Prospect Park proves both beautiful and exciting year round, there's nothing quite like enjoying one of the free events hosted by Celebrate Brooklyn — and it's only improved by grabbing a bite to eat at one of our many excellent local restaurants.
Last week on a perfect summer evening, Celebrate Brooklyn welcomed Warpaint, the all-women foursome from Los Angeles, who brought their ethereal melodies to the stage. The group, which released its second full-length album this past January, captivated the diverse crowd.

Katie Parker and Reggie Cunningham from Park Slope and Caleb Faruki from Manhattan were eagerly awaiting the performance. Reggie, who is a bartender at Mission Dolores, said that "the vibes are chill," and that he's a fan of the free shows in Prospect Park that provide a great way to spend a summer evening.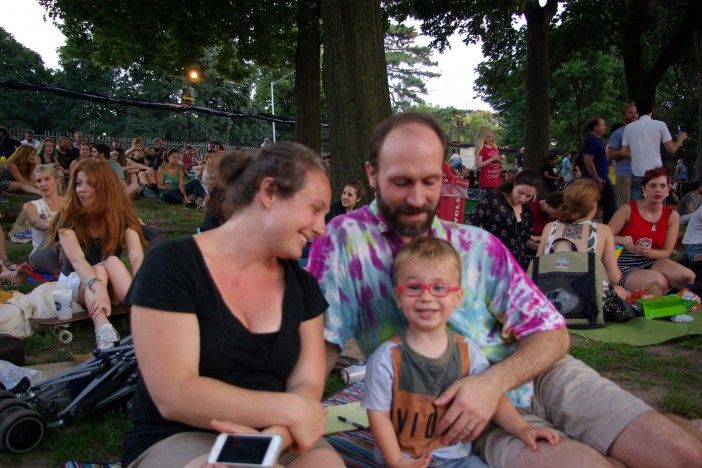 Jessica, David, and two-and-half-year-old Ingram enjoyed some family time awaiting the performance.

Misha decked out his daughter Daniela in protective ear gear. Misha, who cycled from Clinton Hill, loves bringing her to the free shows and spending time outdoors.

Emily Kokal, vocalist and guitarist of Warpaint.

Jenny Lee Lindberg, bassist and backing vocalist of Warpaint.
Warpaint drummer Stella Mozgawa.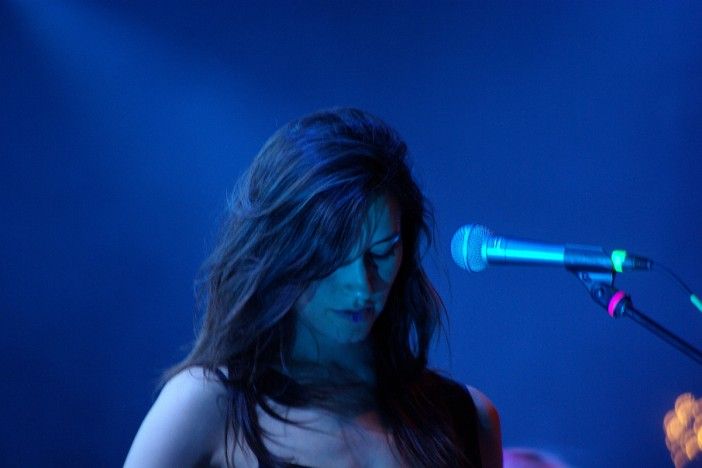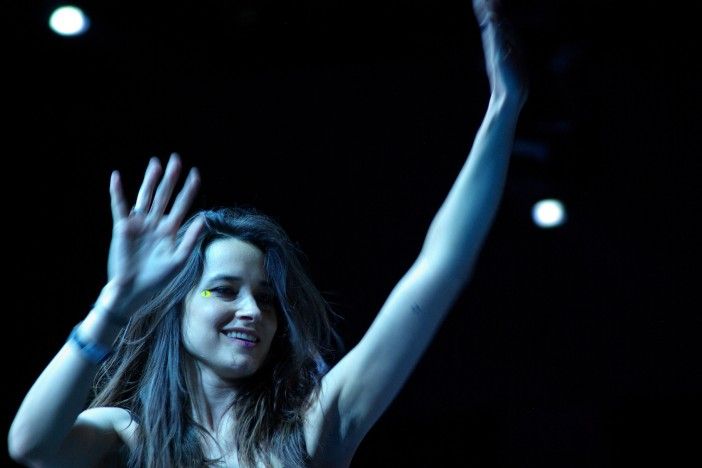 Theresa Wayman, Warpaint vocalist and guitarist.

The crowd was also treated to the psychedelic folky tunes of local band Yellowbirds. Frontman Sam Cohen thanked the crowd and spoke of how exciting it was to be playing in the park that he frequents with his dog.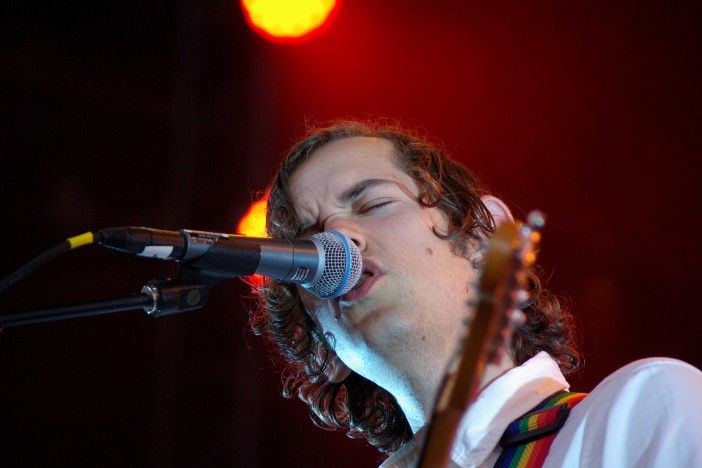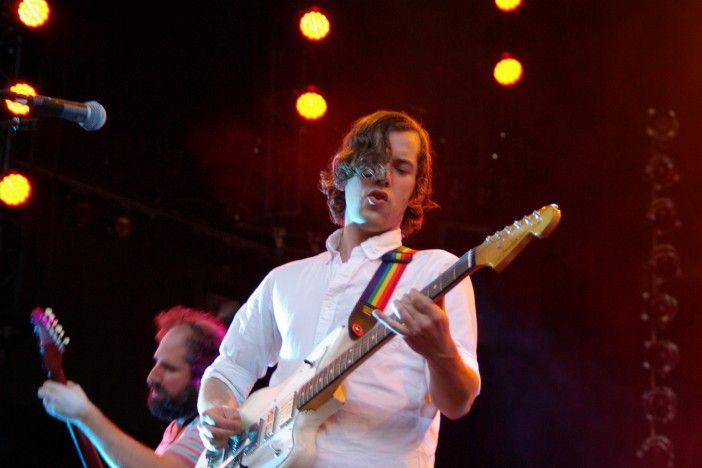 If you're planning on checking out any of the events this summer, why not make it decadent and take advantage of the close proximity to some of the neighborhood's best restaurants! Located a hop, skip, and a jump away on the corner of 12th Street and 8th Avenue is the 12th Street Bar & Grill, making it an ideal choice for a pre-concert dinner or post-concert cocktail.
The restaurant has been around for 20 years and under the same ownership for about the past 10 years, and serves an eclectic New American menu.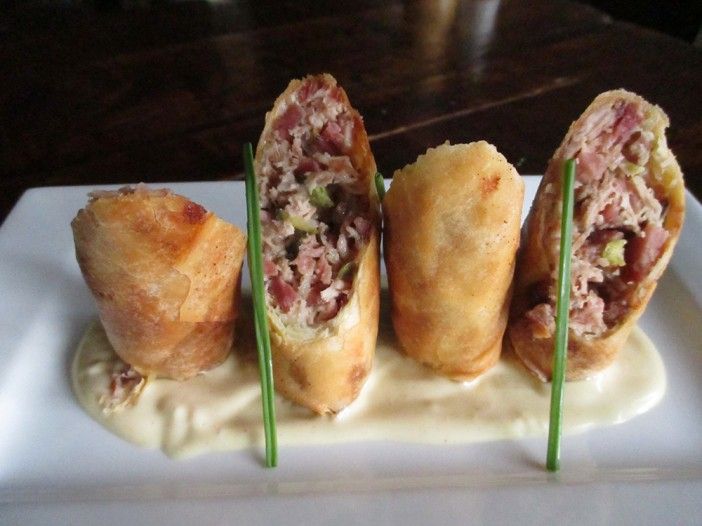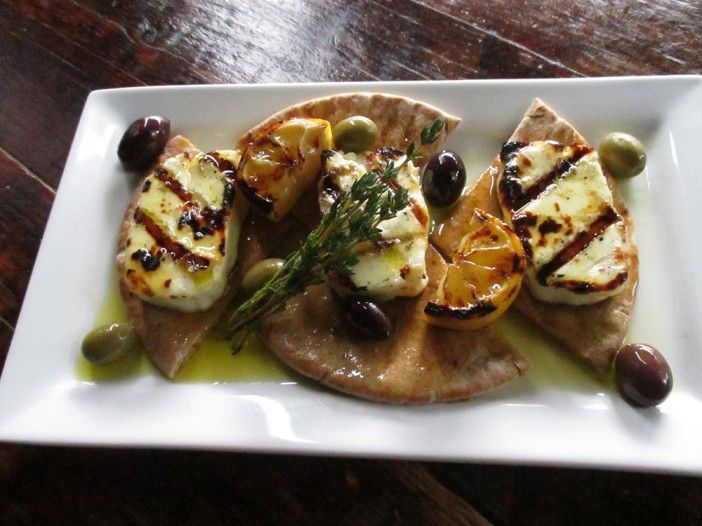 Owners John Di Lello and Elena Mojica are proud to use the finest ingredients whenever possible.
"If you look on our menu you see the New Zealand beef is antibiotic- and hormone-free, and the chicken breast is organic," John said. "We use seasonal, local, organic, as much as we can. We take those ingredients and have some fun with them."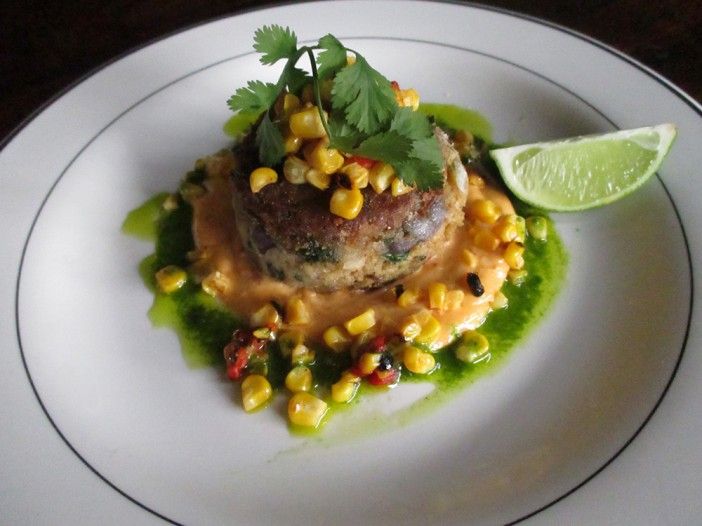 House-made Asparagus Ravioli tossed with garlic butter.
John designs the main menu, while business partner Elaina focuses on the desserts. They also work closely with the Tapias, a family of chefs and cooks who John says,"have been working with us for ten years. They're definitely instrumental in everything we do."

In addition to offering a carefully considered food menu, 12th Street Bar & Grill, which has a full-bar, has taken special care in crafting their impressive two-sided cocktail menu. One side includes selections of classic cocktails and the other with a seasonal flair, all using locally distilled spirits.
"Our vodka is Brooklyn Republic Vodka from Clinton Hill, Owney's Rum from Bushwick, The Rye Whisky is from Breuckelen Distilling in Sunset Park, and the bourbon is from Widow Jane in Red Hook," he said. Add to that some fine wines and a fair selection of artisanal and craft beers, including Six Point  from Red Hook, and you'll have a tough time making a drink decision.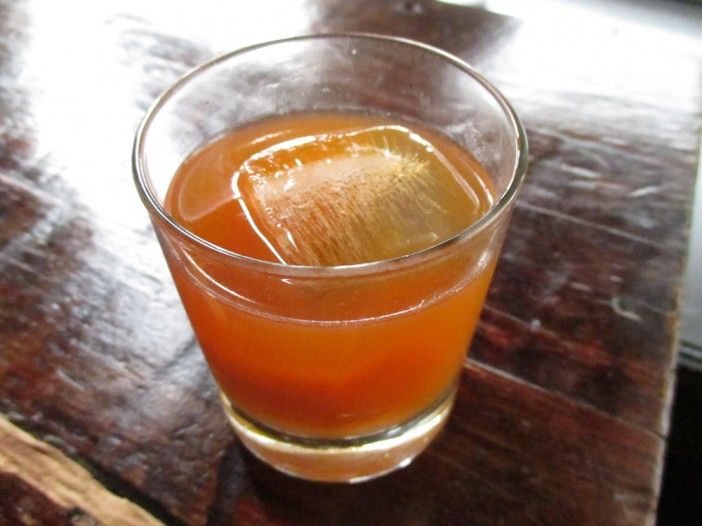 John attributes the success of The 12th Street Bar & Grill to possessing savvy business skills, being creative with food and the aesthetic of the space, and marketing.
"In today's world, in addition to that you have the challenge now of maintaining that letter grade A in the window," he said. "And those are very high hoops to jump through. It's a commitment. It's a commitment in dollars that you have to invest in order to have the people there to physically do the work, but it's also a commitment in time and effort as the owner where you have to raise the bar, raise the standards, convey that in a cogent manner to your staff so they understand what's involved to maintain that letter grade A."
12th Street Bar & Grill is located at 1123 8th Avenue, 718-965-9526. It's open for dinner daily from 5:30pm, brunch on Saturday and Sunday from 11am-3pm, and lunch on Thursday and Friday from 11:30am-5:30pm.