Dining Out — Sampling Chicken Curry At Jamaican Eatery Exquisite Supreme
Exquisite Supreme didn't name itself after its décor which is modest. Located on Glenwood Road, off Flatbush Avenue, this Jamaican eatery hosts a food counter, an ATM machine, a large potted plant, and a few small tables that seat two and four.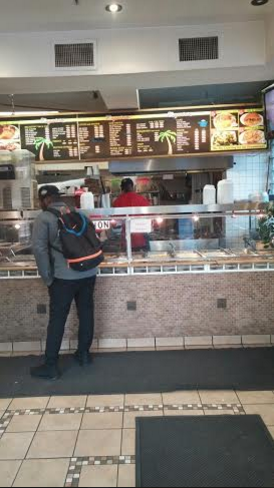 Rather, its name surely reflects the owners' confidence in their Caribbean food, mostly, though not exclusively, take-out.
After all, besides its boastful moniker, the front windows display two large signs that read "#1 Jerk Chicken." This is a gutsy proclamation from an establishment only a stone's throw from well-known competitor Bake & Thing, and in a neighborhood renowned for its jerk chicken.
Having ordered a medium chicken curry dinner with a small side of pasta chicken, I can neither confirm nor deny their jerk chicken claim. But I see where they get their mojo.
First off, their portions are enormous. The meal was enough to feed a grown man and his nine year old daughter, with enough left over for another day. The curry chicken, stewed with potatoes and carrots, comes with fried sweet plantains and steamed cabbage and is served over a bed of coconut infused rice mixed with peas and corn.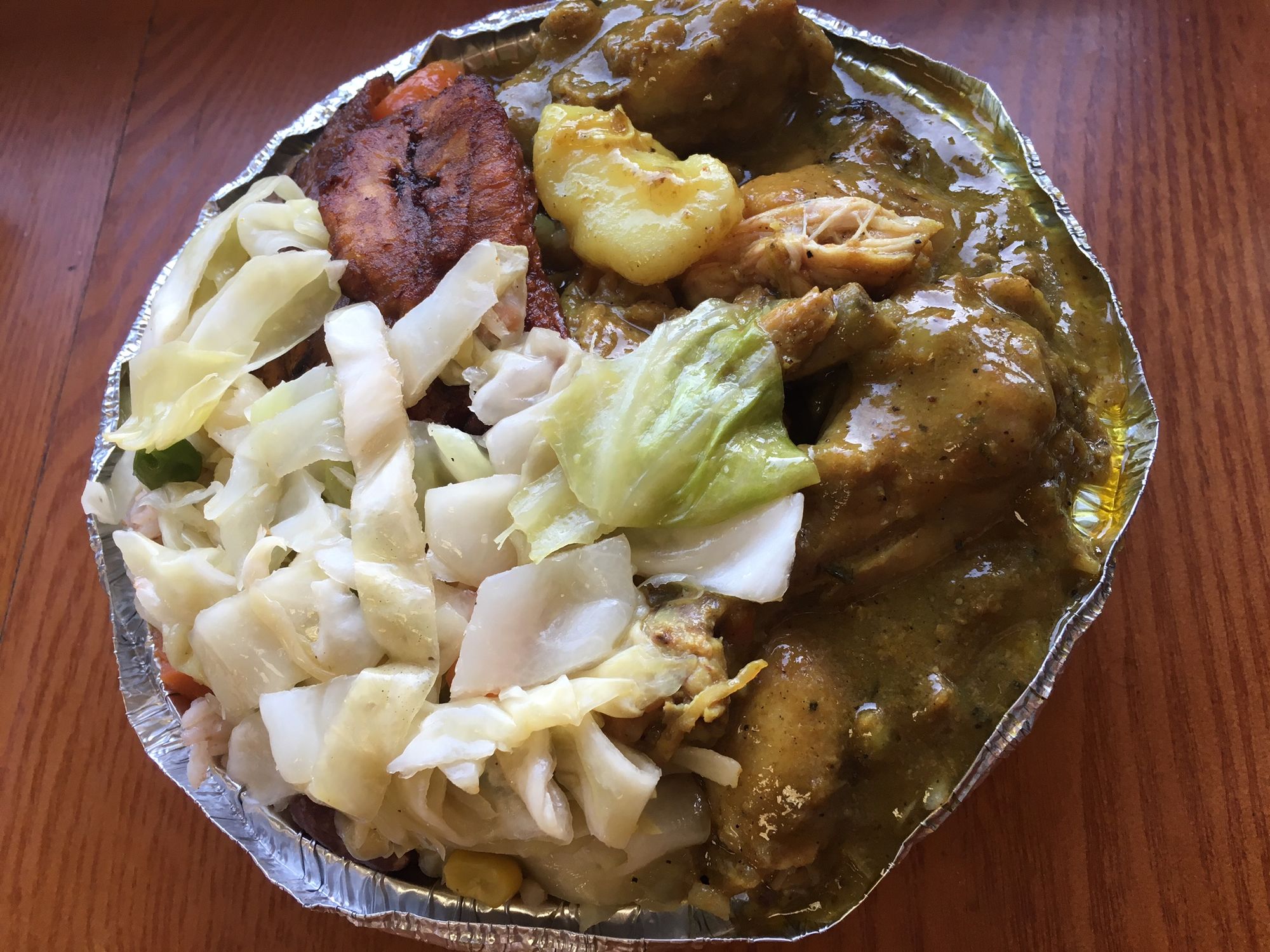 The curry, while tasty, does not pack a lot of heat, though you can request a very flavorful hot sauce. You won't need to ask for a knife as the slow-cooked chicken is fall-off-the bone soft and the bones are easy to break open to suck out their sweetly hidden marrow.
(Though it disgusts my wife, I hope to pass to the next generation my love for marrow, which in turn, I inherited from my Depression-era Jewish grandmother who hated all forms of food waste.)
The chicken rasta pasta, which also comes with shrimp, reminded me more of an Italian dish than a Jamaican one. The sauce was white and cheesy, perhaps touched with parmesan, and the chicken was interspersed with pieces of soft, chewy carrots. This savory, child-friendly dish, something like a Chicken Alfredo, was mostly consumed by my daughter.
I washed everything down with a Genuine Jamaican Pineapple/Ginger soda, which like Coca Cola boasts both natural and artificial flavors. I am hard pressed to distinguish if the pineapple was natural and the ginger was artificial, or vice-versa, but this drink was a nice starting point for someone who finds ginger ale a bit tame but is not quite ready for the spicy punch of real ginger beer.
In short, Exquisite is an ideal choice for nearby Brooklyn College students and others who are budget conscious. Unlike some of its neighbors which are strictly take-out, you can sit down to enjoy the Reggae soundtrack to an authentic and generously portioned meal.
Just beware; the big sign adorning their entryway, "Together We Grow," may be referring to your waistline.
Exquisite Supreme
Where: 2905 Glenwood Road (between E. 29th Street & Nostrand Ave.)
Phone: (347) 533-6453
Hours: 8am to 10pm, every day
Extra Notes: Cash only