Dine In BK, String Cheese Incident, Jazz Jams & More This Weekend In Ditmas Park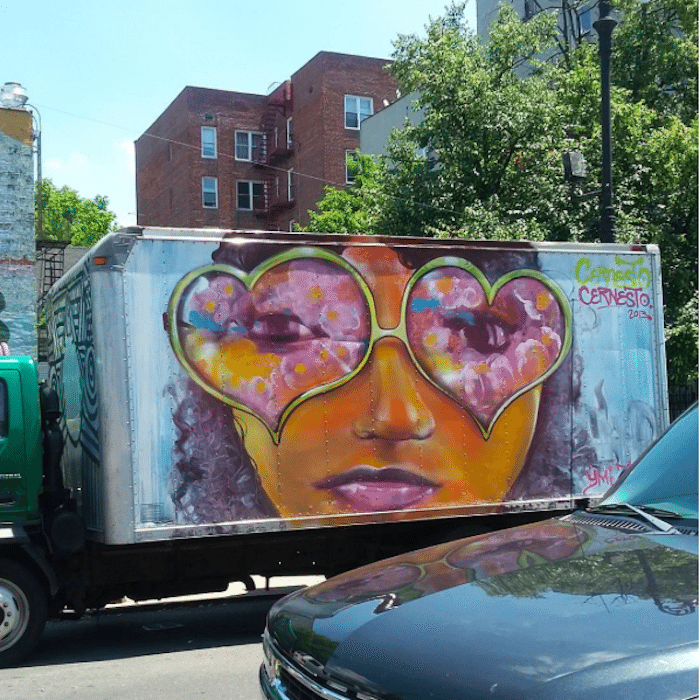 The weekend is finally here, and we'd like to help you have a great one blocks from your home. Whether you're looking to eat delicious food, see an outdoor movie, or jam out  — this is your spot for the hottest weekend events in (and around) Ditmas Park. If you have an event to share, email us at editor@ditmasparkcorner.com.
All Weekend Events:
Local restaurants featured on Dine In Brooklyn weekend of specials!
When: August 11–22, all weekend long
Where: Mimi's Hummus, Hunger Pang, Suzy's Roti, Bashi Channel, Butterfunk Kitchen, House of Juice, and Purple Yam, Werkstatt.
What: Dine In BK is back, with scores of local eateries serving $28 three-course dinners, $15 two-course lunches, and $12 brunches. Check out more participating restaurants here.
Flatbush Food Court at Sycamore Bar
When: Friday, August 12 and Saturday, August 13 from 6pm to 11pm.
Where: Sycamore Bar, 1118 Cortelyou Road between Westminster Road and Stratford Road.
What: Johnny Lupiani & Buffalo's Famous grilling up summer favorites on the Sycamore patio. On Saturday, cool off with Brooklyn Bell ice cream from 6pm to 11pm!
How Much: Priced per item.
Pop-Up Audubon Fishing Clinic and more free events at the park
When: Saturday and Sunday, August 13 and 14, sessions start at 1pm and 3pm.
Where: Prospect Park, multiple locations. Fishing is on the peninsula near the lake.
What: Learn all the fishing basics: aquatic ecology, fishing safety, how to use a cane pole and collect your own bait. Also check out the tons of other outdoor events at the park this weekend including nature exploration (Saturday, 10am to 1pm); Free rowing on the lake (Saturday 12pm to 4pm); and Woodland Corps (Saturday 10am to 2pm).
How Much: Free
String Cheese Incident plays the Kings Theater
When: Saturday and Sunday, August 13 and 14, shows at 8pm.
Where: The Kings Theater, 1027 Flatbush Avenue between Tilden and Duryea.
What: Check out one of America's most significant independent bands at the historic Kings Theater.
How Much: tickets start at $50.
Friday:
Dr. Dog with The Knights
When: Friday, August 12 at 7:30pm, Gates open at 6:30pm.
Where: Prospect Park Bandshell, Prospect Park (Enter at 9th Street and Prospect Park West).
What: Come see this one-off collaboration between psych-pop band Dr. Dog and orchestra collective The Knights , on this sweltering Friday night.
How much: Free.
Saturday Night Fever at Lola Star's Dreamland Roller Disco
When: Friday, August 5 from 7:30pm to 10pm.
Where: Lefrak Center at Lakeside, Prospect Park.
What: Saturday Night Fever hits the cool rink this Friday, helping you stayin' alive through the weekend. (This event is 21+)
How Much: $18 per person.
Saturday: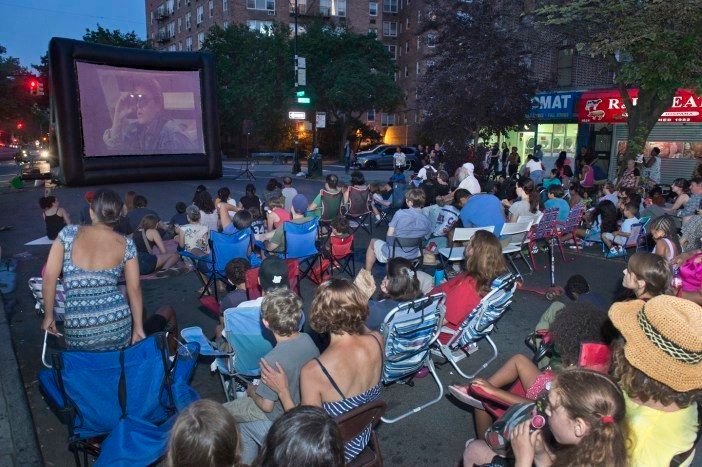 Equality For Flatbush march against tenant abuse and police violence
When: Saturday, August 13 at 12pm (march beings at 1:30pm).
Where: 441 Flatbush Avenue, near the intersection of Empire Boulevard.
What: Check out the march and rally against "gentrification, racism and police violence in Flatbush and East Flatbush" organized by Equality For Flatbush. The rally will begin with a speak out at 12pm and continue marching through the neighborhood at 1:30pm. Check out the Facebook page for more details. With many local supporters and sponsors, its set out to be a huge turnout.
How Much: Free
Weekend Walks: Outdoor Pokemon screening and outdoor dining on Cortelyou
When: Saturday, August 13 from 5pm to 10pm (movie starts at 8:30pm)
Where: Cortelyou Road, from Coney Island Avenue to East 17th Street
What: BYO blanket and chair for the weekend walks annual outdoor movie screening and dining event on Cortelyou Road, featuring: Pokemon the movie, sidewalk displays, a bounce house, and more festivities.
How Much: Free
Sunday:
Cortelyou Jazz Jam at Bar Chord
When: Sunday, August 14 at 9:45pm
Where: Bar Chord, 1003 Cortelyou Road between Coney Island Avenue and Stratford Road.
What: Bring your instrument and jam out with hosts Douglas Bradford, Michael Vitali and neighborhood guests.
How Much: Free show, but don't forget the drinks at the bar.
Smorgasburg at Prospect Park
When: Sundays, 11am-6pm.
Where: Prospect Park, Breeze Hill (Located near Lakeside and the Lincoln Road entrance).
What: Hungry after an afternoon of fishing? Stroll over to Smorgasburg to find 100 vendors and food from all over the world every Sunday at Breeze Hill, located near Lakeside and the park's Lincoln Road entrance.  Find the market on Google Maps here. Presented in partnership with Prospect Park Alliance. Dog friendly.
How Much: Food individually priced