DiGilio Playground Reno Complete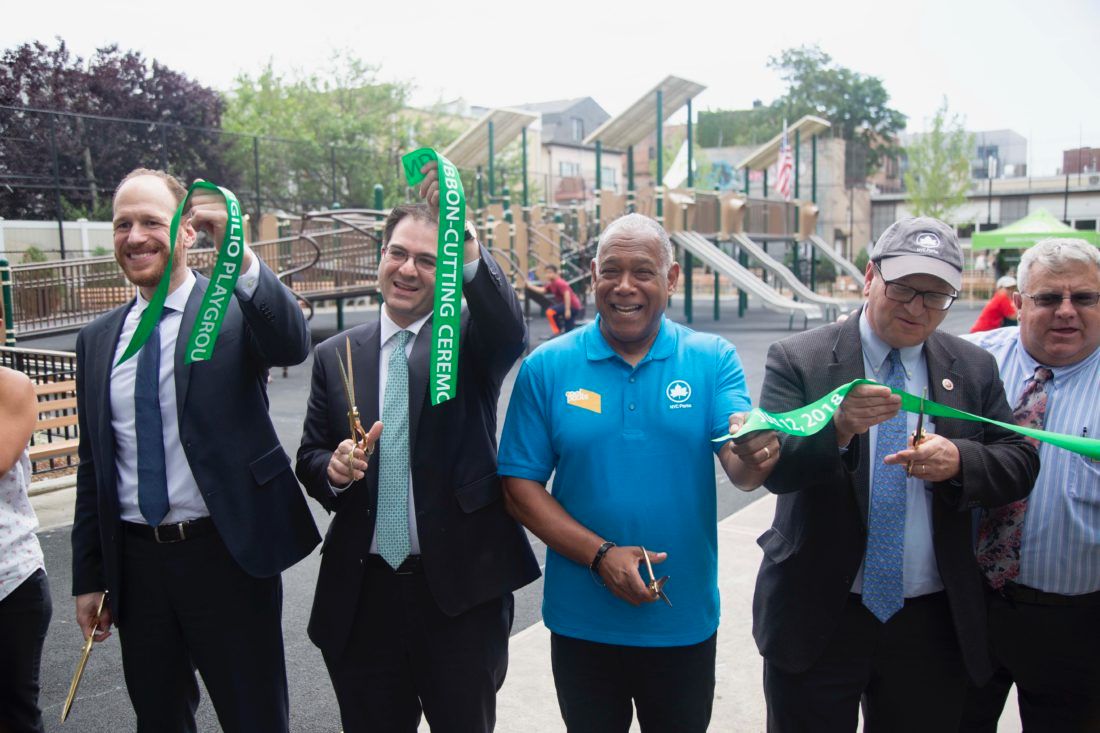 Boro Park – Yesterday morning a green ribbon was cut on another beautiful playground in Boro Park, celebrating the completion of a $2.8 million renovation, funded by former Council Member David Greenfield, who had committed to renovating every park in his district.
"DiGilio Playground is a place to walk, run and play in the heat of our congested community," said Greenfield.
"I am proud to have funded its renovation and the renovation of all the parks in the district. Councilman Kalman Yeger has worked tirelessly to ensure the swift and timely completion of the park. Together, we literally gutted and rebuilt the entire park and quadrupled the play area."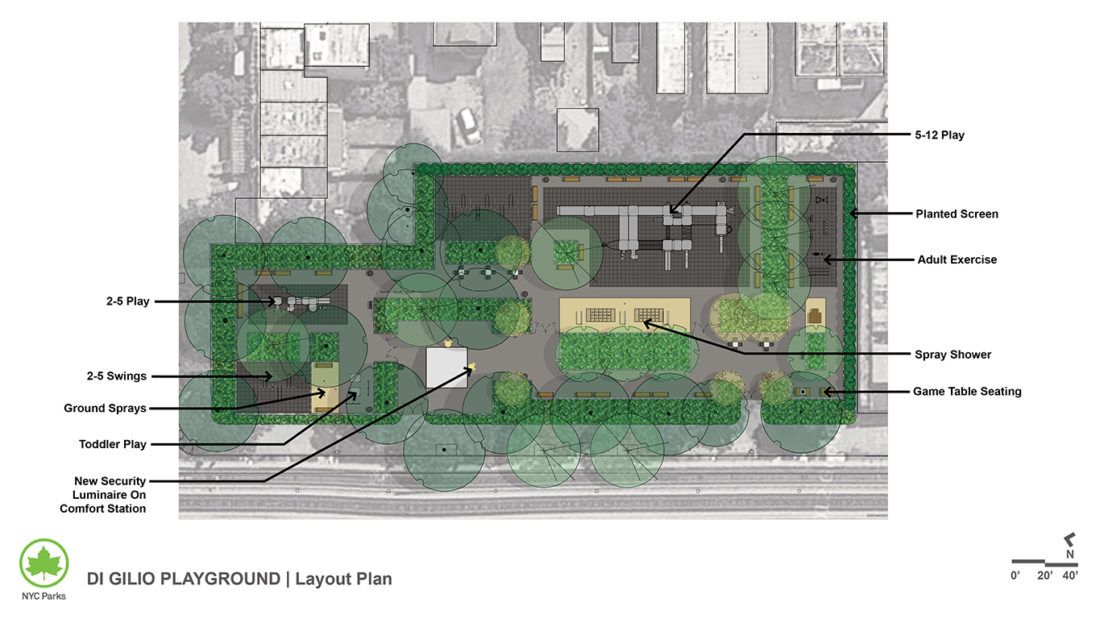 The renovated DiGilio Playground offers new play equipment for toddlers and children up to age 12, as well as adult fitness equipment to help grown-ups stay in shape – the latter seems to be standard for all recent park renovations.
For those looking for more active exercise, basketball and handball can be played in the recently renovated Dome Playground a few blocks to the north.
Game tables, better lighting, more trees and landscaping were also added. What was taken away was the roller hockey rink, despite efforts to keep it.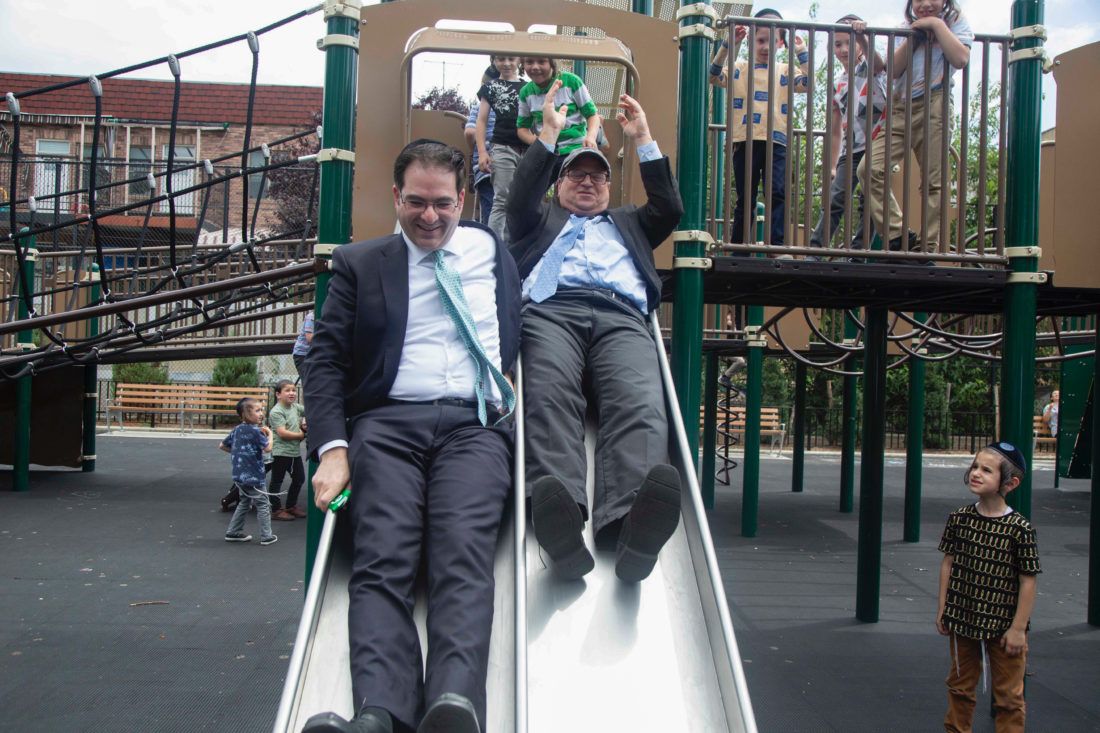 "The best neighborhood parks are the ones created with input from the community members who use them, and DiGilio Playground is a wonderful example of that," said Commissioner Silver.