Developer Of Long Island College Hospital Site Files Construction Plans For Two Towers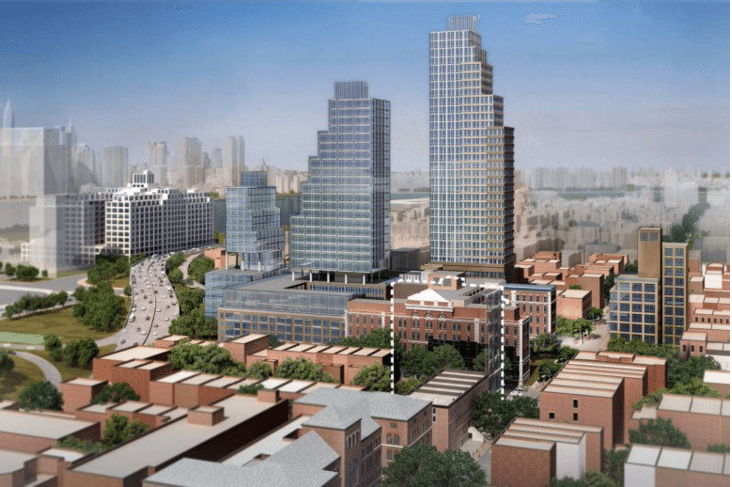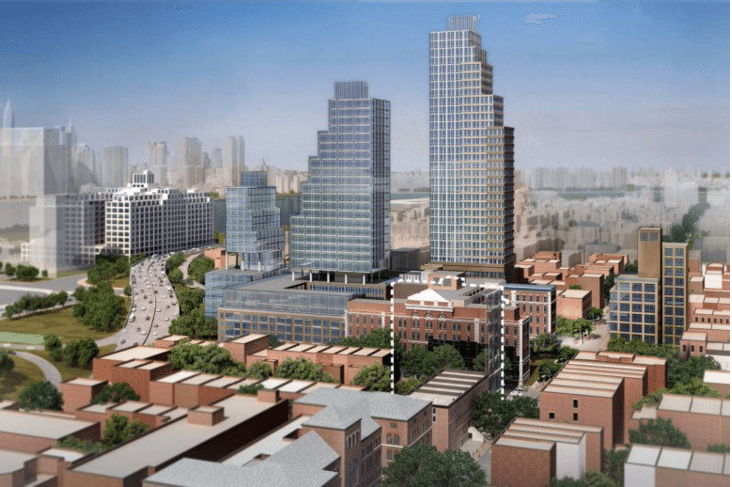 More information is now available about what is coming to the area that was home to Long Island College Hospital for decades.
As first reported by New York Yimby, landowner Fortis Property Group has filed plans with the City to build a 15-story market-rate residential building at 347 Henry Street, and a 17-story, mixed-use tower (market-rate residential and possibly medical offices) at 350 Hicks Street.
Some health care services will remain in the area. NYU Langone will be operating a five-story Ambulatory Care Clinic at 70 Atlantic Avenue (and Hicks Street), Yimby reported earlier.
(Long Island College Hospital opened in 1858 and was Brooklyn's first teaching hospital, also serving as a Union Army medical base during the Civil War. In the second half of the 20th century, the Brooklyn Paper writes, it was a "premier urban medical complex, housing some 60 clinics and delivering thousands of Brooklyn's babies." The hospital closed in 2014.)
Last month, Fortis Property Group decided to keep its project on the LICH site within the scale required by existing zoning (almost 790,000 square feet of market-rate residential space is permitted as-of-right, says the Cobble Hill Association), and not to seek a rezoning for the property. The LICH campus spreads across several blocks on the Cobble Hill side of Atlantic Avenue, near Hicks and Henry streets. A City-approved rezoning for a larger project would have required that 25 percent of the apartments constructed by the developer be "affordable."
One of Fortis' earlier plans for the area, which required City approval because of its scale, included 225,000 square feet of affordable housing (theoretically creating 187 1,200 square foot apartments for example); 10,000 square feet of retail space; an elementary school and a park; along with 900,000 square feet of market rate housing, Yimby reports.
Yimby says that Fortis' current master plan for the LICH site still includes a park.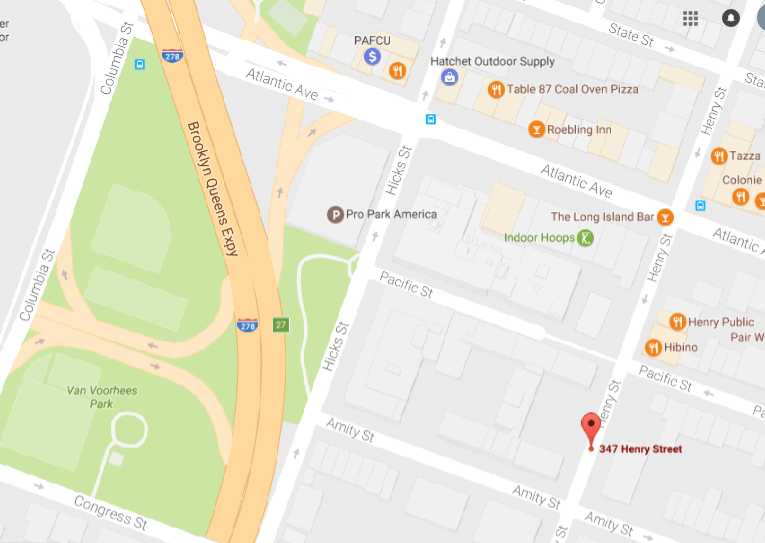 The 17-story, mixed-use building that Fortis is planning for 350 Hicks Street (at Atlantic Avenue), will sit adjacent to the exit ramps off the BQE onto Atlantic Avenue. There is currently a parking garage on the site.
Fortis' plans filed with the City's Department of Buildings state that the first six floors of the building will be used for community facilities (almost 57,000 square feet), presumably medical offices, according to Yimby. The lower floors of the building will also include parking for 282 cars.
Residential uses will begin on the seventh floor, which will include shared amenities, like a gym, terrace, children's playroom and party room. The building's upper floors will have 46 apartments in total, each between 1,200 and 1,300 square feet.
A couple blocks away, the new residential building that Fortis is planning for 347 Henry Street (between Amity and Pacific Streets) will house 30 apartments, along with a pool and gym, and parking for 21 cars. Floors 3 through 10 will each have 3 apartments, while the upper floors will have one apartment per floor.
The 15-story building will be constructed on a block of Henry Street that currently has some medium-height LICH-affiliated buildings, along with a nice playground.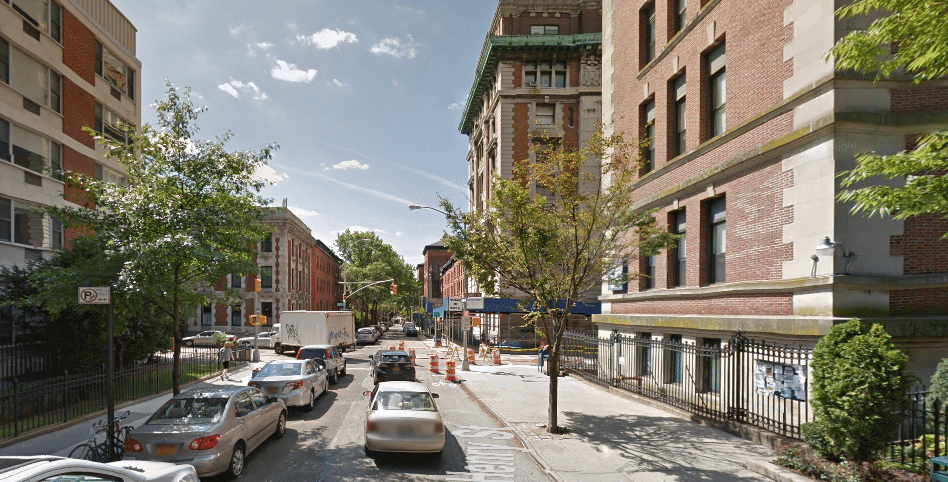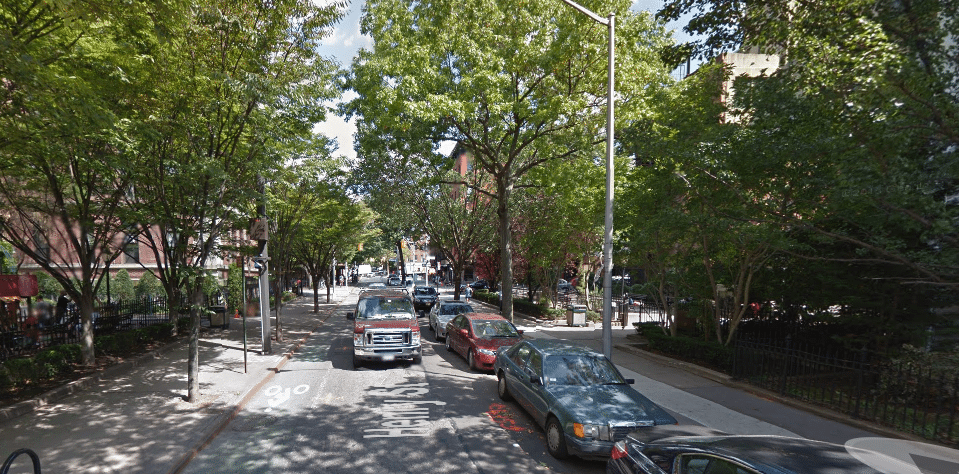 And more residential development is coming to the area. Yimby notes that eight townhouses are also being constructed nearby on Amity Street, on the site of a former LICH building.
Also of interest, at 350 Henry Street, the turn-of-the-century Polhemus Memorial Clinic Building is being redeveloped to house 17 condos. Built in 1897 as part of an effort to expand LICH's service to the surrounding community, it was reportedly the first high-rise hospital in the world, and is located within the Cobble Hill Historic District. Designated in 1969, the district stretches from Atlantic Avenue all the way down to Degraw Street, and is bounded by Hicks and Court streets.