Detour-No-More! Guider Ave Ramp To Reopen Tomorrow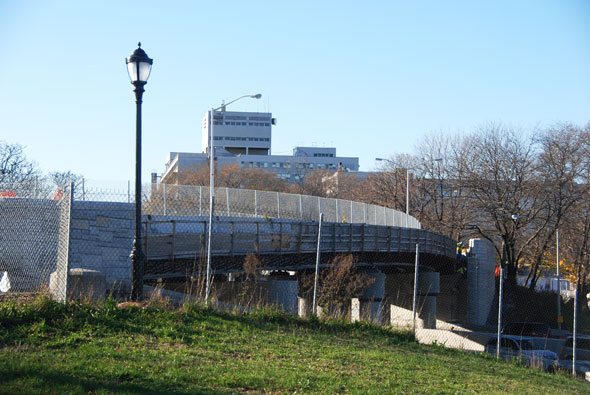 It's here, it's here! It's finally here!
The re-opening of the East 8th Street Bridge – a.k.a. the Guider Avenue Bridge – is scheduled for tomorrow, December 2, between 10 a.m. and 2 p.m.
That means motorists heading from Brighton Beach to the westbound Belt Parkway will no longer be forced over the Coney Island Avenue Bridge, through the heavily-congested Avenue Z intersection, and down a residential block in order to get to the highway. After nearly two years of construction, they'll finally return to the faster, more direct route of the Guider Avenue Bridge.
The opening was original planned for last week, but rain prevented the installation of the final pavement sealant. It's not the first delay on the bridge – construction was intended to be completed in spring of 2011, was pushed back to fall, and, well, the latest completion date is slated to be in February 2012 – two full years after it began.
Though the road will be open tomorrow, the bridge will remain closed to pedestrian traffic until all work is complete, according to the Department of Transportation. Temporary barriers and fencing will also remain in place until then.