Contrary To Initial Reports, Looting Stats Skyrocketed In Communities Hit By Sandy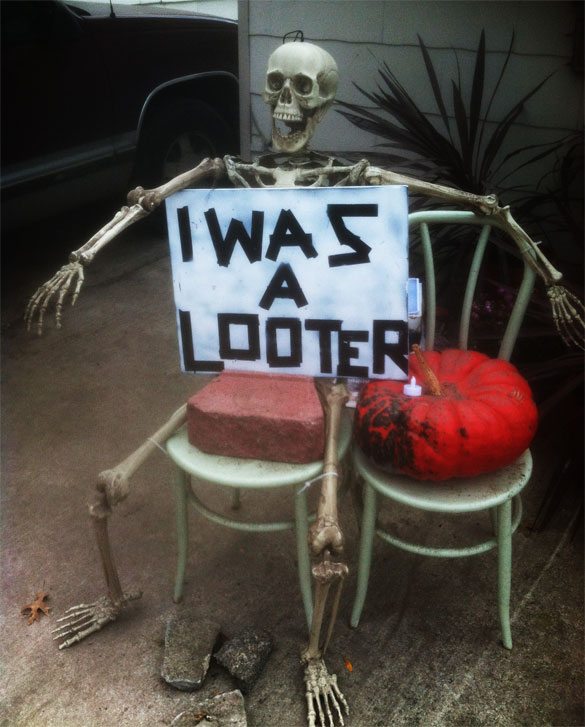 Although Captain John Chell, head of the 61st Precinct, decided not to talk about crime trends at the latest community council meeting, the statistics tell the story for him.
In the Compstat report we published earlier today, accounting for the week of October 29 to November 4, the first full week after Hurricane Sandy swept through the neighborhood, the number of burglaries skyrocketed 366.7 percent over the same week in 2011, a jump from three burglaries to 14. In the week immediately preceding the flood, there were only two incidents.
That flies in the face of last week's report that looting – which is reported as a burglary – was not as bad in the storm's aftermath as residents believed. The initial reports indicated that, citywide, looting had seen an uptick of only three percent compared to the same week last year.
And even that number was off; the official statistics released this week show that in the first week after Hurricane Sandy hit, the number of burglaries increased 11 percent citywide – not three.
Still those numbers present the city's statistics in aggregate. Once broken out by precinct, it's clear – looting, though perhaps not rampant, was certainly a part of life for communities hard hit by Hurricane Sandy, and almost the entire 11 percent increase in burglaries citywide was driven by looters in Sandy's hardest hit neighborhoods.
Aside from the 366.7 percent jump in Sheepshead Bay's 61st Precinct, the following precincts affected by Sandy saw large increases in burglaries: