Homeless Man Arrested For Defacing Coney Island's September 11 Memorial Wall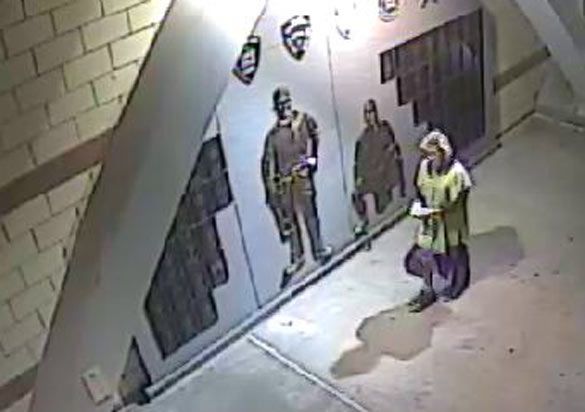 Police have arrested Elliot Baez, a homeless man they say is responsible for vandalizing the September 11 Wall of Remembrance in Coney Island on Friday.
A surveillance camera caught a person authorities believe is Baez, 58, smearing white paint over the memorial and encircling the image of Police Officer Moira Smith at approximately 2:38am Friday.
After video was released, a tipster led authorities to Baez on Saturday afternoon even though initial descriptions suggested the vandal was a woman. Baez was charged with criminal mischief after making self-incriminating statements to police, according to reports.
The Wall of Remembrance, located at MCU Park, honors first responders killed on September 11, and has an image of each of the fallen heroes. Smith's image appears to have been targeted, but cops told her husband Baez was "deranged" and had no apparent motive or agenda against Smith or her surviving family, according to the Daily News.
Smith was the only female first responder who perished during the terrorist attack. A survivor who worked at the World Trade Center was one of the last people to see her alive, and he has built a website detailing her courage as she helped conduct the evacuation, and has called for a public statue in her honor.
Congressman Hakeem Jeffries praised the NYPD's quick apprehension of the vandal.
"The heroes who laid down their lives to save others on September 11 deserve our reverence and respect for the sacrifice they made that day," said  Jeffries. "The Memorial at MCU Park in Coney Island stands as an important reminder of the courage and valor displayed by American patriots in the face of unspeakable terror. The officers from the 60th precinct who tracked down this suspect should be commended for their thorough work, and the perpetrator should be prosecuted to the full extent of the law."