Department of Transportation Proposes New Bay Ridge Bike Lanes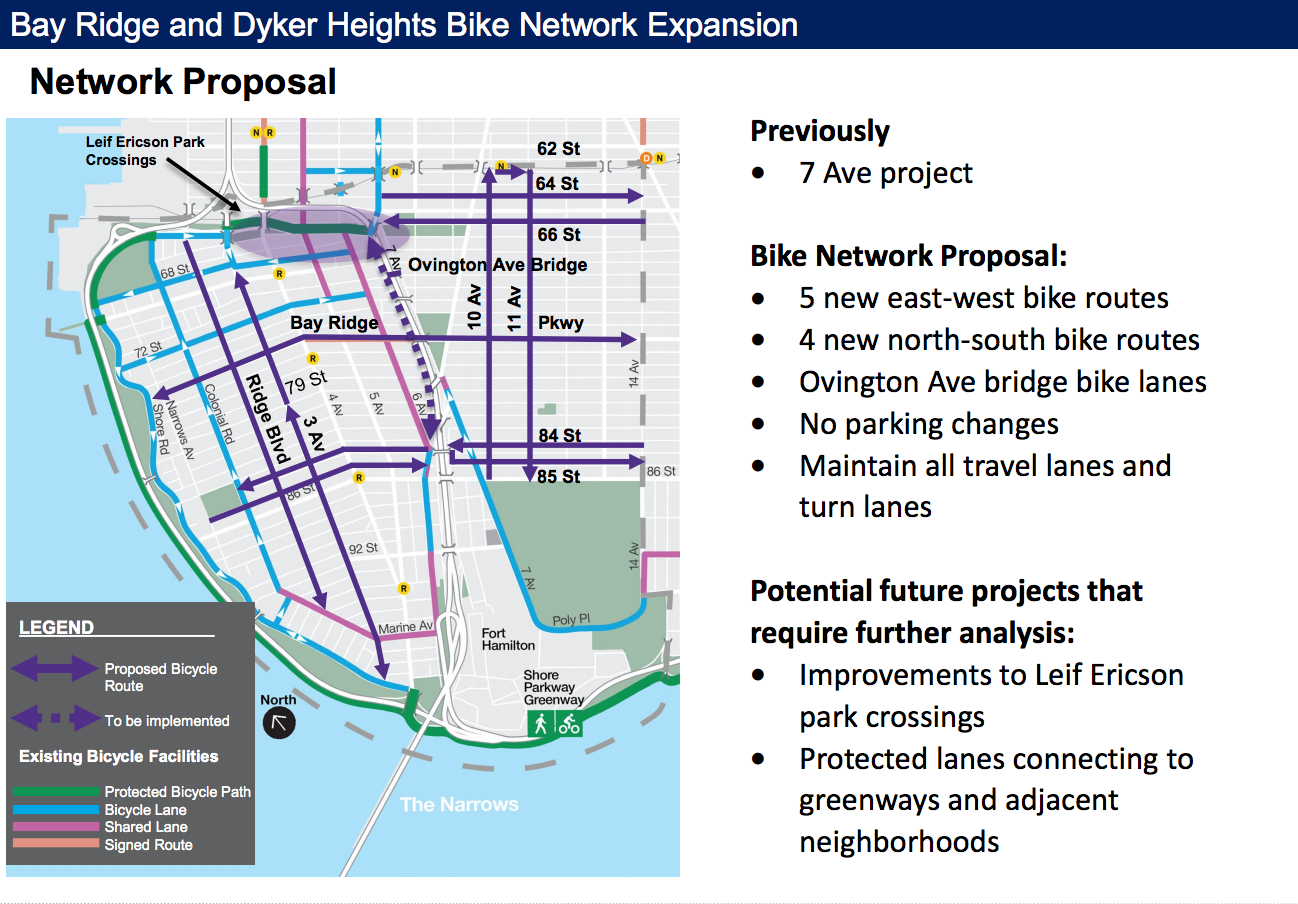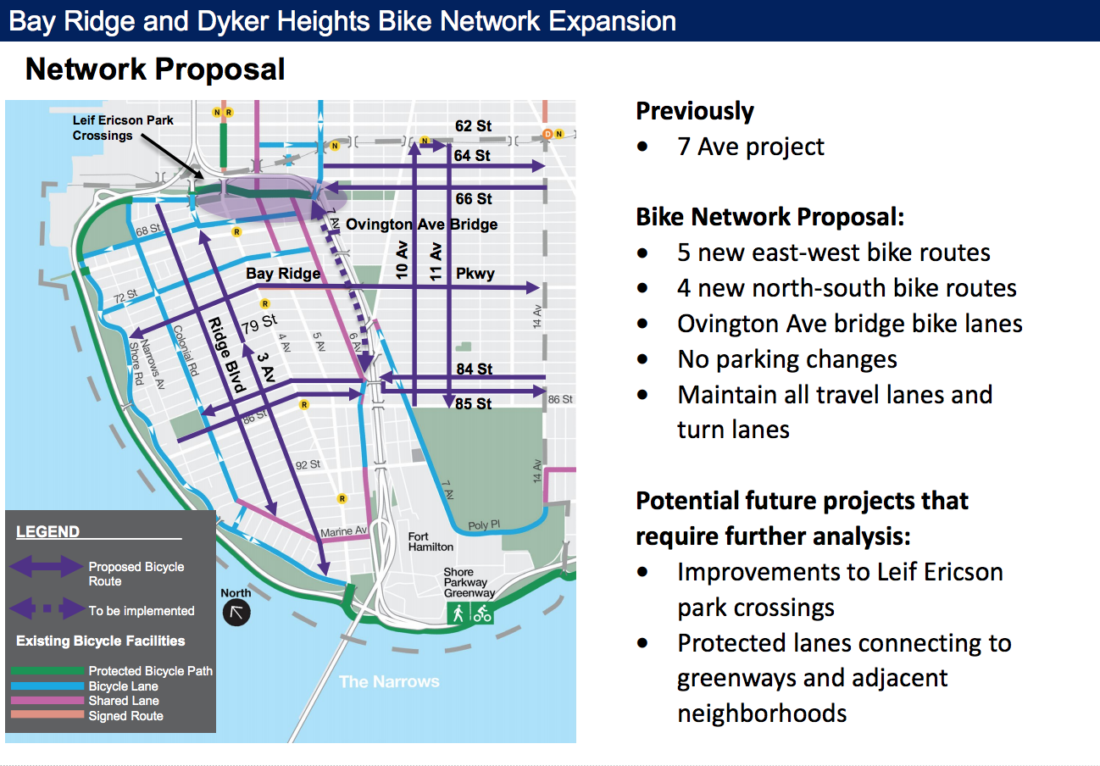 BAY RIDGE – Department of Transportation representatives unveiled their proposal for new bike lanes in Bay Ridge and Dyker Heights at a Community Board 10 meeting on May 9, incorporating feedback from DOT's January workshop soliciting community feedback.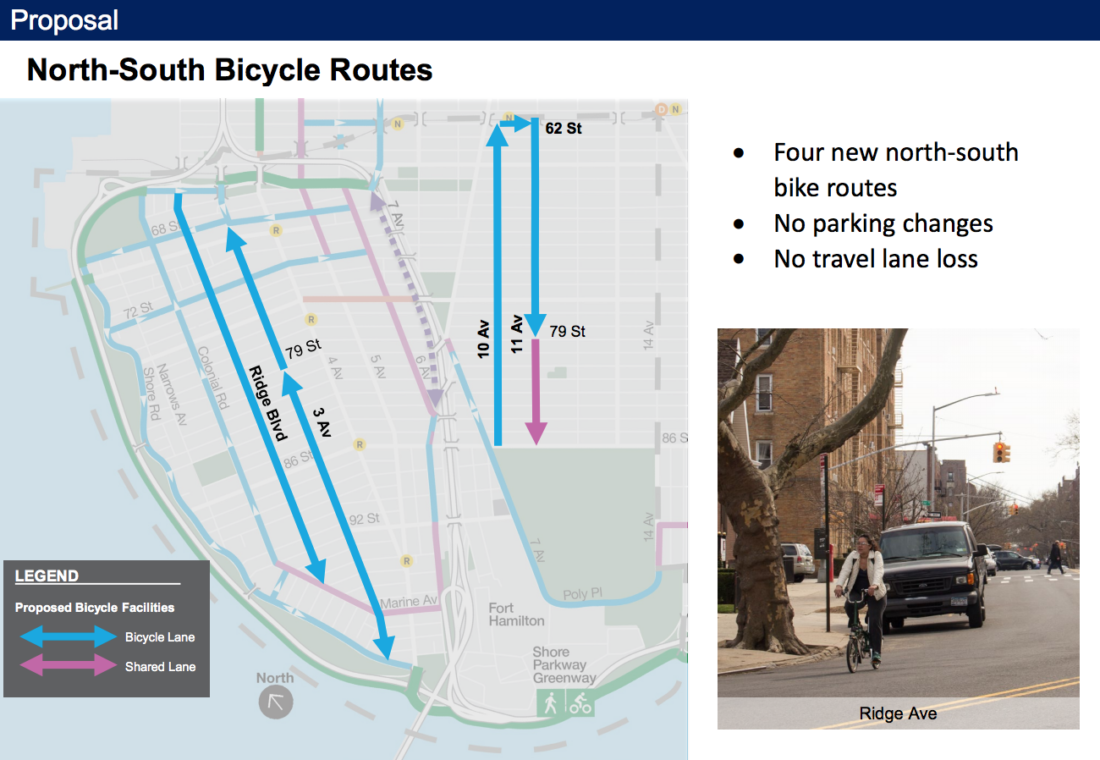 North-south routes were proposed on Ridge Boulevard and 3rd Avenue between 68th and 79th Streets and on 10th and 11th Avenues between 62nd and 86th Streets in Dyker Heights.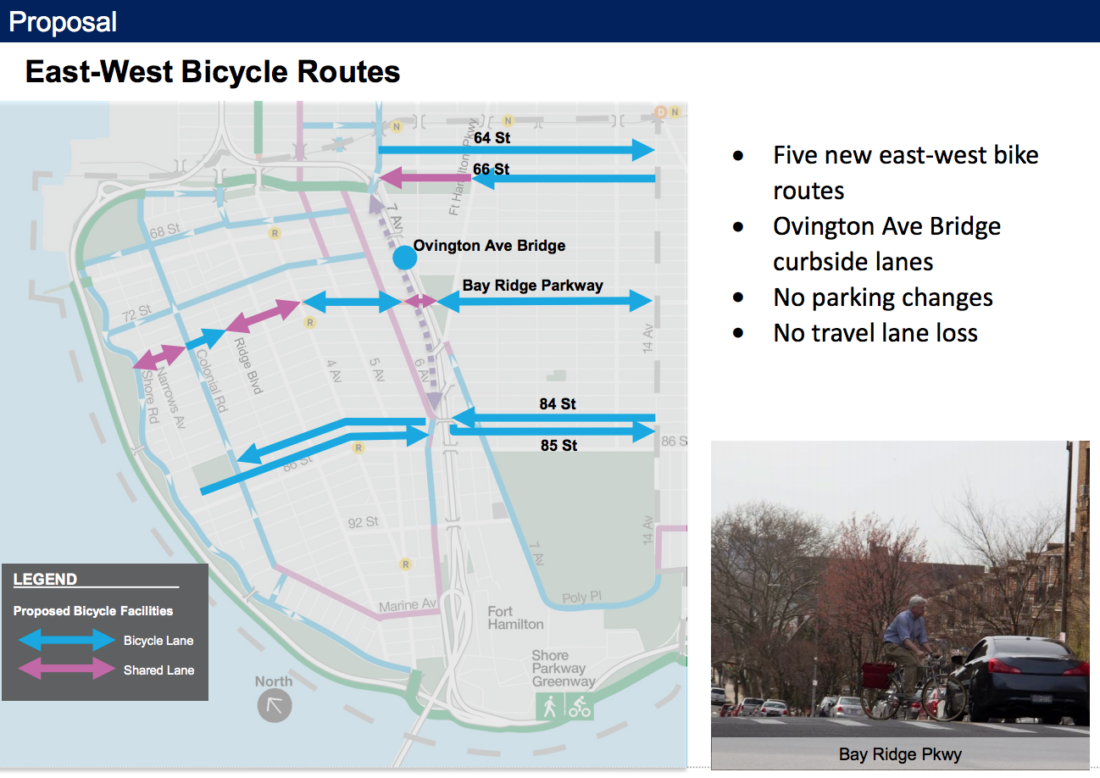 East-west routes were proposed on 64th and 65th streets from 7th Avenue to 14th Avenue, Bay Ridge Parkway from 14th Avenue to Shore Road, 84th and 85th Streets between 14th and Narrows Avenues, as well as a small curbside lane on the Ovington Avenue bridge over the Gowanus Expressway.
The routes are standard unprotected bike lanes, have no effect on parking and will not replace any travel lanes – a point DOT representatives stressed several times throughout the meeting. Department staffers said that protected bike lanes are a possibility in the future, but they want to expand the bike lane network first.
"Protected bike lanes are not off the table, but for now we want to focus on this," said Nick Carey, a Project Manager at DOT.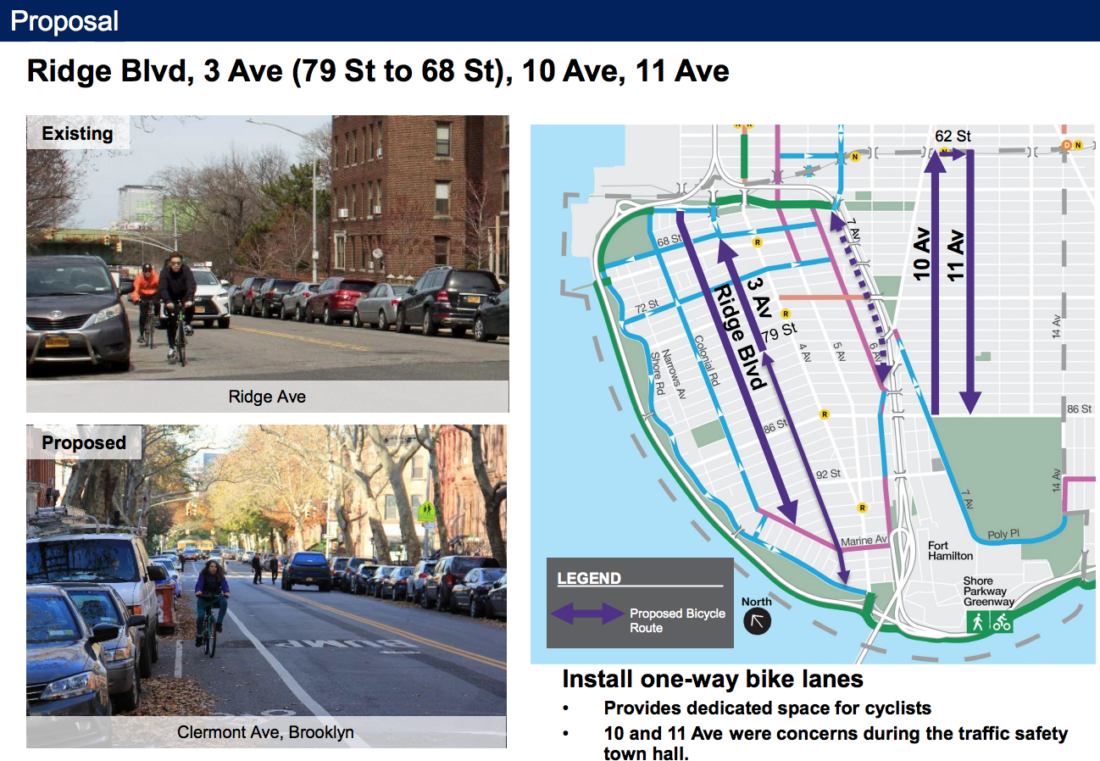 Board members raised concerns about potential safety issues, including the issue of double parking along 3rd Avenue, where a north-south route is proposed. DOT acknowledged that double parking and parking in bike lanes may be an issue, but offered that the bike lanes will offer an enforcement tool for police to target double parkers, as the fines for parking in a bike lane are more expensive than double parking.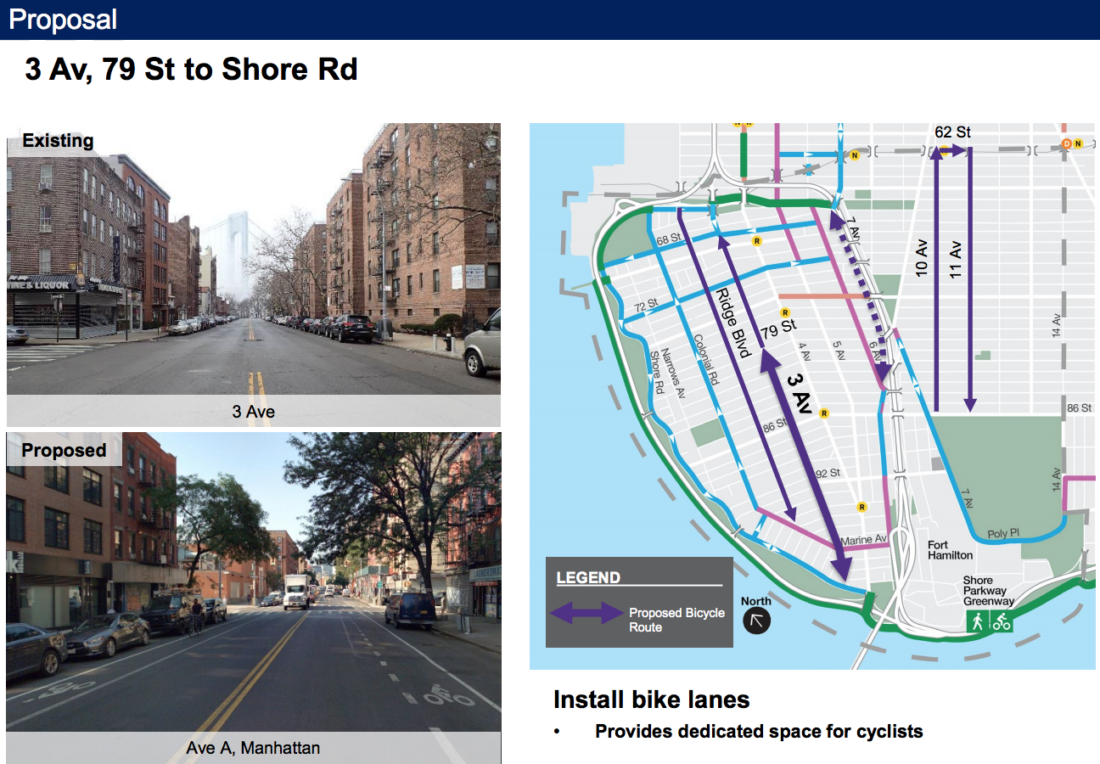 "Individuals who drive, they will give a second thought to double parking when they see a bike lane – rather than just pulling over," said Leroy Branch, a Community Coordinator with DOT.
Brian Hedden of Bike South Brooklyn said he thinks the routes are well thought out and were clearly made with the feedback of the community in mind.
"The fact that they included the Bay Ridge Parkway corridor is an encouraging sign," Hedden said. "They listened to the feedback they got during the workshop in January and they put routes in the corridors that people have been asking for."
Community Board 10 recently approved the neighborhood's first protected cycling lane, southbound on Seventh Avenue.
DOT plans to implement the lanes as soon as Summer 2019 after CB10 votes on the proposal and makes its recommendations. The board will vote in June.