Deniz Restaurant: Comfort Food On The Med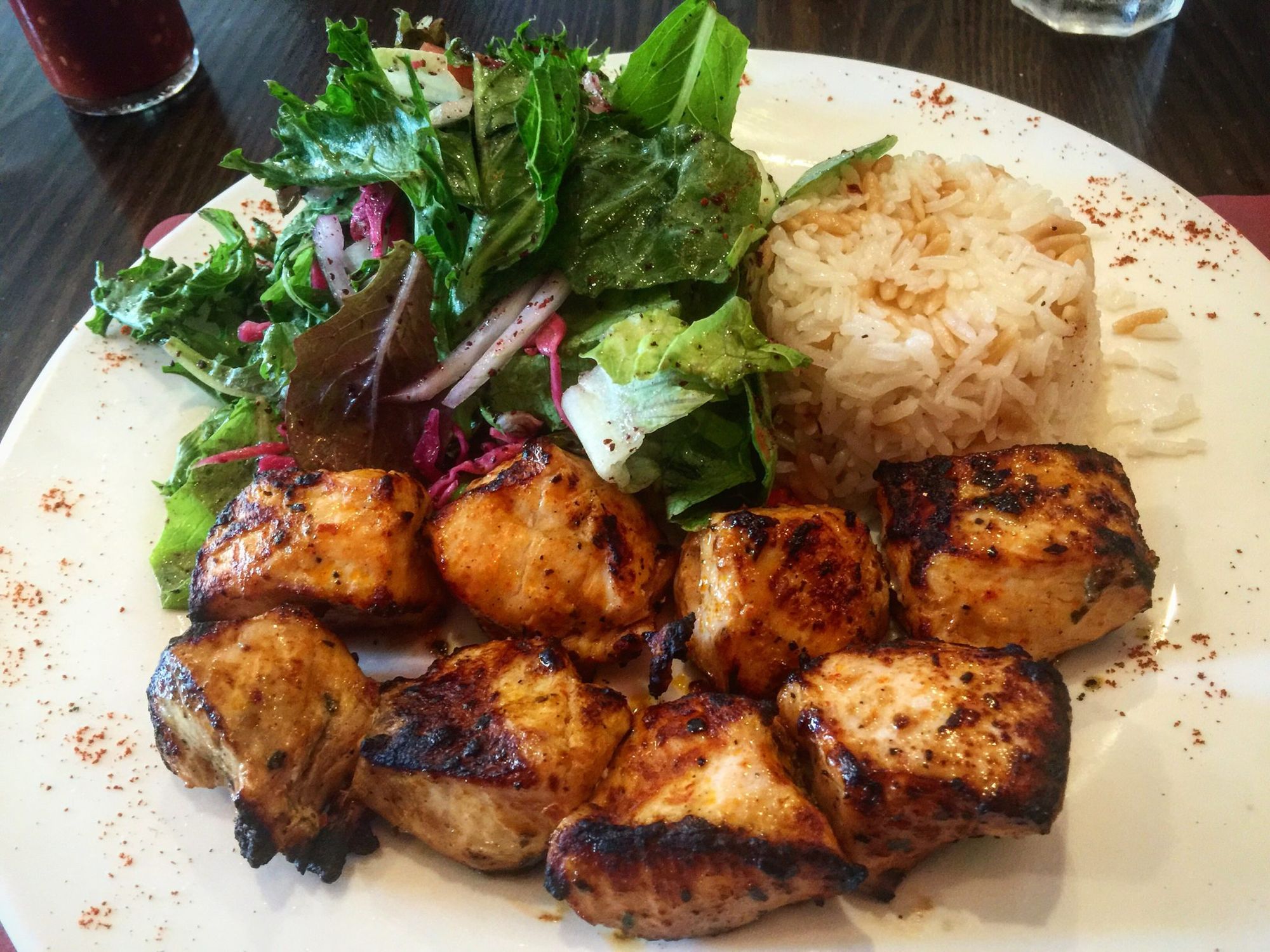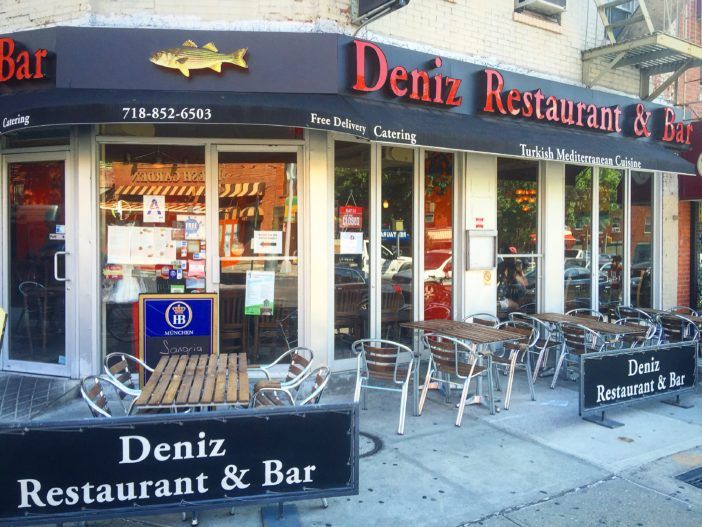 When some folks find themselves in times of trouble, Mother Mary comes to them. I, on the other hand, seek out chicken shish — and there needn't even be any trouble, because that's what comfort food is for.
Deniz Restaurant (662 Fulton Street) conspicuously occupies its corner at the intersection of Fulton Street and South Elliot Place. The frontage dominates the streetscape, dotted by chairs and tables inviting you into this Turkish restaurant replete with a full bar. The menu is full of familiar choices, each home-crafted and delivered with endearing precision.
"People in the area love this place. Since this restaurant is one of the oldest ones, people like it, people know this place," said Melih, who has been the manager at Deniz for over a year.
Melih identified the chicken gyro, lamb kebab, and the mixed appetizer among the most popular orders.
"Falafel is one of the best ones," added Melih.
Deniz offers a moderately priced lunch special of an appetizer and an entree from 11am to 3pm, but I always seem to miss it. What I made sure not to miss what my go-to order of hummus ($6) and a chicken shish kebab platter ($16).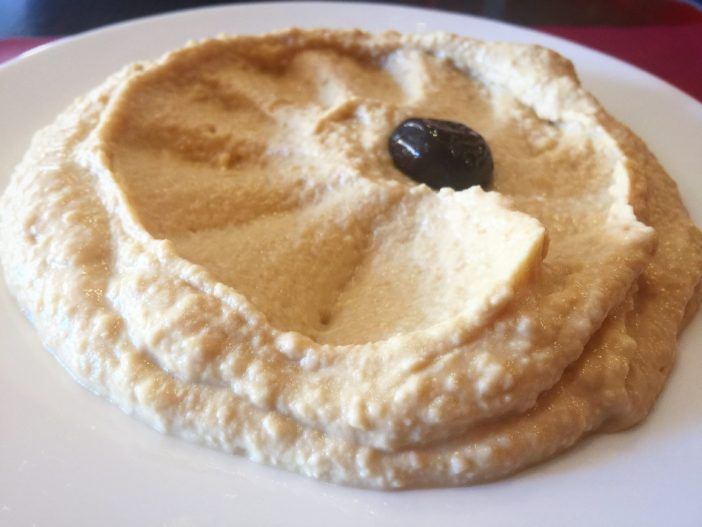 The hummus was nutty, rich, smooth but not to the point of being whipped, and quite flavorful. Special mention goes to the lone black olive that adorned it, offering a salty, meaty, chewy respite from the wonderful mashed chickepea monotony.
The bread is always hot, light, fluffy and speckled with sesame seeds. It's perfect for scooping up the hummus.
I didn't have to wait very long for my main course to arrive. These servings are enormous; prices aren't especially low but you get what you pay for.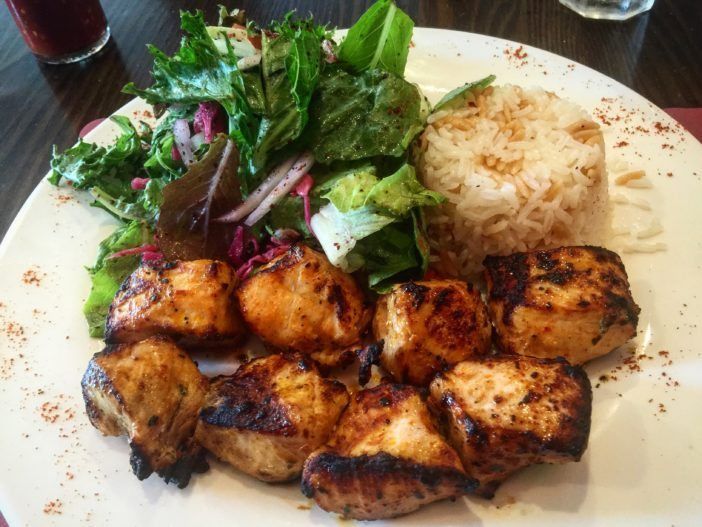 I was confronted with a tremendous portion of chicken. The bird was was very juicy, clearly fresh off the skewer and bearing the telltale marks of being grilled.
The chicken married well with the rice, which was incredibly light buttery, smooth, fluffy, a touch chewy and utterly wondrous. I've had very good luck with rice lately.
One thing I wasn't a fan of was the red condiment that came with the meal. The hot sauce was not as good, with a sort of sweet and sour dynamic that was lost a general vinegariness. Melih made a point of extolling the virtues of the homemade sauce; I gladly concede I'm in the minority of sauce's naysayers.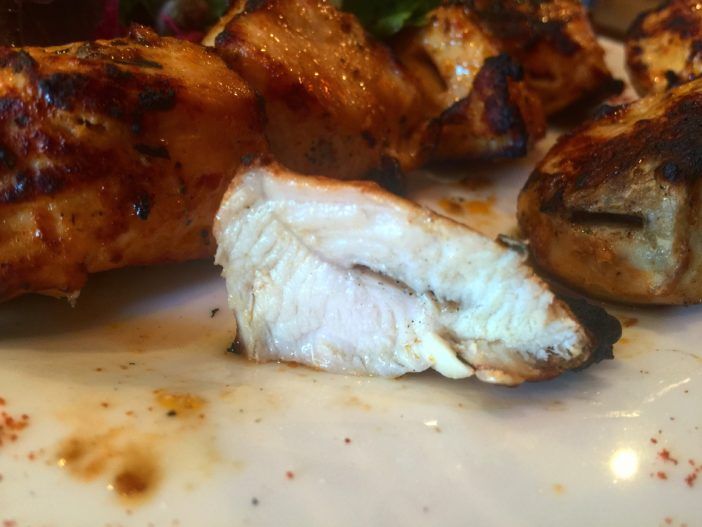 The salad, comprised of tomatoes, onions, mixed greens, and pickled red cabbage with spices, was crisp and refreshing. Each bite of cabbage provided a staccato rejoinder to the buttery rice and the smoky, charred chicken. The salad was noticeably salty.
.
I've been to Deniz before and it's my full intent to return sometime soon. It's a wonderful place with a relaxed atmosphere suited to take a date or stop by on your own. You're sure to get precisely what you expect, and sometimes even better.
Happy Eid to all our Muslim readers! With love, Fort Greene Focus and our parent, Corner Media.
Deniz Restaurant
Address: 662 Fulton Street, at the corner of Fulton Street and South Elliot Place
Phone: (718) 852-6503
Try: Chicken or lamb shish kebab and gyros, mixed appetizers, and especially the hummus.
Avoid: I'm not saying you should avoid the hot sauce. In fact, you should try it… but I wasn't a fan.
Kids: Of course!
Cards accepted