Demolition Underway At Former Strauss Building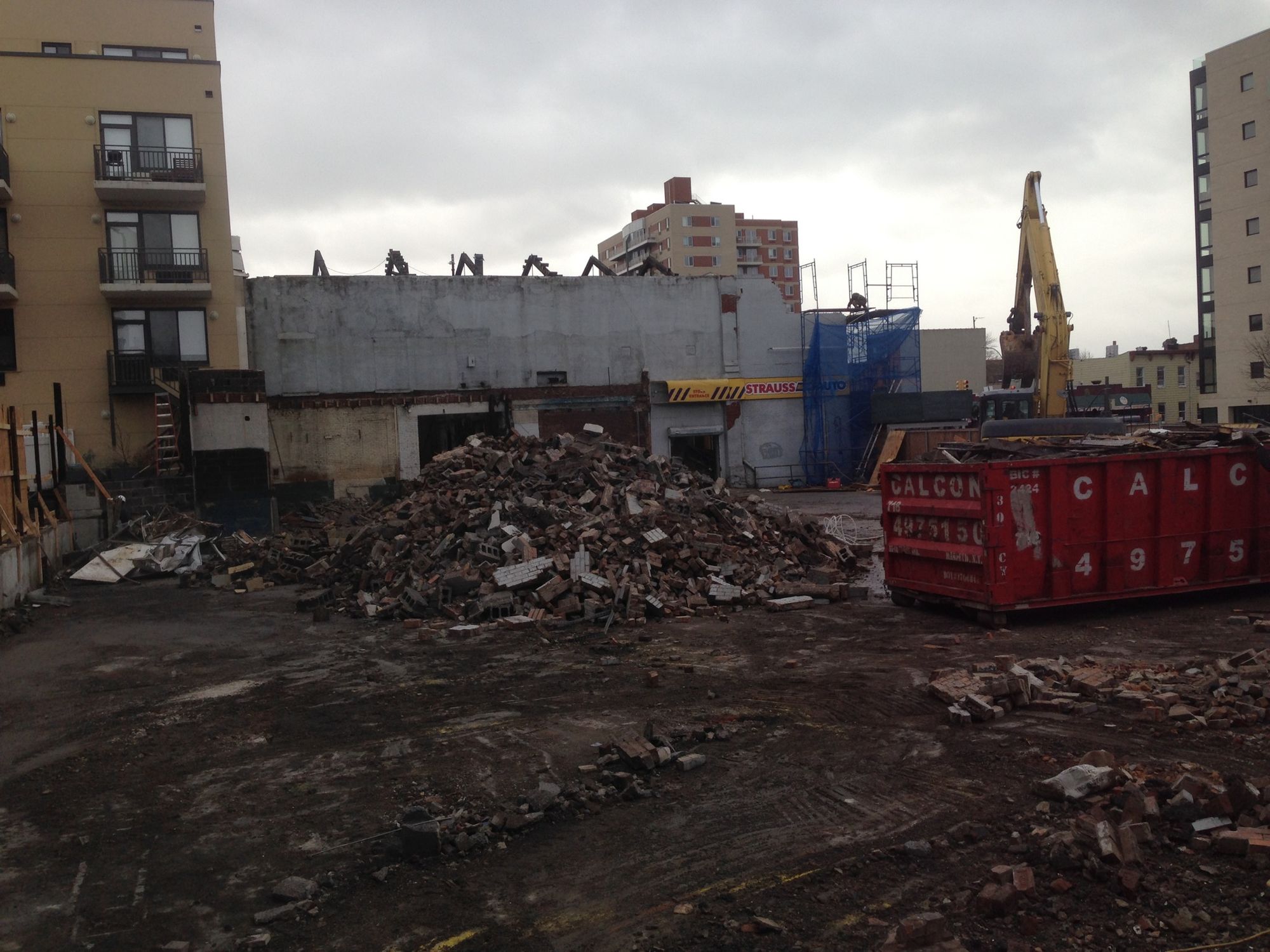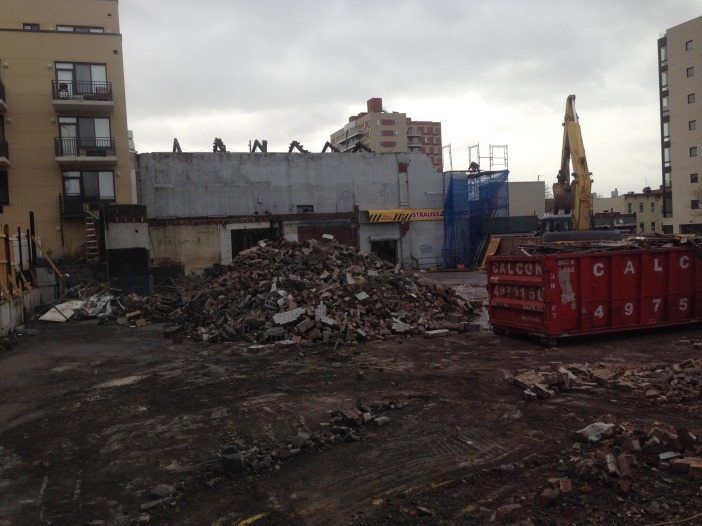 Demolition is now underway on 4th Avenue between 14th and 15th Streets, where a tall new rental building will soon rise in place of the former auto shop.
The new development, announced in April, will be built on the former site of Strauss Discount Auto at 535 4th Ave, which closed in 2012. Adam America Real Estate Group, Slate Property Group, and AEW Capital Management, who are also developing properties at 4th Avenue and 11th Street and 4th Avenue and 1st Street, signed a 99-year lease on the land.
According to permits filed with the Department of Buildings, plans call for a 12-story, 148-unit apartment building with 7,030 square feet of retail space.
This is just one of many on forthcoming developments the street, including a 13-story, 45-unit condo that's going up diagonally across the street, on the corner of 4th Ave and 15th Street, where a grocery recently closed.