Demolition, Ground Breaking At Future Marshalls Location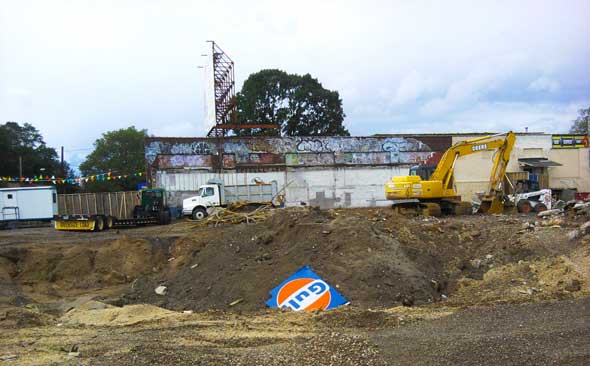 Good bye Golden Touch Car Wash, Gulf gas station, KR & S Auto Service and the fruit and vegetable market around Avenue Y and East 16th Street. Construction crews demolished the structures of these four businesses – three of which have been around for decades – as they began work on the future site of a Sheepshead Bay Marshalls department store at 1611 Avenue Y.
That puts it right on track, as a source told us back in January that work would begin on the location this summer. We noted in May that the fences went up, and it was just last week that the structures were demolished. The gas tanks have also been successfully removed, and contractors are now prepping to excavate and begin work on the foundation.
What do you think? Will Marshalls be good for the area? Or add to traffic and parking concerns around an already congested intersection?