Democrats, Media "Attack" Rep. Grimm By Reporting Things That Actually Happened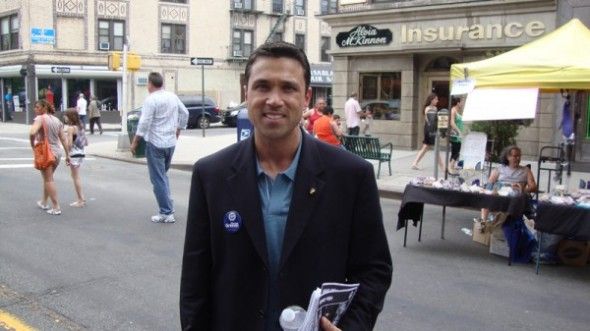 The Grimm Files is the newest creation of the Democratic Congressional Campaign Committee. Modeled after sites like The Smoking Gun, albeit with a political twist, its purpose is to showcase some of the things Republican Congressman Michael Grimm doesn't want people talking about.
It includes newspaper accounts of his business dealings with disgraced felon and fellow ex- FBI agent Charles Luquis, a contested account of Grimm's actions during a 1999 nightclub brawl, as well as the most recent reports of tainted fundraising dollars.
To add to all the bad press, there are the legal problems of Liam McNabe, Rep. Grimm's community relations director for Bay Ridge, who "had been charged with assault, menacing, and endangering the welfare of a child after violently shaking his 14-year-old son outside of the school where the teen had been caught with marijuana." [via Bay Ridge Odyssey]
The problem is not, as Grimm spokesperson Chad Kolton told the Daily News, that this is simply a matter of the Democratic Party colluding with the New York Times to smear Grimm.
The problem is that these reports are based on real events, and that at this point, there are quite a few charges being stacked up. Even if much of it turns out to be exaggerated or even untrue, that could still potentially leave behind other revelations that could either discredit Grimm or get him in the kind of trouble that even Charlie Rangel would have a hard time wiggling out of.