Democratic Clubs of Brooklyn Are Organizing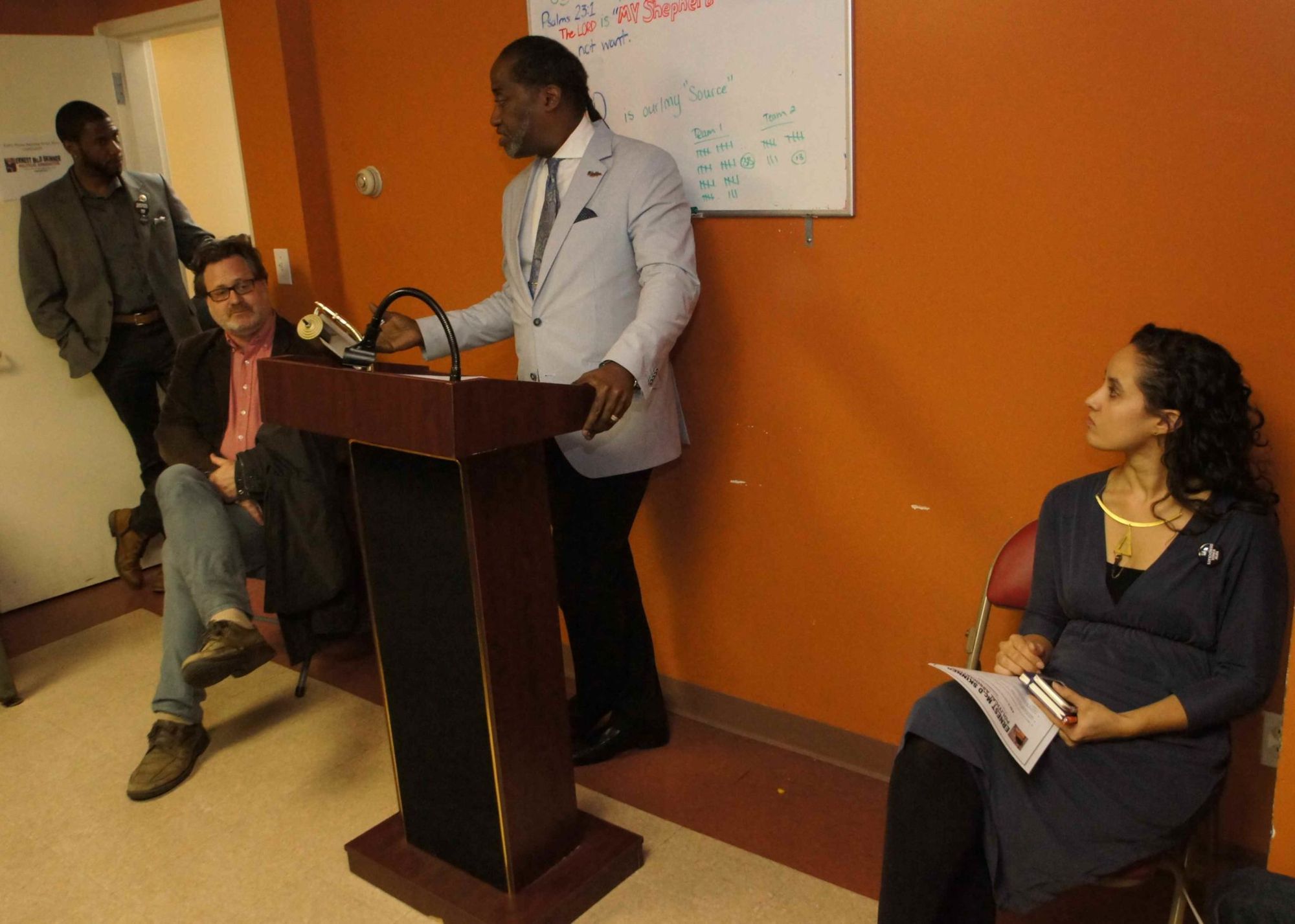 Brooklyn Democrats are organizing, and so it seems, are their clubs.
Ernest Skinner Political Action (ESPA):
Mr. Skinner is an old hand at fighting for change.  From his time fighting bank redlining in the 1970s to his challenges of the IDC today, Mr. Skinner has taken strong stands in Brooklyn politics.  Early last year, the P20 Political Club essentially adopted Skinner and renamed itself after him.   Since then he has taken the lead in reaching out to build bridges between sometimes disparate political clubs.
Since the national election, his passion for this mission has intensified, and the amount of followers of ESPA on social media has jumped to over 700.
Back in February, Mr. Skinner organized a meeting with two other local groups —  the New Kings Democrats  and the  Central Brooklyn Independent Democrats — to help "bring some transparency" to the Kings County Democratic apparatus.  While many people know the names of the parties and people, most do not understand the apparatus that brings us the choices we are given.  "We want to use our meetings to educate as well as mobilize," he explained.
New Kings Democrats (NKD)
NKD was created in 2008 in response to a sense that the current political clubs were not representing the progressive and transparent positions they wanted to see, Anusha Venkataraman, president of the club explained. Like other groups, her membership has grown in the months since the election.
She is looking to generate interest in more people running for County Committee via a Brooklyn-wide "Rep your block" effort that NKD and some partners are running. Some of the older political clubs have resisted this influx of new blood.  But NKD is committed to making it easier for new people and new ideas to be heard.  They also want local clubs to have better access to the resources of the larger Democratic Party.
Ms. Venkataraman touched on some of the recent activity of NKD, like steps they are taking to get State Senators Simcha Felder and Jesse Hamilton to "really represent the parties that elected them".
Central Brooklyn Independent Democrats (CBID)
CBID covers the 44th Assembly district but dips into the 51st and 52nd has a history going back almost 50 years, and they too have had a surge of participation since last November .
Mr. Solotaire from CBID touched on a few new efforts.  A week after the November election Councilmember Lander organized #GetOrganizedBK.  CBID ran with this effort and the meetings quickly grew to over 1,000 members a meeting necessitating they break into working sub groups.  The names of some of the groups included "Racial justice group", "Free Press group"  "Arts and Activism", "Women's Health" and "Social Safety Net".  One of the biggest groups is "Civic Activism".  This group is devoted to projects like flipping a district from red to blue.  It is comprised mostly of people who were not very politically engaged a year ago, but are working to reacquaint themselves and others with the political machinery of the city.
Mr. Solotaire also mentioned the IDC as a particular interest.  They are looking for candidates to groom, and they are  looking to connect with other groups.
"We are definitely a Park Slope based upper middle class white group" acknowledged Solotaire.  "And we need to reach out past that.  Our diversity will only benefit by reaching out to clubs in other parts of Brooklyn."  So while Mr. Skinner was looking to connect with clubs from other neighborhoods, clubs from other neighborhoods are looking for the same.
CBID is looking for people who want to "learn about door knocking, and phone banking and gathering signatures. All those practical things about electoral politics will get us ready for 2018," he explained. And they are not just talking about New York State.  Some volunteers are looking at swing districts in Virginia, and North Carolina or Wisconsin. Working together, these clubs are talking about sending busloads of volunteers down to help out.  "But ultimately we are a Brooklyn club and our main focus is right here."
It was important for Solotaire to clarify however, that they do not feel it is helpful to go into another neighborhood and choose a candidate to support.  "We are trying to work closely with grass roots" groups, he explains.  "We would much rather go into an area and ask the local political club, or Church or a community organization" how we can help support them with their objectives.
One of the key objectives of all three of these clubs is picking candidates to endorse.  At this point, some of the clubs have begun endorsing for upcoming races.  Check out their sites for specifics:
New Kings Democrats (NKD)
Ernest Skinner Political Action (ESPA)
Central Brooklyn Independent Democrats (CBID)
As Skinner says "if you aren't ready to participate, stop complaining."