City Council Challenges De Blasio Officials On Zoning Changes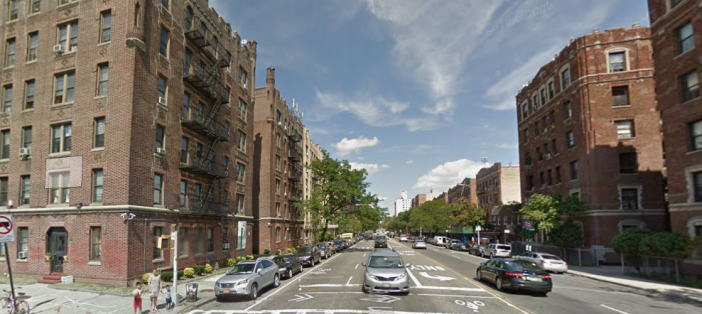 City Council members pushed back against Mayor Bill de Blasio's zoning proposals Wednesday — questioning city officials about some of the more contentious aspects of the plan.
Department of Housing Preservation and Development Commissioner Vicki Been made the case for the mayor's agenda, which involves rezoning much of the city in order to spur development of affordable housing for seniors and low- and middle-income families, DNAinfo reports. The plan has been nearly universally opposed by community boards. Civic groups and affordable housing groups have also come out against the proposal — arguing the surge in construction could reshape their neighborhoods and displace longtime residents.
In our area, Community Board 12, which covers Kensington, Dahill, Midwood and Borough Park, did actually vote to approve the mayor's plan, but with modifications, said Ann Marie Honan, a spokeswoman for the board.
Community Board 14, however, which covers Greater Flatbush and Midwood, voted against the mayor's proposal.
In their written response to the plan, Board 14 raised concerns that some of the allowances proposed for developers to stimulate development of affordable housing are "excessive," and that neighborhood character in our area could be threatened by increases in bulk and height allowed for some new buildings.
The Mayor has put forward two proposals: Zoning for Quality and Affordability (ZQA) and Mandatory Inclusionary Housing (MIH). Both plans work to boost construction while requiring developers to set aside a certain percentage of apartments for affordable housing. The Mayor hopes to create and preserve 200,000 affordable housing units in the next 10 years.
Both proposals recently sailed through the City Planning Commission, which offered only minor tweaks, and must now be finalized by the City Council.
Read here to see what Community Board 14 had to say about the mayor's Zoning for Quality and Affordability proposal.
And read here to get a sense of how Board 14 views the plan for Mandatory Inclusionary Housing.
In some areas of Brooklyn, neighbors have been especially rankled that the ZQA would strip parking requirements from buildings with affordable housing. City Councilmembers at Wednesday's hearing questioned whether it was necessary to eliminate the parking requirements at facilities for seniors, DNAinfo reports. They proposed allowing seniors to rent out the spaces to neighbors.
However, Been reportedly countered that the idea was not feasible because senior housing is federally financed and regulations require those spaces only be used by seniors.
Elected officials present at the hearing also raised concerns with some of the proposed height increases — particularly in low density neighborhoods. City Councilman David Greenfield, who represents parts of Midwood, Mapleton, and Borough Park, took issue with allowing developments for seniors to built as high as 65 feet in areas that currently allow for a maximum height of 35 feet, according to DNAinfo.
His constituents "want their small little homes with their little driveways," he reportedly said. "They're not looking necessarily for that influx."
Both Greenfield and City Councilman Vincent Gentile suggested developers be required to go through a review process, which would require community board input and approval from the Board of Standards and Appeals, in order to get approval for tall buildings in low-density neighborhoods, DNAinfo reports.
Gentile reportedly said community boards and civic groups fought hard to secure the current contextual zoning amendments to preserve the character of their neighborhoods.
Been reportedly argued that subjecting developers to a lengthy review process would set back the city's efforts to create more affordable housing for seniors.
The questions posed by the City Council provide some insight into what changes they will make before they vote on whether to approve the proposals.
Sarah Crean contributed additional reporting. This post was corrected to accurately reflect Brooklyn Community Board 12's position on the mayor's rezoning proposal. 2/12/16, 12:56pm.