DCP Will Host Two Meetings On Gowanus IBZ Vision Study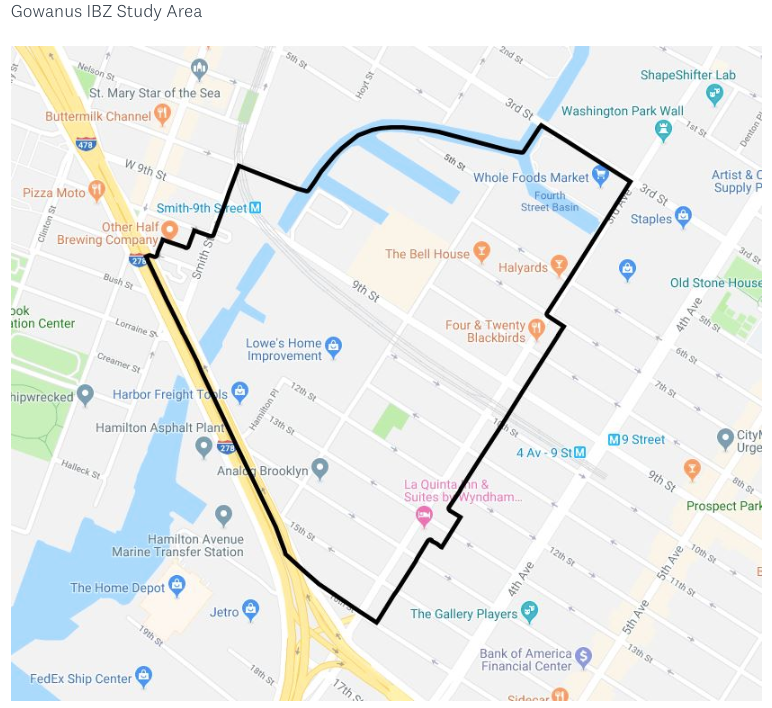 GOWANUS – Now that the deadline has passed to submit comments to the NYC Department of City Planning (DCP) to help the agency prepare its Draft Environmental Impact Statement (DEIS) for the Gowanus Rezoning, DCP is now focusing on the Southwest Brooklyn Industrial Business Zone (IBZ).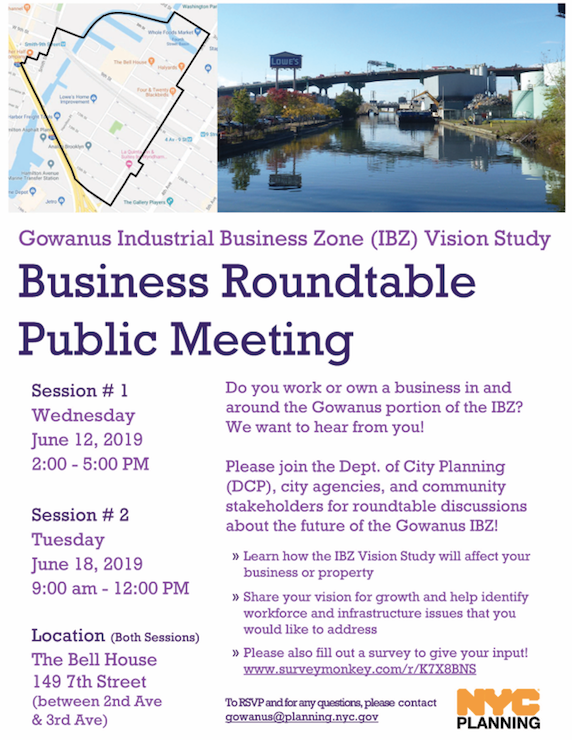 Following up on "Gowanus: A Framework for a Sustainable, Inclusive, Mixed-Use Neighborhood" that DCP released in June 2018, the agency will reach out to the public for feedback in creating a "shared vision for the Gowanus portion" of the IBZ.
"The central goal of the study is to create a land use framework and identify priority infrastructure and workforce development needs to reinforce the Gowanus IBZ as a 21st century jobs hub for industrial and commercial uses," an announcement from DCP states.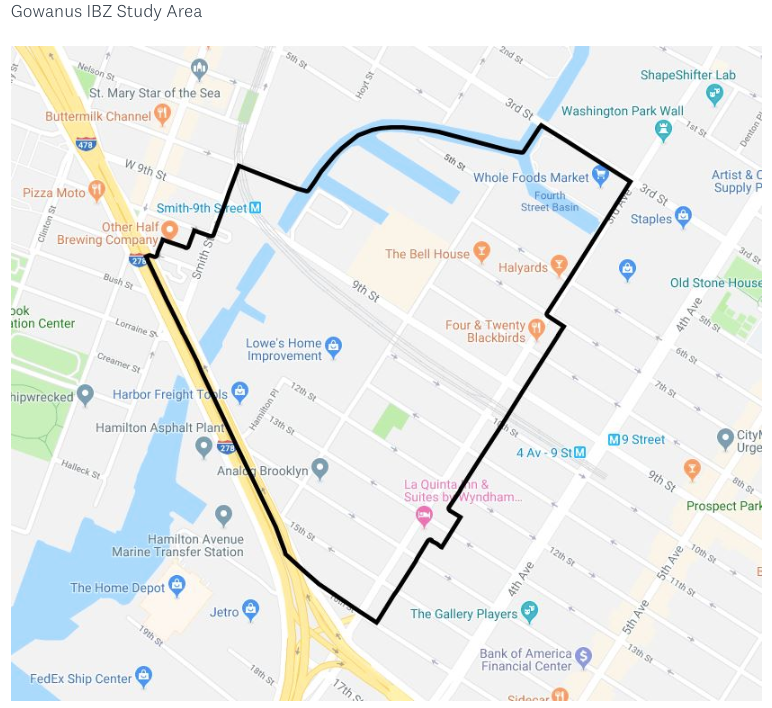 The city is offering two opportunities for the public to participate in the process. First, DCP is requesting that Gowanus business or property owners complete an online survey telling the agency about the benefits and challenges of doing business in the area and any improvements they'd like to see implemented.
Second, DCP is hosting two Business Roundtable Sessions on Wednesday, June 12 (2pm to 5pm) and Tuesday, June 18 (9am to 12 pm) at The Bell House, 149 7th Street (between 2nd & 3rd Avenues).
"Come learn how the Gowanus IBZ Vision Study will affect your business, meet other businesses and community stakeholders, and share your top priorities and future vision for the area," the announcement says.
Contact NYC Department of City Planning at gowanus@planning.nyc.gov or 718-780-8280 with any questions or to RSVP.