The Day: Woman Killed in Crossfire and Free Wi-Fi in the Nabe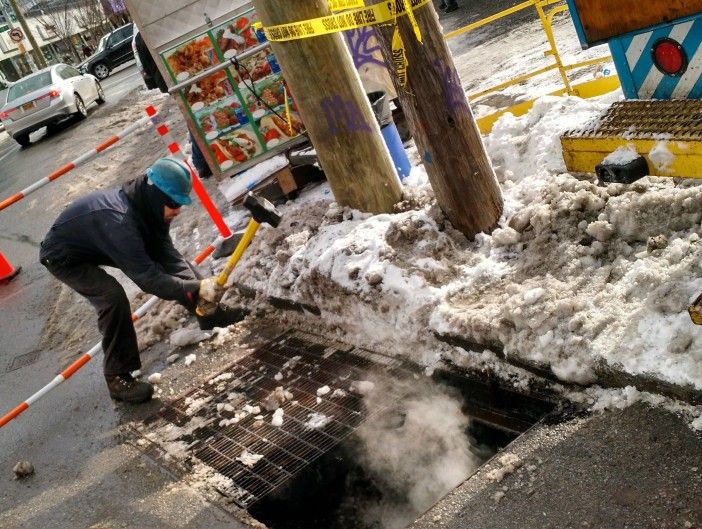 Good morning, Fort Greene and Clinton Hill.
Gunfire sounded in the nabe late Tuesday morning when a woman was shot and killed in the courtyard of the Lafayette Gardens Houses, cops said. The woman, 24, was caught in the crossfire between two groups who were shooting at each other, neighbors told DNAinfo.
Emergency Medical Services received a call about the shooting at 11:22 a.m and transported the woman – along with another person – to the Brooklyn Hospital Center, where she was pronounced dead from a gunshot wound to the chest, according to a spokesman. The condition of the other person is unknown.
The alleged shooter is still at large. Check back with The Nabe for our story on the incident.
Council Member Letitia James defeated State Senator Daniel Squadron in yesterday's Democratic run-off primary for Public Advocate, The New York Daily News reported. In the low-turnout election, she took 59.6 percent of the vote, according to the paper. With no Republican opponent in November's citywide election, James is guaranteed to take the public advocate seat, making her the first black woman to hold a city-wide office.
In search of more wireless Internet service in the nabe? The Brooklyn Academy of Music, in partnership with the Fulton Area Businesses Alliance, announced yesterday that it will begin offering free wireless Internet along Fulton Street from Rockwell Place to Classon Avenue and in the BAM Cultural District. BAM, along with four other organizations, was awarded more than $100,000 to help provide visitors, tourists and local businesses with free Internet service through the city's Wireless Corridor Challenge, a program initiated by the NYC Economic Development Corporation.