The Day: Cherry Blossoms, a New Rail Line and a Sub-$2M Home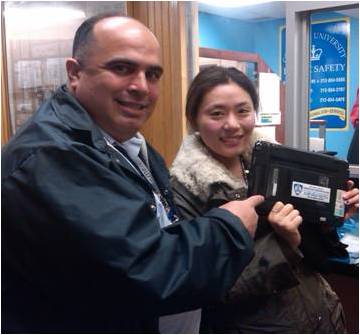 Good morning, Fort Greene and Clinton Hill.
Sunny skies are returning to start the day, but don't forget those umbrellas. Thunderstorms are expected to roll in by the time rush hour begins, according to the National Weather Service. But don't worry about days of endless rain. The storm is expected to end before we start the morning rush tomorrow, hopefully leaving us with sunny skies for the remainder of the week.
Here's some more local news to get your day going:
Usually we try to stick to local news, but today we wanted to branch out to the Brooklyn Botanic Garden, where cherry blossoms are blooming this week, Brooklyn Based reported. While most of the 200 trees are still full of pre-bloom buds, there are 35 already popping open flowers, according to a map on the garden website. If you want to see the spectacle, head to the garden entrance on the north side of Prospect Park at 150 Eastern Parkway.
In a bid to meet changing transportation needs and to reconnect boroughs which were traversed by a vast trolley system in the early 1900s, The New York Times pitched the idea of adding a new rail line that would hug the East River waterfront. The proposed line, first envisioned by urban planner Alex Garvin more than a decade ago, would connect Astoria and Red Hook, helping grow neighborhoods along the East River known for transit inaccessibility. Wish there was a waterfront streetcar from Brooklyn to Queens? Let us know what you think.
In a time when $3 million bidding wars are common in the nabe, a Carlton Avenue house is expected to sell this week for south of $2 million, BK to the Fullest reported. The home, a 4-story fixer-upper, is in need of a complete gutting, according to the blog. What do you think about the rising price points, locals?