The Day: A CB2 Health Committee Meeting, An Atlantic Yards Quality-of-Life Meeting and a New Local Coffee Shop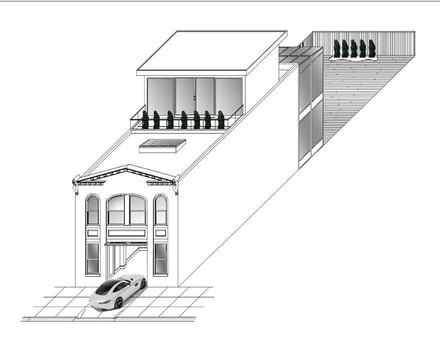 Good morning, Fort Greene and Clinton Hill.
The unseasonably mild temperatures we started the week with will continue, as the National Weather Service predicts comfortable weather with highs in the lower 50s today. How have you been spending these comfortable December days, locals? Let us know in the comments, and be sure to take photos if you're out and about and post them in The Nabe's Flickr group.
Community Board 2 will hold its Health, Environment and Social Services committee meeting today at 6 p.m. in Dining Rooms A and B at  the Brooklyn Hospital Center, 121 DeKalb Avenue at Saint Felix Street. During the meeting, Kerri Kopelowitz, the associate director of the Brooklyn Center for Psychotherapy, and Mark Salomon and Carol Morrison, the executive director and director (respectively) of New Directions, an out-patient chemical dependency treatment program, will present an application to the state Office of Alcoholism and Substance Abuse Services to relocate an outpatient alcohol and substance abuse program from 202-206 Flatbush Avenue near Dean Street to 500 Atlantic Avenue between Nevins Street and Third Avenue. The committee will also review several liquor licenses for local establishments, including Bar 21 on Fulton Street near Waverly Avenue and Colonial Verde on DeKalb Avenue between Adelphi Street and Clermont Avenue.
If you live close to the Barclays Center and have concerns about idling, noise and illegal parking near the arena, stop by the Atlantic Yards Quality of Life Committee meeting, held today at 6 p.m. at the 78th Precinct Court Room – 65 Sixth Avenue near Bergen Street. At the meeting, community and civic group representatives will present their quality of life concerns to Empire State Development, Forest City Ratner Companies and Barclays Center operators, according to an Atlantic Yards Report post. The meetings are open to the public for observation, but only previously designated representatives are typically given the opportunity to participate.
Hungry Ghost, a coffee bar and café, opened its third Brooklyn location last week at 781 Fulton Street near South Oxford Street, Brownstoner reported. The establishment is known for its baked goods, Stumptown coffee, and breakfast and lunch items including granola, sandwiches and quiche. The new eatery may also host comedy nights, according to the blog. Hungry Ghost's first location is on Flatbush Avenue near Sixth Avenue, and its second recently opened in BRIC House, a new cultural center on Fulton Street.