The Day: Basketball, Feminism and a Halloween Walk for the Kids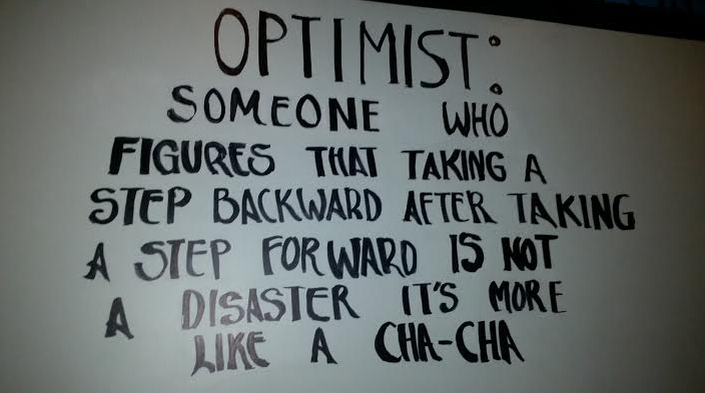 Good morning, Fort Greene and Clinton Hill.
We should expect some rain and cold temperatures this week, according to the National Weather Service, but we shouldn't need those umbrellas and raincoats until later tonight and into tomorrow. The sun will be back out on Thursday though, just in time for the last weekend in October. Rain or shine, be sure to post your fall photos in The Nabe's Flickr group.
Hoops season is upon us, and in celebration the Barclays Center presents Northeast Conference (NEC) Basketball "Social" Media Day 2.0 this morning at 11 a.m. Every NEC men's and women's basketball coach, along with one player from each team, will be on hand to talk shop with sports bloggers and broadcasters. Fans of our hometown NEC teams, including Long Island University Brooklyn and St. Francis College, can tweet to @NECSports or use the hashtag #NECinNYC to ask coaches questions while you tune into the webcast here.
Not a sports fan? Tonight Pratt Institute hosts "Montreal! Feminism, Poetry, Prose, and the Germ of Language: A Reading and Conversation." The evening celebrates "Theory, a Sunday," a set of theoretical feminist texts written by six authors during Sunday meetings in Montreal, and "Aufgabe #12," a collection of poetry from Quebec from Litmus Press. Moderating the event, which begins at 5 p.m., are poets Gail Scott and Oana Avasilichioaei, who will talk to translators of the two texts.
Is trick-or-treating top on your list of things to schedule? The Society for Clinton Hill is gearing up for its 20th annual Halloween Walk next week. the fun begins at 5:30 p.m. on Thursday, Oct. 31 at the Pratt-Clinton Hill Community Garden, on the corner of DeKalb Avenue and Hall Street. All costumed kids under the age of 12 (parents in tow) are invited to take a designated route through the neighborhood in search of the biggest Baby Ruths and least-melted Reese's Peanut Butter Cups. The walk continues until 7 p.m.