David Mandl Explores Unknown Brooklyn, Which Is Basically All Of Southern Brooklyn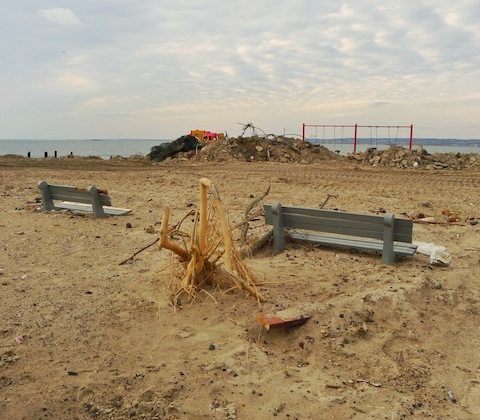 David Mandl, a writer, photographer and Bensonhurst native, completed a gorgeous new photo essay for Flavor Wire. The photo essay explores what Mandl calls "Unknown Brooklyn." For better or worse, it's almost exclusively Southern Brooklyn, with photos from Midwood, Sea Gate, Canarsie and Sheepshead Bay. Sure, it's known to us, but we're used to being a world away from Flavor Wire's "culturally connected people." That's fine by us.
One of my favorite passages describes Mandl's trip through Sheepshead Bay where he discovered a strip of tiny houses with an interesting history:
Toward the eastern end of Sheepshead Bay and just off the neighborhood's main drag, Emmons Avenue, there's a cluster of tiny streets that most people pass by without even noticing them. Created mostly in the '20s, and "built on sand," according to one resident I spoke to, they used to be lined with summer cottages used by wealthy patrons of the nearby race track (which was demolished long ago). Those cottages have been replaced with real, heated, year-round houses, albeit very small ones.
I also appreciated Mandl's exploration of the abandoned Long Island Rail Road line that cuts through Midwood. The creepy abandoned tracks always give a ghostly vibe when I cross the blocked overpasses that give you a limited view of a once busy transit line.