Daniel's World Clothing Store To Open On Nostrand Ave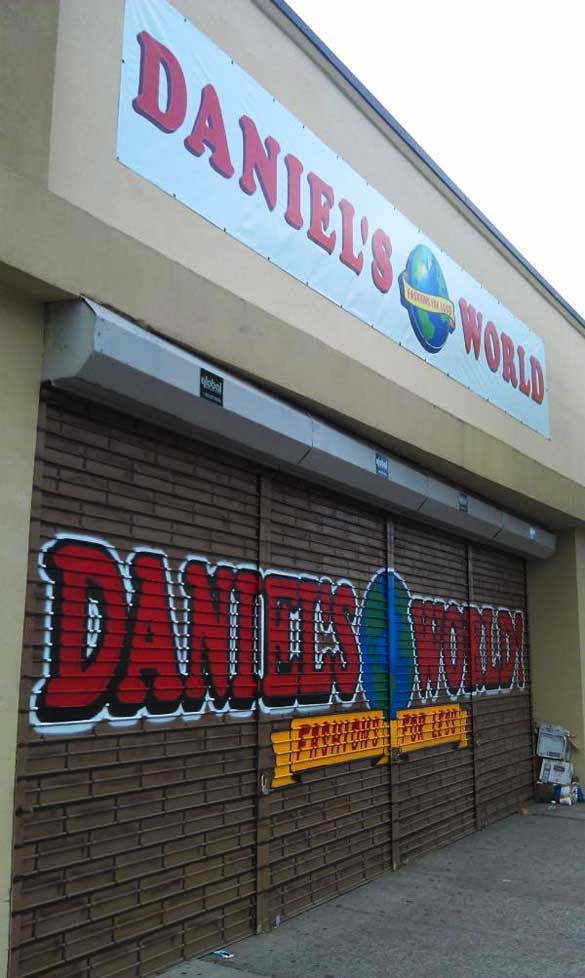 Daniel's World will soon open at 3752 Nostrand Avenue, selling "Fashions for Less," and the store got a nifty graffiti treatment prior to opening.
In addition to the logo-over-brick pattern prettying up otherwise dreary roll-down gates, the owner had a graffiti artist liven up the interior with some cartoon characters. Betty Boop and the Pink Panther hang out at the entrance, and a Spongebob Squarepants mural adorns the kid's section, according to the artist, who blogged (with photos) about the job.
The storefront was previously occupied by Blockbuster, which closed earlier this year, leaving one Blockbuster remaining in all of Brooklyn (it's in Bensonhurst).