Dancewave Gala Spotlights Capital Project For Striking Space Renovations
Dancewave, a non-profit dance and youth development center in Brooklyn, has announced that they are beginning a Capital Project. In collaboration with the NYC Department of Cultural Affairs and Department of Design and Construction, an industrial building at 182 4th Avenue (at Degraw Street) will be converted into a center where members of the community can gather and celebrate the arts.
Last August, Borough President Eric Adams allocated millions for local dance, arts and cultural groups. Adams provided a $250,000 commitment to the New Dancewave Center project.
"The building will serve the whole community — children, teens, adults, and elderly," explains the Artistic Director and Founder of Dancewave Diane Jacobowitz. "This is not just a center for dance, but for all types of arts and cultural activities."
Since opening in 2009, Dancewave has been an important part of incorporating arts through dance in Brooklyn. According to their website, the company serves over 5,000 young people per year. The new center provides the space needed for the company to expand and serve more in the community by providing additional programming.
Studio Joseph, a Manhattan based architectural firm, is designing the new Dancewave space, as reported by The Brownstoner. Studio Joseph's architect and founder Wendy Evans Joseph commented about the project, "I am honored to be working with Dancewave on their new space. Their ability to affect the lives of young people through movement comes through a sharing of high standards of responsibility and values. Giving to our local community through design is extremely rewarding for me."
According to Dancewave, the project required imaginative planning and technical skills. Together with Studio Joseph, New York's Department of Design and Construction, and Department of Cultural Affairs the planning of the design took over a year.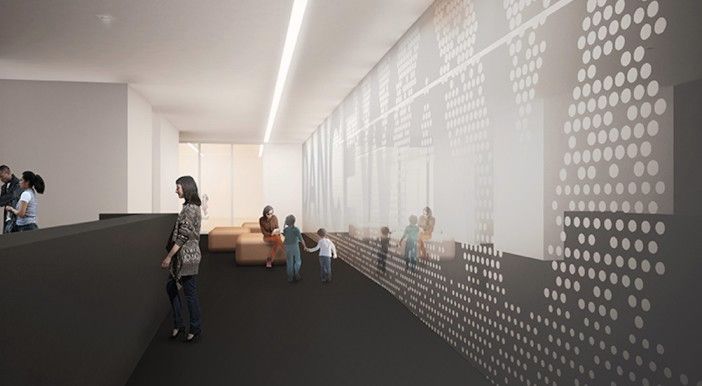 Groundbreaking for the project is planned for 2017, with construction projected to begin 2017.
Dancewave is set to host a Gala Event to kick off their Capital Project Campaign. Although allocated money for the project, the dance organization must raised more funds to meet the goal.
At every gala event hosted by Dancewave, the company honors one person from each of the following fields: arts, business, and politics. "Together these voices make the center a great place," Jacobowitz explains.
The event is set to honor Creator, Director, and Choreographer Mia Michaels, Architect and Founder of Studio Joseph Wendy Evans Joseph, and NYC Council Member Laurie Cumbo.
Dancewave hopes that community members will attend the gala and support their efforts to create this beautiful new space to be enjoyed by the community.
The Gala Rundown: Dancewave Gala 2016
Where: Roulette, 509 Atlantic Avenue (at 3rd Avenue)
When: April 20, 2016, Cocktails 6pm | Performances 7pm | Music and Dancing 8pm
Ticket Information: Gala tickets can be purchased here. Tickets are $125 until April 1, and $150 after April 1.