Daddy Rocker & Co. Put On Autism Speaks Benefit At Tamaqua Marina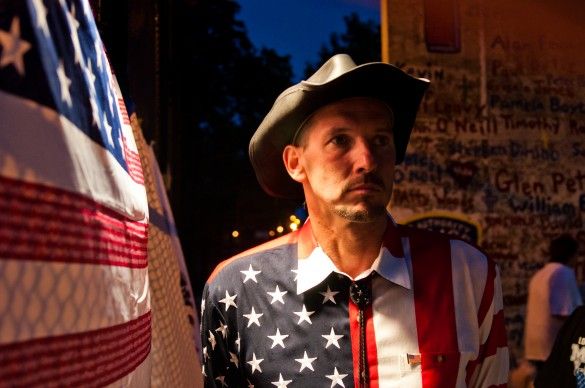 Canarsie-born recording artist, Tom "Daddy Rocker" Moran, along with his group the Brooklyn South Band, are joining forces with The Meyer Rossabi Band and Off The Record to present a special musical fundraiser, May 5, to benefit Autism Speaks. The charity performance will be held at the Tamaqua Marina, 84 Ebony Court, in Gerritsen Beach.
"How often does my world center on my problems and I forget to help others in need," asked Moran, a recovering alcoholic, whose unique music blends facets of country and rock 'n roll. "I'm in a great position as a performer with an inspirational message to give back to those in need. Our focus today is to be of service to others and to put on an amazing show. I want to thank the other bands for participating in this special event."
The Meyer Rossabi Band performs from 6:30 to 7:30 p.m., followed by Off The Record from 7:45 to 8:45 p.m. and Daddy Rocker & The Brooklyn South Band from 9:00 to 10:00 p.m.
Autism Speaks is the nation's largest autism science and advocacy organization, dedicated to funding research into the causes, prevention, treatments and a cure for autism; increasing awareness of autism spectrum disorders; and advocating for the needs of individuals with autism and their families. To learn more about Autism Speaks, go to the organization's website at www.autismspeaks.org.
Admission to the concert is a $20 donation; $10 for children under 12 years of age. Tickets can be purchased at www.daddyrocker.com. To learn more, call the Tamaqua Marina at (718) 646-9212 or visit their website at www.tamaquamarina.com.