Cymbrowitz On Honoring Our Veterans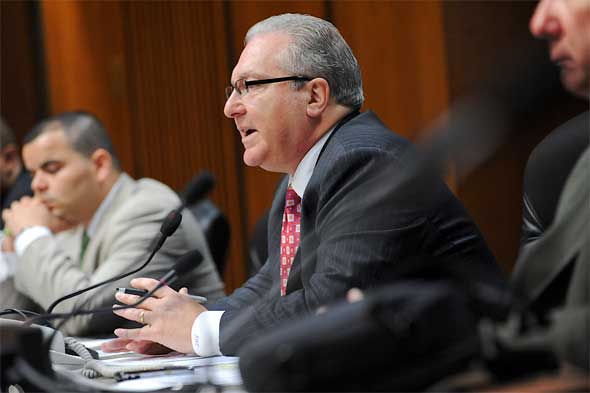 The following is a message from the office of Assemblyman Steven Cymbrowitz:
Men and women in uniform sacrifice every day across the globe for the freedoms we enjoy here at home. Every year on Nov. 11, Veterans Day gives us the opportunity to thank them and recognize their dedication. The commemoration carries the purpose of President Woodrow Wilson's official Armistice Day proclamation in November 1919 to "be filled with the solemn pride in the heroism of those who died in the country's service."
We currently have over 106,200 troops deployed in Iraq and Afghanistan, in addition to tens of thousands more stationed worldwide Every day, soldiers make the ultimate sacrifice serving our country. There are a number of national and local ceremonies on Veterans Day that honor their heroic deeds. One of our nation's most moving tributes is the wreath-laying at the Tomb of the Unknown Soldier in Arlington National Cemetery. The remains of unidentified soldiers from World War I, World War II, the Korean War and the Vietnam War are at rest here.
Earlier this year, the Assembly passed a resolution I supported that officially thanks our soldiers and commemorates Nov. 11 as Veterans Day in New York State (K-705). But it is not enough to spend just one day honoring their efforts. In the Assembly I will work to help veterans receive the respect, honor and benefits they deserve at home.
New York State proudly lends its support to a number of programs that ease the transition back to civilian life for military families. Some of the programs include:
awarding scholarships for undergraduate and graduate studies at schools in New York State to qualifying veterans and their children;
providing burial allowances of up to $6,000 for soldiers killed on active duty; and
credit preferences, retention rights, and hiring exemptions for veterans in civil service jobs.
These programs are essential to continuing our support for America's veterans. This Veterans Day, please join me in showing gratitude for those in our community who fought so bravely on our behalf.
For information about state programs for veterans, visit www.veterans.ny.gov or contact my office at (718) 743-4078