Cymbrowitz Health Fair Draws Hundreds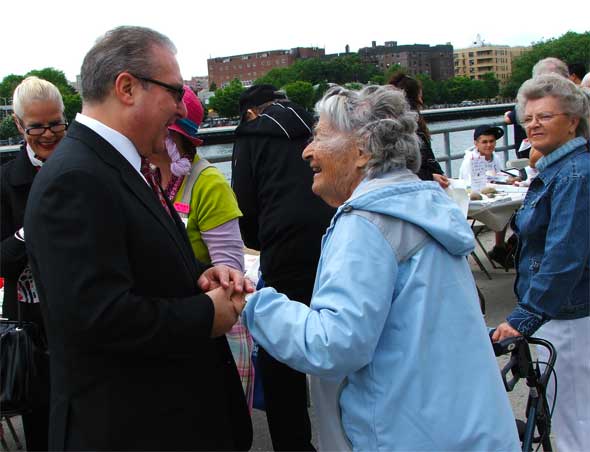 The Seventh Annual Lena Cymbrowitz Community Health Fair kicked off this past Sunday, connecting hundreds of attendees with medical providers.
We couldn't make it down to the affair, which stretched along Emmons Avenue from west of Sheepshead Bay Road to the Ocean Avenue footbridge. But Cymbrowitz's office says the event was a hit.
The fair included 45 tables providing health screenings, information and free giveaways. A functioning ambulance stood nearby to amuse adventurous children, and NYU's Smiling Faces Dental Van privded free dental screenings.
"I am glad that so many people turned out.  It was good to see our community come together to both enjoy the fair and receive important information – from both health screenings and printed materials – that could be lifesaving," Cymbrowitz said.
To keep people entertained between discovering what new health problems they're plagued by, Cymbrowitz's office booked a DJ and featured performances from local schools, including P.S. 195. P.S. 255 and P.S. 206, as well as TKT Taekwondo USA, a caricaturist, face painters, jugglers and clowns.